Spying On People In Their Home Is Justified As 'Good For The Economy'
Corporatism's New PR Tool: "Limited Hangout" Puff-Pieces
On Sunday, Forbes Magazine published an article entitled, Smart Meters: Between Economic Benefits And Privacy Concerns. This is an example of a new type of propaganda we're increasingly seeing, which could be called a "limited hangout" (ie. partial truth-disclosing) industry puff-piece.
The column admits to concerns regarding the eradication of your in-home privacy, but ignores basic facts (such as, economic benefits to whom exactly?), and comes wrapped in a mind-numbing tone attempting to leave the reader with the false idea that there is nothing they can do.
The use of this tactic isn't surprising, with the magazine's status as voice for mainstream corporate business. Their inherent conflicts of interest make it unlikely that it would present anything other than the perspective that corporates deserve more money and more control.
As our film Take Back Your Power was specifically mentioned in the industry piece, at the bottom of this post is my response.
Implied Consent: Loophole By Design
As many CE readers know, because our utility service contracts have been altered — without our knowledge nor approval — to one that harms our rights, we can remove our consent to a "smart" or "advanced" meter deployment in our home.
Utilities take advantage of loopholes purposefully written into civil codes (see Sec 1624(3)(B)), which are designed to legally bind you to a contract (or a change of terms) if you are given notice and say nothing.
"A voluntary acceptance of the benefit of a transaction is equivalent to a consent to all the obligations arising from it, so far as the facts are known, or ought to be known, to the person accepting."
-California Civil Code, Sec 1589
Interestingly, the "limited hangout" disclosure-propaganda such as the Forbes article uses virtually the same practice as utilities themselves: give people notice of what's being done, and achieve an "implied consent" legal agreement by means of non-action.
How to Effectively Remove Your Consent
Templates such as this NY lawyer's Notice of Non-Consent and Demand, with Affidavit of Negative Averment, and others, are being used by tens of thousands to demand one's rights and assert the financial and criminal liability of the those who are perpetrating the harm.
As numbers continue to increase toward critical mass — great numbers of us who are awakening, moving through fear, and redefining our relationship to authority — I believe the use of this type of administrative process has the capability to completely halt this and all corrupt corporate agendas.
Let us be mindful that the tone of resignation, apathy and fear of reprisal is always at the crux of the deliberate disinformation agenda. The establishment of greed and control is scared to death of the rising tide of human beings who are waking up, demanding their unalienable rights (which only exist if they are asserted), and holding white-collar criminals liable.
Those who sow seeds of fear and harm will reap their own fearful destruction. In order for this to happen and life itself to be preserved, those causing the harm need our conscious participation and willingness to serve as "mirror," as we wakefully defend our basic rights and co-create a positive transformation around the world.
* * *
My response to the Forbes piece:
Published on Forbes.com here —


I want to thank Forbes for writing about this most important and controversial issue, to which I have dedicated 3 years in researching and filming the investigative documentary "Take Back Your Power" as mentioned in the article. Though, the author seems to be under the false impression (or industry sway?) of resignation to the agenda; as the article concludes with what seems to be a well-crafted tone that this striking move toward fascism is somehow inevitable. The author also seems to have missed several critically important facts.

Fact #2:

another former CIA Director,

James Woolsey

, highlights the obvious and massive security vulnerabilities of the initiative, calling it a "

really, really stupid grid

."

Fact #3: there is no legal basis for forced deployment of this technology into homes, and probably more than a million homeowners worldwide now have removed their "implied consent" and declined installation by sending a firm letter of non-consent for the constitutionally-illegal meter. Any "opt-out" fees are extortive, because they are being demanded in exchange for keeping your rights not to be surveiled in your own home.

Fact #5:

"advanced" meters are not safety-tested, and transmit pulses of radiation between 1,000 and 10,000 times higher than a cell-phone from the same distance. This is causing

illness or functional impairments

in a surprisingly high number of individuals, with the most affected being children, pregnant mothers, the elderly, and the immune-compromised. No less than 6 other federal agencies or committees have called out the

FCC

"safety" standards for microwave radiation as

inapplicable or outdated

.

I respect the entrepreneurial spirit of in your readers, many of whom are leaders in their respective businesses, because it is this spirit that made this country great. I ask each of you: are you prepared to give up your rights — and those of your family & future generations — by going quiet on this trojan horse technology?

At what point will we draw the line on the harm, extraction and extortion we are allowing?

Let us admit — at least to ourselves — that it would be foolish to drop the values of safety, security and privacy in our own homes… especially where there's a government that keeps granting itself additional powers.

Business leaders are needed to speak up about the gross loss of rights that is currently happening, on the back of "implied consent." I challenge each of you to redefine your relationship with authority and protect your family, starting by sending your utility a notice of non-consent.
Due to the pressure of mass censorship, we now have our own censorship-free, and ad-free on demand streaming network!
It is the world's first and only conscious media network streaming mind-expanding interviews, news broadcasts, and conscious shows.
Click here to start a FREE 7-Day Trial and watch 100's of hours of conscious media videos, that you won't see anywhere else.
Ex Defense Intelligence Agency Director Shares What He's Learned About 'Psychic' Dreaming
In Brief
The Facts:

Dale E. Graff, a physicist and former director of the US government/Stanford remote viewing program shares his knowledge about dreaming, and how we can all experience what he calls 'Psi' dreaming.

Reflect On:

How much have our governments and black budget programs really discovered within these realms? How much is known and why are they keeping t classified?
The most astonishing fact about studies within the realm of parapsychology (Psi) is that they are often shunned by the mainstream media and this comes despite the fact that they have extremely high amounts of credibility within the realms of academia. Parapsychology deals with phenomena like pre-cognition, remote viewing, telepathy, mind matter interaction, and more that fall under the label of extra sensory perception (ESP), and the truth is, there is no reason why these topics should not be studied openly within the mainstream. Why is it that they are ridiculed in that realm, but have been studied at the highest levels of government for decades with high amounts of success and credibility? The US/Stanford University STARGATE project is one of many examples that confirm parapsychology's legitimacy.
These programs usually run and are funded by the black budget. Find out where trillions of our tax dollars are going here.
Dr. Jessica Utts, the Chair of the Department of Statistics at the University of California, Irvine makes a great point on the show Talking Points, further emphasizes my point.
"What convinced me was just the evidence, the accumulating evidence as I worked in this field and I got to see more and more of the evidence. I visited the laboratories, even beyond where I was working to see what they were doing and I could see that they had really tight controls… and so I got convinced by the good science that I saw being done. And in fact I will say as a statistician I've consulted in a lot of different areas of science; the methodology and the controls on these experiments are much tighter than any other area of of science where I've worked." (source)
Based on all of my research into the field of parapsychology, the information seems to be shunned away from in mainstream academia simply because it has an association with superstition, spirituality, metaphysics and 'magic'. This alone, no matter how strong the evidence and how significant the results when studied in a scientific setting, instantly have closed-minded 'non-believers' yell out pseudoscience. There is instant condemnation without investigation and sometimes, "protecting against this possibility sometimes seems more important than encouraging scientific exploration or protecting academic freedom. But this may be changing." Said Cassandra Vieten, PhD and President/CEO at the Institute of Noetic Sciences (source).
One realm within the topic of parapsychology is the study of our dreams and there is no better person to learn about dreams from than than Dale E. Graff.  Graff is an MS in Physics and a life long investigator of Psi phenomena specializing in a variety of extrasensory perception (ESP) topics including remote viewing and precognitive dreaming. He has a scientific background in the aerospace industries and in technical intelligence assignments for the Department of Defense. He was also a director of the STARGATE program mentioned above from 199o to 1993.
He was a member of several intelligence community working groups for advanced physics, electro-optics, stealth and other technologies. As Chief of an Advanced Technology group at the Foreign Technology Division (FTD), Wright Patterson Air Force (WPAFB), Dayton, OH, he became the contract manager for remote viewing research at the Stanford Research Institute (SRI) in 1976. He transferred to the Defense Intelligence Agency (DIA) in 1980 and became Director of the Advanced Concepts Office. (source)
In the lecture below, he answers the following questions: What is Psi dreaming? How can individuals experience Psi dreams? How can Psi dreaming be researched and evaluated scientifically? What can we do with Psi dreaming? How can Psi dreaming be understood relative to other forms of Psi, such as remote viewing and some types of intuition?
He provides information about how Psi dreaming is accomplished, and goes into the evidence and investigations that have shown evidence for the reality of Psi dreaming. He talks about how Psi dreaming may occur and provides exercises to assist in dream recall, among other things.
The Takeaway
A great quote that's often attributed to Nikola Tesla reads as follows, "The day science begins to study non-physical phenomena, it will make more progress in one decade than in all the previous centuries of its existence."  This is true I believe, just take a look at quantum physics for example, it really opened up the collective mind about non-physical factors of reality and how it may influence material physical reality. It also demonstrated that matter itself, which makes up all of physical reality, is not really physical at all, that it's mostly comprised of energy. Just look at the atom, the smallest observable piece of matter, it's what everything else is made up of. An atom is almost all empty space, more than 99 percent of it to be exact. The kicker? That empty space is not useless, and from what we know now, "empty space" is really not "empty" at all. This is why I've always stressed the importance in many of my previous articles of this quote from theoretical physicist John Wheeler:
"No point is more central than this, that space is not empty, it is the seat of the most violent physics."
Another great quote from Tesla:
"All perceptible matter comes from a primary substance, or tenuity beyond conception, filling all space, the akasha, or luminiferous ether, which is acted upon by the life-giving Prana or creative force, calling into existence, in never-ending cycles all things and phenomena." – Nikola Tesla, Man's Greatest Achievement, 1907
I go into a deeper discussion regarding non-physical reality within this article if you'd like to learn more: Scientists Call Out "Dark Matter" – Have We Been Wrong About It All Along?
The point is, non-physical reality, and the metaphysical world is not limited to philosophy, but it's been subjected to rigorous investigation and science. The collective mind seems to be opening up quite rapidly, but just as we look back in the past to some concepts now accepted as truth that were once considered blasphemy, it's important to remember that this type of resistance still exists today.
Due to the pressure of mass censorship, we now have our own censorship-free, and ad-free on demand streaming network!
It is the world's first and only conscious media network streaming mind-expanding interviews, news broadcasts, and conscious shows.
Click here to start a FREE 7-Day Trial and watch 100's of hours of conscious media videos, that you won't see anywhere else.
Russian Ministry of Defense Article Claims Humans Can Telepathically Communicate With Dolphins
In Brief
The Facts:

The Russian Ministry of Defense published an article about the existence of military parapsychology in Russian military techniques, which allows one to penetrate into the thoughts of another, hack computer programs, and communicate telepathically.

Reflect On:

Why is this type of science studied at the highest levels of various governments, yet ridiculed and not studied at all within the mainstream?
Is telepathy real? It's hard to argue against it; in fact, I would say that it's not really up for debate. That being said, when it comes to topics like these, the field is polluted with a bad reputation given its association with magic, superstition and 'pseudoscience,' terms that often come from those who condemn the subject without ever really looking into it. The evidence for the existence of telepathy is actually quite overwhelming, and in many cases, much stronger than most other areas of science.
Dr. Jessica Utts is a great person to bring up, as I've done many times before, to hammer this fact home. She is the  Chair of the Department of Statistics at the University of California, Irvine. In 1999, she published a paper showing how the statistical significance with regards to results seen from studies under the realm of parapsychology (telepathy, remote viewing, etc) are stronger than some of the studies used to approve some medications. In a recent interview, she emphasized the following.
"What convinced me was just the evidence, the accumulating evidence as I worked in this field and I got to see more and more of the evidence. I visited the laboratories, even beyond where I was working to see what they were doing and I could see that they had really tight controls… and so I got convinced by the good science that I saw being done. And in fact I will say as a statistician I've consulted in a lot of different areas of science; the methodology and the controls on these experiments are much tighter than any other area of of science where I've worked." (source)
Why is it that these topics are not touched by mainstream academia, yet studied at the highest levels of government? Multiple governments all over the world have been studying this phenomenon for decades, and a lot has been declassified. Take the remote viewing program that was conducted by the US government/CIA and Stanford University, for example.
After its declassification in 1995, or at least its partial declassification, the Department of Defense and those involved revealed an exceptionally high success rate.
To summarize, over the years, the back-and-forth criticism of protocols, refinement of methods, and successful replication of this type of remote viewing in independent laboratories has yielded considerable scientific evidence for the reality of the [remote viewing] phenomenon. (source)
The latest example comes from Russia, as their Ministry of Defence recently published an article about the existence and study of parapsychology within the Russian military. The article explains how these techniques are and were used to penetrate the thoughts of the enemy (mind-reading) as well as to hack into enemy computer systems. The article is titled "Super Soldier for the Future Wars" and was published in the Defense Army magazine.
The article was written by Colonel Nikolai Poroskov, who explained that they use parapsychological techniques like telepathy for combat purposes, revealing secrets, disclosing locations, etc… He even discloses that Russian specialists have learned telepathy by working with dolphins.
As a note to readers, we here at Collective Evolution do not condone the use of animals for any type of experimentation. There is no information on the conditions of these experiments, but we are assuming they were captured for military purposes, which is extremely sad and heart-breaking.
Poroskov writes:
"They mentally gave the animals the commands that they carried out. Similar practiced by the famous trainer Durov. The technique, as it turned out, is applicable to humans. Moreover, the impact was even possible on the technique. With an effort of thought you can, for example, shoot down computer programs, burn crystals in generators, eavesdrop on a conversation, or break television and radio broadcasts and communications. Good luck ended with such experiments as reading a document lying in a safe, even if it is in a foreign language that we do not speak; identification of individuals belonging to the terrorist network; identifying potential candidates for terrorist groups," the statement reads. (source)
Quite astonishing, isn't it? Parapsychology seems to be the largest known threat to any type of secrecy, doesn't it? I found the reference to hacking computers quite interesting. Can telepathy really be used for purposes like hacking electronic equipment? I did some more digging and found an interesting document inside of the CIA's electronic reading room with regards to the Soviet Union.
Here's a quote from the document:
The Soviet Union is well aware of the benefits and applications of parapsychology research. In 1963, a Kremilin edict apparently gave top priority to biological research, which in Russia includes parapsychology. The major impetus behind the Soviet drive to harness the possible capabilities of telepathic communication, telekinetics, and bionics is said to come from the Soviet military and the KGB. Today it is reported that the USSR has twenty or more centres for the study of parapsychological phenomena, with an annual budget estimated in 1967 at over 13 million dollars and reported to be as high as 21 million dollars.
Today, we know that trillions of dollars have gone into black budget programs in the United States, many of which likely deal with parapsychology, as they have in the past.
The document also states:
There are reports that the Soviets are training their cosmonauts in telepathy to back-up their electronic equipment while in outer space. One of these back-up schemes is known to involve coded telepathic messages. This method was previously demonstrated in March 1967, when a coded telepathic message was flashed from Moscow to Leningrad. The involvement of astronauts or cosmonauts in telepathy experiments is not necessarily unprecedented. In February 1971, during the Apollo 14 flight to the moon, astronaut Edgar Mitchell made 150 separate attempts to project his thoughts from inside the space capsule back to an individual on earth. The results of the Apollo 14 experiments have been well-documented in detail and are published in the Journal of Parapsychology. (source)
Deeper Black Budget Discussion On CETV
Again, these programs lie within the realm of the black budget and are highly classified. Who knows how far ahead of the mainstream world they truly are?
CETV is a platform we created in order to combat the censorship and demonetization we have been facing over the past few years. On episode 4 of The Collective Evolution Show on CETV, we discussed the black budget in much greater detail. Below is a clip exploring the missing money from the black budget and special access programs, explaining where the money is going and what exactly it's being used for.
You can become a member of CETV, get access to the full show and many others, and support conscious media here.
The Takeaway
Human consciousness and parapsychology should not only be studied for the purposes of learning new defence tactics. Humans have great potential, and there is still so much that we have yet to discover about ourselves. What needs to change is the intention behind these discoveries
Due to the pressure of mass censorship, we now have our own censorship-free, and ad-free on demand streaming network!
It is the world's first and only conscious media network streaming mind-expanding interviews, news broadcasts, and conscious shows.
Click here to start a FREE 7-Day Trial and watch 100's of hours of conscious media videos, that you won't see anywhere else.
Science As We Know It Can't Explain Consciousness – But A Revolution Is Coming
Philip Goff, Durham University
Explaining how something as complex as consciousness can emerge from a grey, jelly-like lump of tissue in the head is arguably the greatest scientific challenge of our time. The brain is an extraordinarily complex organ, consisting of almost 100 billion cells – known as neurons – each connected to 10,000 others, yielding some ten trillion nerve connections.
We have made a great deal of progress in understanding brain activity, and how it contributes to human behaviour. But what no one has so far managed to explain is how all of this results in feelings, emotions and experiences. How does the passing around of electrical and chemical signals between neurons result in a feeling of pain or an experience of red?
There is growing suspicion that conventional scientific methods will never be able answer these questions. Luckily, there is an alternative approach that may ultimately be able to crack the mystery.
For much of the 20th century, there was a great taboo against querying the mysterious inner world of consciousness – it was not taken to be a fitting topic for "serious science". Things have changed a lot, and there is now broad agreement that the problem of consciousness is a serious scientific issue. But many consciousness researchers underestimate the depth of the challenge, believing that we just need to continue examining the physical structures of the brain to work out how they produce consciousness.
The problem of consciousness, however, is radically unlike any other scientific problem. One reason is that consciousness is unobservable. You can't look inside someone's head and see their feelings and experiences. If we were just going off what we can observe from a third-person perspective, we would have no grounds for postulating consciousness at all.
Of course, scientists are used to dealing with unobservables. Electrons, for example, are too small to be seen. But scientists postulate unobservable entities in order to explain what we observe, such as lightning or vapour trails in cloud chambers. But in the unique case of consciousness, the thing to be explained cannot be observed. We know that consciousness exists not through experiments but through our immediate awareness of our feelings and experiences.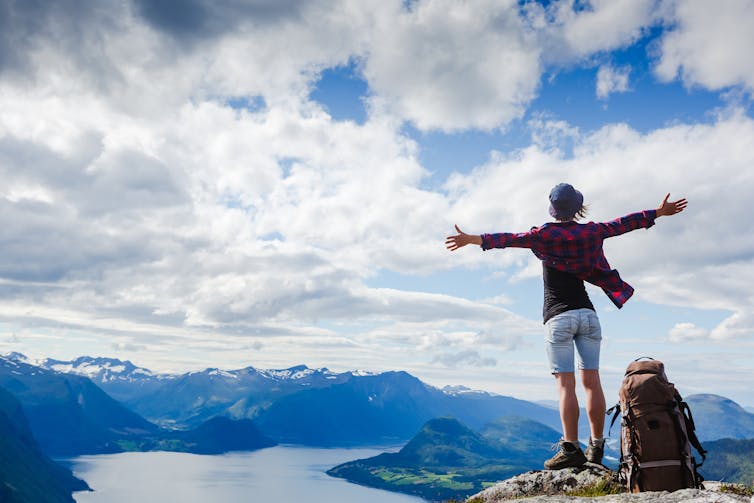 Only you can experience your emotions.
Olga Danylenko
So how can science ever explain it? When we are dealing with the data of observation, we can do experiments to test whether what we observe matches what the theory predicts. But when we are dealing with the unobservable data of consciousness, this methodology breaks down. The best scientists are able to do is to correlate unobservable experiences with observable processes, by scanning people's brains and relying on their reports regarding their private conscious experiences.
By this method, we can establish, for example, that the invisible feeling of hunger is correlated with visible activity in the brain's hypothalamus. But the accumulation of such correlations does not amount to a theory of consciousness. What we ultimately want is to explain why conscious experiences are correlated with brain activity. Why is it that such activity in the hypothalamus comes along with a feeling of hunger?
In fact, we should not be surprised that our standard scientific method struggles to deal with consciousness. As I explore in my new book, Galileo's Error: Foundations for a New Science of Consciousness, modern science was explicitly designed to exclude consciousness.
Before the "father of modern science" Galileo Galilei, scientists believed that the physical world was filled with qualities, such as colours and smells. But Galileo wanted a purely quantitative science of the physical world, and he therefore proposed that these qualities were not really in the physical world but in consciousness, which he stipulated was outside of the domain of science.
This worldview forms the backdrop of science to this day. And so long as we work within it, the best we can do is to establish correlations between the quantitative brain processes we can see and the qualitative experiences that we can't, with no way of explaining why they go together.
Mind is Matter
I believe there is a way forward, an approach that's rooted in work from the 1920s by the philosopher Bertrand Russell and the scientist Arthur Eddington. Their starting point was that physical science doesn't really tell us what matter is.
This may seem bizarre, but it turns out that physics is confined to telling us about the behaviour of matter. For example, matter has mass and charge, properties which are entirely characterised in terms of behaviour – attraction, repulsion and resistance to acceleration. Physics tells us nothing about what philosophers like to call "the intrinsic nature of matter", how matter is in and of itself.
It turns out, then, that there is a huge hole in our scientific world view – physics leaves us completely in the dark about what matter really is. The proposal of Russell and Eddington was to fill that hole with consciousness.
The result is a type of "panpsychism" – an ancient view that consciousness is a fundamental and ubiquitous feature of the physical world. But the "new wave" of panpsychism lacks the mystical connotations of previous forms of the view. There is only matter – nothing spiritual or supernatural – but matter can be described from two perspectives. Physical science describes matter "from the outside", in terms of its behaviour, but matter "from the inside" is constituted of forms of consciousness.
This means that mind is matter, and that even elementary particles exhibit incredibly basic forms of consciousness. Before you write that off, consider this. Consciousness can vary in complexity. We have good reason to think that the conscious experiences of a horse are much less complex than those of a human being, and that the conscious experiences of a rabbit are less sophisticated than those of a horse. As organisms become simpler, there may be a point where consciousness suddenly switches off – but it's also possible that it just fades but never disappears completely, meaning even an electron has a tiny element of consciousness.
What panpsychism offers us is a simple, elegant way of integrating consciousness into our scientific worldview. Strictly speaking it cannot be tested; the unobservable nature of consciousness entails that any theory of consciousness that goes beyond mere correlations is not strictly speaking testable. But I believe it can be justified by a form of inference to the best explanation: panpsychism is the simplest theory of how consciousness fits in to our scientific story.
While our current scientific approach offers no theory at all – only correlations – the traditional alternative of claiming that consciousness is in the soul leads to a profligate picture of nature in which mind and body are distinct. Panpsychism avoids both of these extremes, and this is why some of our leading neuroscientists are now embracing it as the best framework for building a science of consciousness.
I am optimistic that we will one day have a science of consciousness, but it won't be science as we know it today. Nothing less than a revolution is called for, and it's already on its way.

Philip Goff, Assistant Professor of Philosophy, Durham University
This article is republished in collaboration with The Conversation under a Creative Commons license. Read the original article.
Due to the pressure of mass censorship, we now have our own censorship-free, and ad-free on demand streaming network!
It is the world's first and only conscious media network streaming mind-expanding interviews, news broadcasts, and conscious shows.
Click here to start a FREE 7-Day Trial and watch 100's of hours of conscious media videos, that you won't see anywhere else.