12 Great Vegan Makeup Products Under $12
Billions of animals are killed (many of them tortured) all over the planet, every day, for multiple reasons. One of those reasons is cosmetics. Animals are tortured and subjected to so much pain just so we can make ourselves look like the programmed idea of beauty. It's really heartbreaking, and not necessary at all.
The tests that are performed include: forced chemical exposure, oral force feeding, skin and muscle injections, physical restraint, food and water
 deprivation, surgical procedures, infliction of wounds and burns. They also include manipulations to create animal models of human diseases ranging from cancer to strokes and depression, amongst many others.
Like many other things, ranging from GMOs, pesticides, fluoride and much more, the collective voice of the world protesting animal testing has increased dramatically over the past few years. In March of 2013, the European Union (EU) banned the sale of any cosmetics or cosmetic ingredients that have been tested on animals. This was huge, it meant that all companies around the world had to let go of animal testing for cosmetics that they wanted to sell in Europe.
The United States, however, is a different story. Companies still participate in animal testing for cosmetics despite the fact that non-animal tests are widely available. Can you believe that?
"Instead of measuring how long it takes a chemical to burn away the cornea of a rabbit's eye, manufacturers can now drop that chemical onto cornea-like 3-D tissue structures produced from human cells. Likewise, human skin cultures can be grown and purchased for skin irritation testing. These and dozens more tests now in use today are faster and more accurate at predicting human reactions to a product than the old animal tests ever were.  However, huge multiproduct manufacturers, such as Johnson & Johnson—driven by a fear of lawsuits (although animal tests have not proved effective in a company's defense when a consumer sues) and, inexplicably, frozen by inertia—continue to poison, burn, and blind animals in tests."(source)
It's not just these companies doing the testing, many "environmental" and "conservationist" organisations use animal testing for numerous reasons. One example is the testing of chemicals and other harmful chemicals that are already known to be toxic.
 "Several well-known environmental groups are directly responsible for the creation of what have become the most massive animal testing programs in history." (source)

Things are changing, although there are still organizations and scientists that participate in animal testing, the number that refuse to do so continues to increase. Other options are widely available, and at this point, given the fact that those options can be utilized, it's ridiculous that animal testing has not been banned all over the world.
HERE is a giant database of cruelty free companies for you to check out. 
Related CE Article: It's Time To Put An End To Animal Testing And Here's How You Can Do It
 1. Use a NYX Concealer Wand for under-eye circles, blemishes, or uneven skin complexions.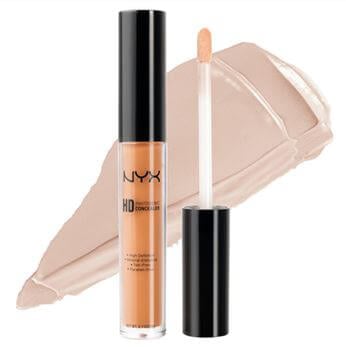 2. Physicians Formula Brightening Compact Foundation powder is great for all-over facial applications.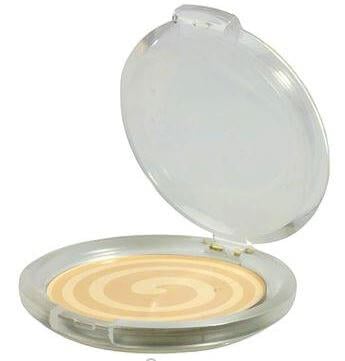 3. Bring out those eyes with a fun Runway Eyes palette, by Milani.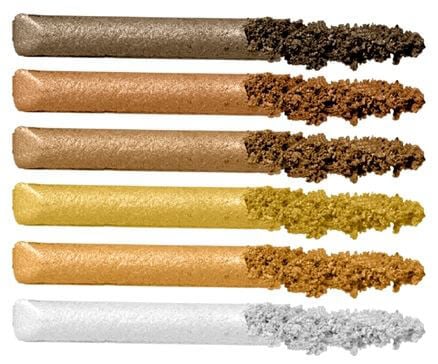 4. But don't use it without applying some eye primer from Jordana first.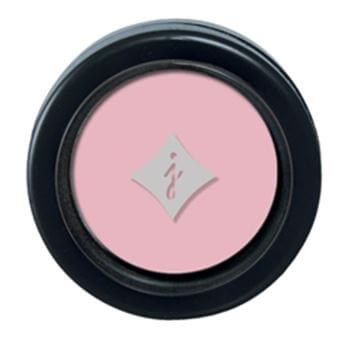 5. NYX has 27 beautiful shimmery shades of powder blush to choose from.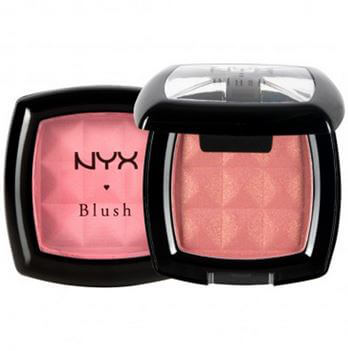 6. For application, try Eco Tools—the company's products are vegan and sustainable and can be found at your local grocery store.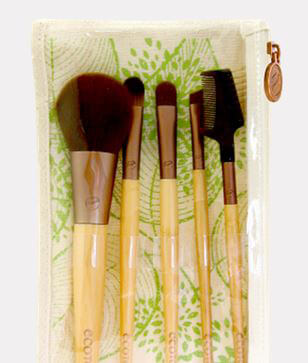 7. NYX Auto Eyebrow Pencils include two brushes and will save those uneven brows.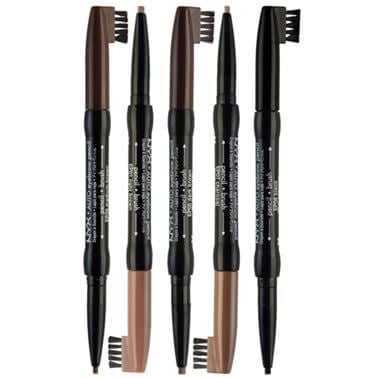 8. Who can forget about the classic $2 bottle of Wet N Wild nail polish?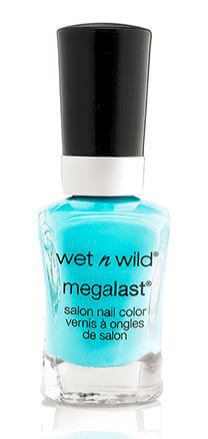 9. There are so many shades to choose from with Valana Minerals' Sparkie Lips Color Sticks.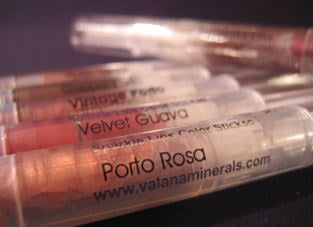 10. We love Wet N Wild for its affordability. Their Mega Glo Illuminating Powder is only $3.99! Note: numbers 345 and 347 are not vegan!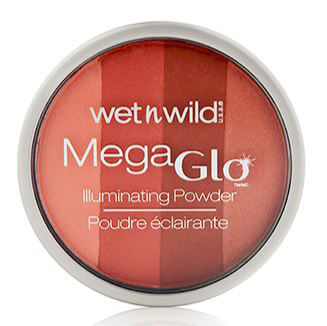 11. And of course, mascara pulls every look together, so try NYX's Fly With Me formula: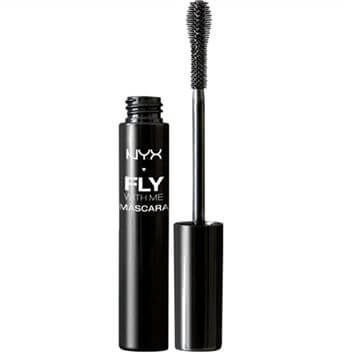 12. The best liquid liner EVER (from NYX):

Sources:
http://features.peta.org/cruelty-free-company-search/index.aspx
http://www.peta.org/features/green-meanies/
http://www.peta.org/issues/animals-used-for-experimentation/alternatives-animal-testing/#/
Discover how Conscious Breathing can improve your life in just 10 days through our guided conscious breathing challenge!
Get access to daily videos, guided meditations, and community support to master conscious breathing basics. Release stress, activate heart coherence, improve digestion, sleep better and more!
Is There Collusion Between Facebook & DC Think Tanks in Censoring Alternative Media Voices?
In Brief
The Facts:

Neocon Jamie Fly has taken partial credit for the purge of alternative media sites on Facebook and Twitter. They still claim the reason for this is their spreading of fake news from Russia and China. They allege that more deletions are coming.

Reflect On:

Are we still believe this Russian interference narrative from the mainstream? Is this not just a modern book burning? By not questioning mainstream narratives, is our voluntary unconsciousness creating an undesirable world?
After the recent social media purge of independent media voices, Jamie Fly, an employee of a leading Washington DC think tank has allegedly taken credit for being involved in the colluded efforts by Facebook and Twitter, stating this was necessary in order to fight against 'fake news' from Russia and China.
To be clear, I, a Canadian operating an independent media outlet (Collective Evolution) am friends with some of the admins of these pages who were deleted this October. The people running and owning these pages are American and have absolutely no ties to Russia and China nor get their narratives from Russia or China.
Yet, this is still the narrative being put forth, and it clearly has no backing.
"Russia, China, and other foreign states take advantage of our open political system," Jamie Fly said.
Jamie Fly is no quiet voices when it comes to non-peaceful tactics. He has advocated for military assault on Iran, a regime change war on Syria, and hiking military spending to unprecedented levels. He is the what many people would consider is a pure neoconservative.
Fly began showing up in the news as an expert on social media and 'Russian disinformation' speaking on the narrative that Russia had interfered in the 2016 presidential election in the US. Which there is still has no credible evidence to support.
"They can invent stories that get repeated and spread through different sites. So we are just starting to push back. Just this last week Facebook began starting to take down sites. So this is just the beginning." Fly continued.
According to Jeb Sprague, a visiting faculty member in sociology at the University of California-Santa Barbara, recalls various claims Jamie Fly made to him with regards to Facebook and Twitter censorship.  According to Sprague, Fly also stated that he was working with the Atlantic Council in the campaign to purge alternative media from social media platforms like Facebook.
If you recall, we wrote an entire piece on the Atlantic Council who has been working with Facebook to determine who to delete. The Atlantic Council has ties to many prominent deep state figures and is funded by them as well.
Having the chance to speak recently with a major neo-con official in the German Marshal Fund,I felt compelled to write here& expose the collusion taking place between Facebook & leading DC think tanks in censoring alternative media voices.See article,co-authored w/@MaxBlumenthalhttps://t.co/zIDumxs2pc

— Jeb Sprague (@JebSprague) October 23, 2018
The Takeaway
Again here we're seeing more pieces to the puzzle show up in this effort against independent media voices. Note, this is not about silencing hateful voices or extreme voices, it's simply anyone who dissents from the mainstream narrative. This is The United States creating George Orwell's 1984, and it's those who don't question mainstream narratives who are unknowingly supporting these actions.
What does our unconsciousness and unwillingness to ask questions about mainstream narratives truly causing?
At CE we have lost 80% of our funding since two years ago due to censorship of our voice. If you feel our work is important and want to ensure we keep independent media going, please consider joining our CETV platform.
Since we can be removed from Facebook at any point, join our email list to stay updated with our content.
Discover how Conscious Breathing can improve your life in just 10 days through our guided conscious breathing challenge!
Get access to daily videos, guided meditations, and community support to master conscious breathing basics. Release stress, activate heart coherence, improve digestion, sleep better and more!
Tulsi Gabbard Files Lawsuit Against Hillary Clinton Over Defamatory Statements
In Brief
The Facts:

Tulsi Gabbard, a United States Congresswoman, Army National Guard Major, and 2020 presidential candidate, filed a defamation lawsuit against Hillary Rodham Clinton for her defamatory remarks.

Reflect On:

Is the political system broken? Can we keep voting and using the same system hoping for change? Does politics, and voting, take power out of our own hands and put it in the hands of a small group of people?
There are a few Great quotes that instantly come to mind everytime the thought of politics enters my head, one of them comes from Edward Bernays, "the father of public relations" from his book, Propaganda, 1928. If you've read some of my articles you have probably come across it before,
The conscious and intelligent manipulation of the organized habits and opinions of the masses is an important element in democratic society. Those who manipulate this unseen mechanism of society constitute an invisible government which is the true ruling power of our country. We are governed, our minds are molded, our tastes formed, our ideas suggested, largely by men we have never heard of.
To me, this is what modern day politics, for the most part, represents. It's a game where, whoever is elected, or rather selected as some would argue, seems to insult and expose their competition in as many ways as possible, while simultaneously making moves and making statements that accumulate more loyal followers, and voters. It is the complete opposite of doing what our leaders should be doing, working together while at the same time being completely transparent. Furthermore, the upper echelon of the political game only seems to feature powerful people, with close ties and connections to people above them who have accumulated even more wealth and power. Many presidents over the years only seem to follow the will of their masters, who are comprised of the corporate and financial elite.
Another great quote that comes to mind I like to use often,
Political parties exist to secure responsible government and to execute the will of the people. From these great staffs, both of the old parties have ganged aside. Instead of instruments to promote the general welfare they have become the tools of corrupt interests which use them in martialling [sic] to serve their selfish purposes. Behind the ostensible government sits enthroned an invisible government owing no allegiance and acknowledging no responsibility to the people. To destroy this invisible government, to befoul the unholy alliance between corrupt business and corrupt politics is the first task of the statesmanship of the day. – Theodore Roosevelt (source)
This 'invisible' government has been referred to by many over the years. In the modern day, some called it "the deep state" and believe it's made up of mainstream media, and many other corporations and institutions that greatly influence US elections, foreign policy as well as the decisions that are supposedly made by the president of the United States. This is why we see people connected to great power always take the presidency. It's no secret that politics is full of corruption, not to mention entrapment, blackmail, pedophilia (as exposed more within the mainstream with regards to the Jeffrey Epstein case), and much more.
But every now and then, a pure soul seems to emerge garnering the attention of many. And when they do, 'the establishment' completely ignores them, belittles them, and falsely accuses them in an attempt to shift the perception of the character in question within the minds of the masses. It's as if, from the very beginning, they have no chance to win because it's so unfair, and so much is pitted against them.
This is exactly why veteran and presidential candidate Tulsi Gabbard is experiencing this type of thing. Gabbard first caught my attention when she introduced the  Stop Arming Terrorists Act (H.R.608) which would have stopped, or attempted to stop the U.S. government from using taxpayer dollars to directly or indirectly support groups who are allied with and supporting terrorist groups like ISIS and al Qaeda in their war to overthrow the Syrian government. The legislation is based on congressional action during the Iran-Contra affair to stop the CIA's illegal arming of rebels in Nicaragua. It is endorsed by Progressive Democrats of America, the U.S. Peace Council, and Veterans For Peace.
She has long been creating awareness on issues of how this 'establishment works.' Here's one of her latest re-tweets.
She spoke and speaks a lot of truth, she is a supporter of people like Julian Assange and Edward Snowden, and an advocate for peace and has the desire to end corrupt wars, and much more. Clearly, she's a big threat to the establishment that seems to control and has controlled the presidency for a long time.
---
Related CE Articles: Tulsi Gabbard: "DNC and Corporate Media Are Rigging The Election Again"
                                                                              Marianna Williamson Realizes The DNC Is Not What She Thought
---
This is why her persona has been 'bashed' by establishment owned mainstream media, and the powerful Hillary Clinton, who has labelled Gabbard as a Russian asset, among many other things, which in Turn is why Gabbard has filed a lawsuit against Clinton for defamation of character.
They have a bunch of sites and bots and other ways of supporting her so far. And that's assuming Jill Stein will give it up, which she might not because she's also a Russian asset. Yeah, she's a Russian asset (Tulsi), I mean, totally. – Clinton (source)
According to he NY Post:
She filed her $50 million defamation lawsuit against Hillary Clinton to hold the former secretary of state "accountable" for her alleged smears.
Washington, DC – Tulsi Gabbard, a United States Congresswoman, Army National Guard Major, and 2020 presidential candidate, today filed a defamation lawsuit against Hillary Rodham Clinton. Gabbard, a U.S. Representative for Hawaii's 2nd congressional district, asserts in her complaint that Clinton deliberately and maliciously made false statements in an attempt to derail Rep. Gabbard's campaign, by alleging that Gabbard is a "Russian asset." The complaint was filed in the United States District Court for the Southern District of New York by Brian Dunne and Dan Terzian, Rep. Gabbard's legal counsel and partners at Pierce Bainbridge Beck Price & Hecht LLP.

Clinton was the 2016 Democratic Party nominee for President of the United States, United States Secretary of State from 2009 until 2013, a United States Senator for the State of New York from 2001 to 2009, and the First Lady of the United States from 1993 to 2001. On October 17, 2019, she publicly stated in an interview that "somebody who is currently in the Democratic primary … [is a] favorite of the Russians… Yeah, she's a Russian asset." The press extensively republished and disseminated these statements, which were interpreted widely as Clinton asserting that Gabbard is a Russian asset.

The complaint seeks compensatory damages and an injunction prohibiting the further publication of Clinton's defamatory statements.

The case is Tulsi Gabbard and Tulsi Now, Inc. v. Hillary Rodham Clinton. A copy of the full complaint is available here.
The Takeaway
I often wonder why humanity keeps playing with a system that's completely corrupt and broken. Our 'leaders' don't seem to have humanity and planet Earth in mind when it comes to making their decisions. Today, the system is a representation of greed, fear, ego, profit, and much more, but one thing is for sure, it's far from serving the people and other beings that reside on our planet. We need leaders that truly care about our environment, the people, preservation, life, and abundance for all. What we really need is a complete collapse of the current system we are playing with, and to implement something far greater that is more in line with the current level of human consciousness, and something that is more representative of our collective human potential. And most of all, we need to stop pointing fingers and blaming political figures for our problem because at the end of the day, on the deepest of levels, we are simply allowing it to happen. Politics doesn't help as it makes us feel the power to change things is out of our hands, in in 'theirs.'
You never change things by fighting the existing reality. To change something, build a new model that makes the existing model obsolete – Buckminister Fuller (L. Steven Sieden, A Fuller View – Buckminster Fuller´s Vision of Hope and Abundance for all", p. 358), Divine Arts Media (2011)
One thing seems to be quite clear, people are tired of politics and it is no longer serving humanity. It's useless and pointless, and is counterintuitive. It's no longer serving the collective, and it's quite questionable whether it ever has.
Discover how Conscious Breathing can improve your life in just 10 days through our guided conscious breathing challenge!
Get access to daily videos, guided meditations, and community support to master conscious breathing basics. Release stress, activate heart coherence, improve digestion, sleep better and more!
Snakes In Suits: Are Psychopaths Running The World?
In Brief
The Facts:

By comparing traits of psychopaths, as determined by experts, to those of people in corporate or political positions of power, we can see a clear link.

Reflect On:

Psychopaths feel no remorse, guilt or empathy for their actions. When we look at the many inhumane acts that are currently taking place on our planet, it begs the following question with judgement aside: Are psychopaths running our world?
Editors Note: We felt this was important to discuss, not from a place of judgement and fear but one of observation so we can ask important questions as to whether or not we want to keep supporting the world we are co-creating at this time.
Often when we think of the word psychopath, we think of deranged serial killers that are hopefully locked up in prison for life. While there are many psychopaths who kill for reasons that are unfathomable to most of us and who are indeed in prison, there is an even greater number roaming free in our society and often using their condition to their advantage in any way possible. In fact, it is very likely that you know some–they might even be your colleagues.
Most of us do not know or work with any serial killers, at least not that we are aware of. So, what exactly is a psychopath and how can we define them? The dictionary definition is as follows:
"A person suffering from a chronic mental disorder with abnormal or violent social behavior."
As you can probably tell, a lot more than just serial killers will fit into this broad definition. In fact, according to Canadian psychologist Dr. Robert Hare, a world-renowned expert on psychopathy, an estimated 1% of the Earth's population is psychopathic and around 25% of the population of male inmates at federal correctional facilities are psychopathic.
Psychopathic Traits
It is important to note that, in contrast with the popular image of the 'deranged psycho,' psychopaths tend to be very well composed, take good care of their appearance and are very charming (think of Christian Bale as Patrick Bateman in American Psycho). Because of this you may have a difficult time spotting them out, as they are masters of deception and are able to fake a lot of the qualities that define regular people. Some other psychopathic traits, according to Hare's Psychopathy Checklist, are as follows:
Glib and superficial charm
Grandiose estimation of self
Need for stimulation
Manipulative and cunning
Complete lack of remorse or guilt
Pathological lying
Have a parasitic lifestyle, often latching onto and taking from others
Have a history of early behavioral problems
Overly impulsive
Are very irresponsible
Unable to accept responsibility for actions
Unable to commit to long-term relationships
History of juvenile delinquency
Display criminal versatility
Experienced a "revocation of conditional release"
Lacks realistic long term goals
History of promiscuous sexual behavior
Have poor behavioral controls
Are callous and lack empathy
Have a "shallow affect" (psychopaths show a lack of emotion when an emotional reaction is appropriate.)
You can actually rate yourself to find out if you are psychopath. On each criterion, the subject is ranked on a 3-point scale: (0 = item does not apply, 1 = item applies somewhat, 2 = item definitely applies). The scores are summed to create a rank of zero to 40. Anyone who scores 30 and above is most likely a psychopath. Hare has used this test and checklist to detect which inmates are psychopaths.
Snakes In Suits
What many of us may not realize is that psychopaths actually thrive in the corporate world. Hare has actually co-authored a book with Dr. Paul Babiak on this topic entitled, Snakes In Suits: Understanding and Surviving the Psychopaths in Your Office. Psychopaths manipulate others to accrue power, sometimes pitting them against each other in an attempt to divide and conquer. They are often attracted to bigger, dynamic corporations with very little structure or supervision. They generally don't work well in teams because they don't like to share information or skills and it brings them joy to watch others fail. They are addicted to power, status and money. Sound familiar?
The corporate world is set up to favor psychopathic traits such as fearlessness, dominant behavior and immunity to stress. Because of this, psychopaths often find themselves in these types of positions, and then have an easier time climbing the corporate ladder and obtaining positions of great power. This is where they can do real damage to society as we see it today.
Are Psychopaths Running The World?
Not only as corporate heads do psychopaths find success in our modern-day society, but also within our governments and political system — often as front-line politicians. This may come as a shock to you, but when you really look at some of the atrocities that are taking place on our planet, and if you've ever wondered how things that are so inhumane could actually be happening, well, therein lies part of your answer.
When you consider the war, genocide, senseless murder of civilians, treatment of the indigenous cultures of the world, chemicals in our food, air and water supply, acts of "terrorism", war crimes and so many other unjust and cruel actions which are often instigated by our political leaders, it becomes easy to see how psychopaths actually fit the requirements for these types of roles quite well. As mentioned before they are masters of deception, pathological liars and often quite charming.
Many soldiers go to war and because they are conditioned to believe that they are fighting an enemy in the name of peace. They do as they are told and commit these heinous acts against other human beings. The reason why so many soldiers suffer from post-traumatic stress disorder is because it is not within human nature to murder other humans, and especially innocent civilians.
We already know how many politicians are crooked, but perhaps its time to start looking at them with the psychopath checklist in mind so that we can be better equipped to protect not only ourselves but our society from their malicious acts.
But Can't We Help Them?
It is natural for anyone who is involved in spiritual work to have compassion for these individuals and feel compelled to help them overcome their psychopathic behavior. However, most research has pointed towards the understanding that psychopaths are born, not made and therefore cannot be cured. This is one of the main differences that separates sociopaths from psychopaths. Another is that sociopaths have a conscience, albeit a weak one, and will often justify something they know to be wrong. By contrast, psychopaths will believe that their actions are justified and feel no remorse for any harm done. Sociopaths are made, and have a higher likelihood of overcoming their current condition. However, many of those with sociopathic behavior will find themselves in similar corporate positions.
Hare's research discovered that by attempting to heal or help a psychopath, you might actually be strengthening their cunning abilities, as they will find a way to manipulate you into believing that they are remorseful and understand how their actions were wrong.
Editors Note: As we begin to ask difficult but necessary questions about people in positions of power, including world leaders, that we agree to put there and support, we turn readers towards the CE Protocol in exploring the purpose of this more deeply, and what to do about it. Click here to check out the protocol.
Discover how Conscious Breathing can improve your life in just 10 days through our guided conscious breathing challenge!
Get access to daily videos, guided meditations, and community support to master conscious breathing basics. Release stress, activate heart coherence, improve digestion, sleep better and more!