Quantum Spacecraft & Other Hidden Truths: What Lies Hidden In Snowden's "Black Budget" World?
Not long ago Edward Snowden, a former intelligence contractor leaked the very first documentation that proves the existence of clandestine black budget operations. You can read more about that here.  So what discoveries lay hidden that are open to reasonable speculation? 
When Jimmy Carter installed solar panels on the White House in the 1970s, the whole world thought we were about to enter a new era of alternative energy. As soon as Reagan was elected, however, he took them down, taking us back to the dark ages of energy and marking several more decades of dependency on a polluting, non-renewable substance – oil. Conspiracy theories abound regarding why this happened, but the energy crisis goes down a deeper rabbit hole in Alice's little wonder world than some of us could have imagined – enter quantum spacecraft, and a few other little secrets.
In order to travel light years away, compelling the forces of gravity to work in one's favor is just the first of numerous challenges to overcome. You need an energy source that could not only lift tons of steel or metal off an object as gravity-influenced as planet earth, but could also propel you into space for several million miles. Even our own moon, at its closest point in orbit, is over 225,000 miles away. Aunt Bertha's Dodge Plymouth just isn't going to get you there.
In addition to the numerous UFO landings on earth and extraterrestrial visits that the secret government (related CE article: Black Budget) has veiled from public view, they have also hidden alternative energies – some so powerful they could carry a ship across the galaxy. You can read more about the UFO/extraterrestrial phenomenon here.
Several years ago, a nineteen-year-old Egyptian student invented and patented a 'new' kind of propulsion system that relied not on thrusters, but quantum physics. Bypassing the normal limitations of space travel due to the need for fuel, Aisha Mustafa developed silicon plates that 'mirrored' the quantum particle sea, utilizing what is known as the 'Casimir effect' to propel a ship into space.
Mustafa's was not the only invention in recent years that belied conventional energy limitations, though.
Ironically, Tesla, the company born of Elon Musk, Paypal billionaire, recently moved to make renewable energy more viable, but the modern day Tesla company shames the name of Nikola Tesla, Serbian inventor, who understood 'free' energy way too keenly to please the US Government.
Tesla stumbled upon anti-gravitation, which has now been proven possible in Chinese and Russian laboratories, as well as multiple other forms of energy that would be more than sufficient for propelling spacecraft. Instead of Tesla's version of a working UFO (which he called a flying saucer) being introduced to the world, his technology was developed into a war machine used in Nazi Germany.
Even Boeing has recently admitted that it is working on anti-gravitation which "could overturn a century of conventional aerospace propulsion technology." Boeing's Phantom Works advanced research and development facility in Seattle is likely working on technology that more advanced civilizations would snigger at – much the same as we might act if queried about whether a wagon wheel was 'advanced' technology.
Strange, then, that in the 1900s Tesla's comments were dismissed as the nonsense of a crazy man:
"You should not be at all surprised, if some day you see me fly from New York to Colorado Springs in a contrivance which will resemble a gas stove and weigh as much. … and could, if necessary enter and depart through a window," wrote Nikola Tesla to a Westinghouse Electric Company manager in 1912.
On another occasion, Tesla told the New York Sun in reference to his work:
"The application of this principle will give the world a flying machine unlike anything that has ever been suggested before. It will have no planes, no screw propellers or devices of any kind hitherto used. It will be small and compact, excessively swift, and, above all, perfectly safe in the greatest storm. It can be built of any size and can carry any weight that may be desired."  (source) (source)
So why are we still driving cars that pollute the planet, on crumbling infrastructure, with choking oceans and air that looks like a smoker's lungs?
The same reason that respected scientists are still telling us things like this at international symposiums:
"'The universe is 14 billion years old,' said symposium panelist Michio Kaku, a theoretical physicist from City University of New York. 'Human civilization only began 5,000 years ago.'"
Don't get me wrong. I like Kaku. He's more open minded than most. But civilization is not 5,000 years old. It is much older.
We've already got ample proof of this at places like Gobekli Tepe. It predates Stonehenge by at least 6,000 years, and many scientists believe the site is even older.
In the same way free and alternative energy has been hidden, so too has human history. Quantum travel likely allowed humanoid ETs to visit this planet millennia ago, and there were likely technologies that made even Mustafa and Tesla's insights look like finger-painting.
Until we understand these bits of our history more completely, Boeing's dabbling in anti-gravity is for chumps.
"I don't claim that it came from outer space… But it was unidentified, it was flying, and it was an object." ~ Jimmy Carter on the The Brian Lehrer Show
We know that the ancient Sumerians saw several craft flying in their skies and their art depicts 'Gods' of likely alien origin. Possibly another of the earliest records of an alien encounter comes from ancient Egypt, wherein a fleet of flying saucers is described in the annals of Thumose III (1504-1450 BC):

"In the year 22 of the 3rd month of winter, sixth hour of the day… the scribes of the House of Life found it was a circle of fire that was coming in the sky… It had no head, the breath of its mouth had a foul odor. Its body one rod long and one rod wide. It had no voice. Their hearts became confused through it; then they laid themselves on their bellies… they went to the Pharaoh… to report it…"
Yet another account comes from the Vatican City itself. In fact, at least five public statements have been released that barely veil the fact that extraterrestrial life is real. So what's the holdup on our advancement as a global society and an interplanetary body of consciousness? We have the tools to feed the world, clean up the messes of corporate indifference, propel our people to other galaxies, and live in peace and prosperity.
We have more than just anti-gravity machines, and 'free' energy at our fingertips. Quantum space travel is just the beginning – only the secret government has bound our hands.
"We already have the means to travel among the stars, but these technologies are locked up in black projects, and it would take an act of God to ever get them out to benefit humanity. Anything you can imagine, we already know how to do it." – Ben Rich, 2nd Director of Lockheed Skunkworks. More on this quote here.
Due to the pressure of mass censorship, we now have our own censorship-free, and ad-free on demand streaming network!
It is the world's first and only conscious media network streaming mind-expanding interviews, news broadcasts, and conscious shows.
Click here to start a FREE 7-Day Trial and watch 100's of hours of conscious media videos, that you won't see anywhere else.
Russian Ministry of Defense Article Claims Humans Can Telepathically Communicate With Dolphins
In Brief
The Facts:

The Russian Ministry of Defense published an article about the existence of military parapsychology in Russian military techniques, which allows one to penetrate into the thoughts of another, hack computer programs, and communicate telepathically.

Reflect On:

Why is this type of science studied at the highest levels of various governments, yet ridiculed and not studied at all within the mainstream?
Is telepathy real? It's hard to argue against it; in fact, I would say that it's not really up for debate. That being said, when it comes to topics like these, the field is polluted with a bad reputation given its association with magic, superstition and 'pseudoscience,' terms that often come from those who condemn the subject without ever really looking into it. The evidence for the existence of telepathy is actually quite overwhelming, and in many cases, much stronger than most other areas of science.
Dr. Jessica Utts is a great person to bring up, as I've done many times before, to hammer this fact home. She is the  Chair of the Department of Statistics at the University of California, Irvine. In 1999, she published a paper showing how the statistical significance with regards to results seen from studies under the realm of parapsychology (telepathy, remote viewing, etc) are stronger than some of the studies used to approve some medications. In a recent interview, she emphasized the following.
"What convinced me was just the evidence, the accumulating evidence as I worked in this field and I got to see more and more of the evidence. I visited the laboratories, even beyond where I was working to see what they were doing and I could see that they had really tight controls… and so I got convinced by the good science that I saw being done. And in fact I will say as a statistician I've consulted in a lot of different areas of science; the methodology and the controls on these experiments are much tighter than any other area of of science where I've worked." (source)
Why is it that these topics are not touched by mainstream academia, yet studied at the highest levels of government? Multiple governments all over the world have been studying this phenomenon for decades, and a lot has been declassified. Take the remote viewing program that was conducted by the US government/CIA and Stanford University, for example.
After its declassification in 1995, or at least its partial declassification, the Department of Defense and those involved revealed an exceptionally high success rate.
To summarize, over the years, the back-and-forth criticism of protocols, refinement of methods, and successful replication of this type of remote viewing in independent laboratories has yielded considerable scientific evidence for the reality of the [remote viewing] phenomenon. (source)
The latest example comes from Russia, as their Ministry of Defence recently published an article about the existence and study of parapsychology within the Russian military. The article explains how these techniques are and were used to penetrate the thoughts of the enemy (mind-reading) as well as to hack into enemy computer systems. The article is titled "Super Soldier for the Future Wars" and was published in the Defense Army magazine.
The article was written by Colonel Nikolai Poroskov, who explained that they use parapsychological techniques like telepathy for combat purposes, revealing secrets, disclosing locations, etc… He even discloses that Russian specialists have learned telepathy by working with dolphins.
As a note to readers, we here at Collective Evolution do not condone the use of animals for any type of experimentation. There is no information on the conditions of these experiments, but we are assuming they were captured for military purposes, which is extremely sad and heart-breaking.
Poroskov writes:
"They mentally gave the animals the commands that they carried out. Similar practiced by the famous trainer Durov. The technique, as it turned out, is applicable to humans. Moreover, the impact was even possible on the technique. With an effort of thought you can, for example, shoot down computer programs, burn crystals in generators, eavesdrop on a conversation, or break television and radio broadcasts and communications. Good luck ended with such experiments as reading a document lying in a safe, even if it is in a foreign language that we do not speak; identification of individuals belonging to the terrorist network; identifying potential candidates for terrorist groups," the statement reads. (source)
Quite astonishing, isn't it? Parapsychology seems to be the largest known threat to any type of secrecy, doesn't it? I found the reference to hacking computers quite interesting. Can telepathy really be used for purposes like hacking electronic equipment? I did some more digging and found an interesting document inside of the CIA's electronic reading room with regards to the Soviet Union.
Here's a quote from the document:
The Soviet Union is well aware of the benefits and applications of parapsychology research. In 1963, a Kremilin edict apparently gave top priority to biological research, which in Russia includes parapsychology. The major impetus behind the Soviet drive to harness the possible capabilities of telepathic communication, telekinetics, and bionics is said to come from the Soviet military and the KGB. Today it is reported that the USSR has twenty or more centres for the study of parapsychological phenomena, with an annual budget estimated in 1967 at over 13 million dollars and reported to be as high as 21 million dollars.
Today, we know that trillions of dollars have gone into black budget programs in the United States, many of which likely deal with parapsychology, as they have in the past.
The document also states:
There are reports that the Soviets are training their cosmonauts in telepathy to back-up their electronic equipment while in outer space. One of these back-up schemes is known to involve coded telepathic messages. This method was previously demonstrated in March 1967, when a coded telepathic message was flashed from Moscow to Leningrad. The involvement of astronauts or cosmonauts in telepathy experiments is not necessarily unprecedented. In February 1971, during the Apollo 14 flight to the moon, astronaut Edgar Mitchell made 150 separate attempts to project his thoughts from inside the space capsule back to an individual on earth. The results of the Apollo 14 experiments have been well-documented in detail and are published in the Journal of Parapsychology. (source)
Deeper Black Budget Discussion On CETV
Again, these programs lie within the realm of the black budget and are highly classified. Who knows how far ahead of the mainstream world they truly are?
CETV is a platform we created in order to combat the censorship and demonetization we have been facing over the past few years. On episode 4 of The Collective Evolution Show on CETV, we discussed the black budget in much greater detail. Below is a clip exploring the missing money from the black budget and special access programs, explaining where the money is going and what exactly it's being used for.
You can become a member of CETV, get access to the full show and many others, and support conscious media here.
The Takeaway
Human consciousness and parapsychology should not only be studied for the purposes of learning new defence tactics. Humans have great potential, and there is still so much that we have yet to discover about ourselves. What needs to change is the intention behind these discoveries
Due to the pressure of mass censorship, we now have our own censorship-free, and ad-free on demand streaming network!
It is the world's first and only conscious media network streaming mind-expanding interviews, news broadcasts, and conscious shows.
Click here to start a FREE 7-Day Trial and watch 100's of hours of conscious media videos, that you won't see anywhere else.
Science As We Know It Can't Explain Consciousness – But A Revolution Is Coming
Philip Goff, Durham University
Explaining how something as complex as consciousness can emerge from a grey, jelly-like lump of tissue in the head is arguably the greatest scientific challenge of our time. The brain is an extraordinarily complex organ, consisting of almost 100 billion cells – known as neurons – each connected to 10,000 others, yielding some ten trillion nerve connections.
We have made a great deal of progress in understanding brain activity, and how it contributes to human behaviour. But what no one has so far managed to explain is how all of this results in feelings, emotions and experiences. How does the passing around of electrical and chemical signals between neurons result in a feeling of pain or an experience of red?
There is growing suspicion that conventional scientific methods will never be able answer these questions. Luckily, there is an alternative approach that may ultimately be able to crack the mystery.
For much of the 20th century, there was a great taboo against querying the mysterious inner world of consciousness – it was not taken to be a fitting topic for "serious science". Things have changed a lot, and there is now broad agreement that the problem of consciousness is a serious scientific issue. But many consciousness researchers underestimate the depth of the challenge, believing that we just need to continue examining the physical structures of the brain to work out how they produce consciousness.
The problem of consciousness, however, is radically unlike any other scientific problem. One reason is that consciousness is unobservable. You can't look inside someone's head and see their feelings and experiences. If we were just going off what we can observe from a third-person perspective, we would have no grounds for postulating consciousness at all.
Of course, scientists are used to dealing with unobservables. Electrons, for example, are too small to be seen. But scientists postulate unobservable entities in order to explain what we observe, such as lightning or vapour trails in cloud chambers. But in the unique case of consciousness, the thing to be explained cannot be observed. We know that consciousness exists not through experiments but through our immediate awareness of our feelings and experiences.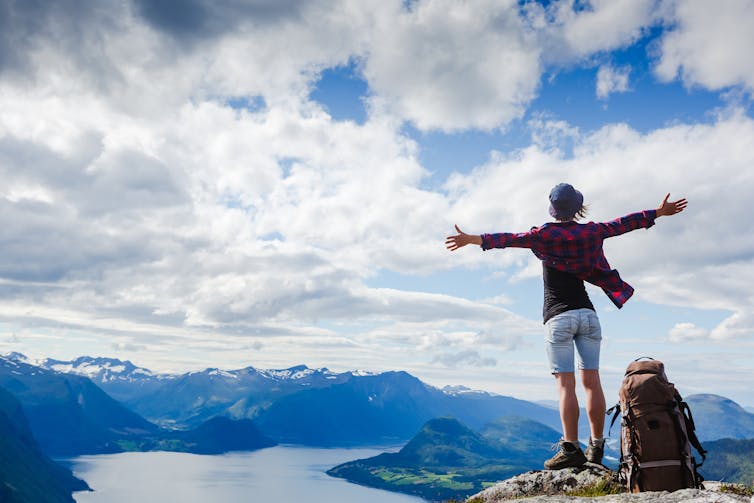 Only you can experience your emotions.
Olga Danylenko
So how can science ever explain it? When we are dealing with the data of observation, we can do experiments to test whether what we observe matches what the theory predicts. But when we are dealing with the unobservable data of consciousness, this methodology breaks down. The best scientists are able to do is to correlate unobservable experiences with observable processes, by scanning people's brains and relying on their reports regarding their private conscious experiences.
By this method, we can establish, for example, that the invisible feeling of hunger is correlated with visible activity in the brain's hypothalamus. But the accumulation of such correlations does not amount to a theory of consciousness. What we ultimately want is to explain why conscious experiences are correlated with brain activity. Why is it that such activity in the hypothalamus comes along with a feeling of hunger?
In fact, we should not be surprised that our standard scientific method struggles to deal with consciousness. As I explore in my new book, Galileo's Error: Foundations for a New Science of Consciousness, modern science was explicitly designed to exclude consciousness.
Before the "father of modern science" Galileo Galilei, scientists believed that the physical world was filled with qualities, such as colours and smells. But Galileo wanted a purely quantitative science of the physical world, and he therefore proposed that these qualities were not really in the physical world but in consciousness, which he stipulated was outside of the domain of science.
This worldview forms the backdrop of science to this day. And so long as we work within it, the best we can do is to establish correlations between the quantitative brain processes we can see and the qualitative experiences that we can't, with no way of explaining why they go together.
Mind is Matter
I believe there is a way forward, an approach that's rooted in work from the 1920s by the philosopher Bertrand Russell and the scientist Arthur Eddington. Their starting point was that physical science doesn't really tell us what matter is.
This may seem bizarre, but it turns out that physics is confined to telling us about the behaviour of matter. For example, matter has mass and charge, properties which are entirely characterised in terms of behaviour – attraction, repulsion and resistance to acceleration. Physics tells us nothing about what philosophers like to call "the intrinsic nature of matter", how matter is in and of itself.
It turns out, then, that there is a huge hole in our scientific world view – physics leaves us completely in the dark about what matter really is. The proposal of Russell and Eddington was to fill that hole with consciousness.
The result is a type of "panpsychism" – an ancient view that consciousness is a fundamental and ubiquitous feature of the physical world. But the "new wave" of panpsychism lacks the mystical connotations of previous forms of the view. There is only matter – nothing spiritual or supernatural – but matter can be described from two perspectives. Physical science describes matter "from the outside", in terms of its behaviour, but matter "from the inside" is constituted of forms of consciousness.
This means that mind is matter, and that even elementary particles exhibit incredibly basic forms of consciousness. Before you write that off, consider this. Consciousness can vary in complexity. We have good reason to think that the conscious experiences of a horse are much less complex than those of a human being, and that the conscious experiences of a rabbit are less sophisticated than those of a horse. As organisms become simpler, there may be a point where consciousness suddenly switches off – but it's also possible that it just fades but never disappears completely, meaning even an electron has a tiny element of consciousness.
What panpsychism offers us is a simple, elegant way of integrating consciousness into our scientific worldview. Strictly speaking it cannot be tested; the unobservable nature of consciousness entails that any theory of consciousness that goes beyond mere correlations is not strictly speaking testable. But I believe it can be justified by a form of inference to the best explanation: panpsychism is the simplest theory of how consciousness fits in to our scientific story.
While our current scientific approach offers no theory at all – only correlations – the traditional alternative of claiming that consciousness is in the soul leads to a profligate picture of nature in which mind and body are distinct. Panpsychism avoids both of these extremes, and this is why some of our leading neuroscientists are now embracing it as the best framework for building a science of consciousness.
I am optimistic that we will one day have a science of consciousness, but it won't be science as we know it today. Nothing less than a revolution is called for, and it's already on its way.

Philip Goff, Assistant Professor of Philosophy, Durham University
This article is republished in collaboration with The Conversation under a Creative Commons license. Read the original article.
Due to the pressure of mass censorship, we now have our own censorship-free, and ad-free on demand streaming network!
It is the world's first and only conscious media network streaming mind-expanding interviews, news broadcasts, and conscious shows.
Click here to start a FREE 7-Day Trial and watch 100's of hours of conscious media videos, that you won't see anywhere else.
Scientists Discover That The Heart & Brain Respond To Future Events – Before They Happen
In Brief
The Facts:

Multiple experiments have shown strong evidence for precognition in several different ways. One of them comes in the form of activity within the heart and the brain responding to events before they even happen.

Reflect On:

Do we have extra human capacities we are unaware of? Perhaps we can learn them, develop them, and use them for good. Perhaps when the human race is ready, we will start learning more.
Is precognition real? There are many examples suggesting that yes, it is. The remote viewing program conducted by the CIA in conjunction with Stanford University was a good example of that.  After its declassification in 1995, or at least partial declassification, the Department of Defense and those involved revealed an exceptionally high success rate:
To summarize, over the years, the back-and-forth criticism of protocols, refinement of methods, and successful replication of this type of remote viewing in independent laboratories has yielded considerable scientific evidence for the reality of the (remote viewing) phenomenon. Adding to the strength of these results was the discovery that a growing number of individuals could be found to demonstrate high-quality remote viewing, often to their own surprise… The development of this capability at SRI has evolved to the point where visiting CIA personnel with no previous exposure to such concepts have performed well under controlled laboratory conditions. (source)
The kicker? Part of remote viewing involves peering into future events as well as events that happened in the past.
It's not only within the Department of Defense that we find this stuff, but a lot of science is emerging on this subject as well.
For example, a study (meta analysis) published in the journal Frontiers in Human Neuroscience titled "Predicting the unpredictable: critical analysis and practical implications of predictive anticipatory activity" examined a number of experiments regarding this phenomenon that were conducted by several different laboratories. These experiments indicate that the human body can actually detect randomly delivered stimuli that occur 1-10 seconds in advance. In other words, the human body seems to know of an event and reacts to the event before it has occurred. What occurs in the human body before these events are physiological changes that are measured regarding the cardiopulmonary, the skin, and the nervous system.
A few years ago, the chief scientist at the Institute of Noetic Sciences, Dr. Dean Radin, visited the scientists over at HearthMath Institute and shared the results of one of his studies. Radin is also one of multiple scientists who authored the paper above. These studies, as mentioned above, tracked the autonomic nervous system, physiological changes, etc.
Scientists at HeartMath Institute (HMI) added more protocols, which included measuring participants' brain waves (EEG), their hearts' electrical activity (ECG), and their heart rate variability (HRV).
As HMI explains:
Twenty-six adults experienced in using HeartMath techniques and who could sustain a heart-coherent state completed two rounds of study protocols approximately two weeks apart. Half of the participants completed the protocols after they intentionally achieved a heart-coherent state for 10 minutes. The other half completed the same procedures without first achieving heart coherence. Then they reversed the process for the second round of monitoring, with the first group not becoming heart-coherent before completing the protocols and the second group becoming heart-coherent before. The point was to test whether heart coherence affected the results of the experiment.

Participants were told the study's purpose was to test stress reactions and were unaware of its actual purpose. (This practice meets institutional-review-board standards.) Each participant sat at a computer and was instructed to click a mouse when ready to begin.

The screen stayed blank for six seconds. The participant's physiological data was recorded by a special software program, and then, one by one, a series of 45 pictures was displayed on the screen. Each picture, displayed for 3 seconds, evoked either a strong emotional reaction or a calm state. After each picture, the screen went blank for 10 seconds. Participants repeated this process for all 45 pictures, 30 of which were known to evoke a calm response and 15 a strong emotional response.
The Results
The results of the experiment were fascinating to say the least. The participants' brains and hearts responded to information about the emotional quality of the pictures before the computer flashed them (random selection). This means that the heart and brain were both responding to future events. The results indicated that the responses happened, on average, 4.8 seconds before the computer selected the pictures.
How mind-altering is that?
Even more profound, perhaps, was data showing the heart received information before the brain. "It is first registered from the heart," Rollin McCraty Ph.D. explained, "then up to the brain (emotional and pre-frontal cortex), where we can logically relate what we are intuiting, then finally down to the gut (or where something stirs)."
Another significant study (meta-analysis) that was published in Journal of Parapsychology by Charles Honorton and Diane C. Ferrari in 1989 examined a number of studies that were published between 1935 and 1987. The studies involved individuals' attempts to predict "the identity of target stimuli selected randomly over intervals ranging from several hundred million seconds to one year following the individuals responses." These authors investigated over 300 studies conducted by over 60 authors, using approximately 2 million individual trials by more than 50,000 people. (source)
It concluded that their analysis of precognition experiments "confirms the existence of a small but highly significant precognition effect. The effect appears to be repeatable; significant outcomes are reported by 40 investigators using a variety of methodological paradigms and subject populations. The precognition effect is not merely an unexplained departure from a theoretical chance baseline, but rather is an effect that covaries with factors known to influence more familiar aspects of human performance." (source)
The Takeaway
"There seems to be a deep concern that the whole field will be tarnished by studying a phenomenon that is tainted by its association with superstition, spiritualism and magic. Protecting against this possibility sometimes seems more important than encouraging scientific exploration or protecting academic freedom. But this may be changing."
– Cassandra Vieten, PhD and President/CEO at the Institute of Noetic Sciences (source)
We are living in a day and age where new information and evidence are constantly emerging, challenging what we once thought was real or what we think we know about ourselves as human beings.  It's best to keep an open mind. Perhaps there are aspects of ourselves and our consciousness that have yet to be discovered. Perhaps if we learn and grow from these studies, they can help us better ourselves and others.
Due to the pressure of mass censorship, we now have our own censorship-free, and ad-free on demand streaming network!
It is the world's first and only conscious media network streaming mind-expanding interviews, news broadcasts, and conscious shows.
Click here to start a FREE 7-Day Trial and watch 100's of hours of conscious media videos, that you won't see anywhere else.