How A New Generation Is Getting Their Education Abroad — Without Paying Tuition
A generation in search of answers
There has long been a bug in the minds of the new generation — something doesn't add up about the modern life path. We've heard it all before: spend some time in school, get a career helping some corporation produce and market some product or service, buy a house, start a family, die.
But this is the age of globalization, of the Internet — we grew up knowing that wasn't all there was, yet still seem to be told repeatedly that it is. So some of us tried to go that route, some of us succeeded, and some of us failed miserably.
Whatever path we took, a lot of us found a large world outside of ourselves, and it is a world in crisis. The disconnect of government and economy from the Earth has broken the cycle of life and sustainability, the oceans are warming, the forests are in decline, and many species are going extinct before our eyes.
Many of us were looking for answers, but didn't know where to turn to get started actually helping solve those problems.
An unexpected problem
When I began looking into these problems and what to do about them, I discovered, as many others do, that the issue isn't that nobody else cares, it's that so many of the people working on the solutions have broken from the traditional path as well.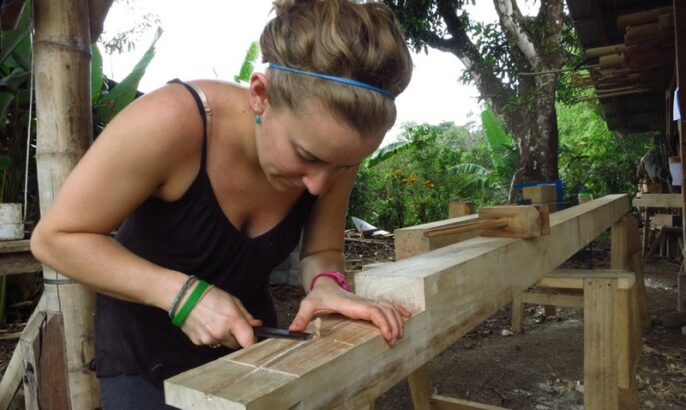 Solutions abound in the form of communities, projects, and educational centres — but there was no single place to discover them.
There aren't big corporate sponsorships for eco-communities, environmental projects, and grassroots initiatives. They exist somewhere far under the radar, just above the underground. Sure, you can do some digging and find out about one or two, but there was no way to visualize the extent of what was really happening unseen all around the world.
That's when I discovered NuMundo, and realized I was not alone with this problem.
And the more people I talked to, the more NuMundo's solution seemed to be in high demand.
A network of solutions
There's no end to the places willing and eager to train new environmentalists, new eco-community members, or just better people. But off-grid, rugged, down-to-earth people often make the worst marketers, and so many of these communities thrived with 20, 30, or 100 people for years or decades, never getting more than a passing glance from the mainstream society.
Some of these communities prefer the obscurity, but a great many were looking for opportunities to network closer with their brethren and engage with more people searching for alternative ways of life.

NuMundo struck out in 2013 with the goal to make it easier for the traveling, knowledge-hungry nomad to connect with those who were looking for help, or looking to share their knowledge.
In just a few short years, they managed to generate monthly web traffic upwards of 30,000 users — bringing massive exposure to the dozens of communities they had hand-picked for cooperation in the process.
Suddenly travelers, burgeoning environmentalists, and the curious were able to find opportunities that had so far remained obscure and hidden.
A wave of transformation was beginning — a network of solutions was born.
The value in grassroots education
When you step foot onto any one of NuMundo's verified Impact Centers, it's not like walking into a college or a job. There's no corporate culture to ingest, and codes of conduct are simple and intuitive.
Friendly faces greet you, excited to show off the tangible results of their work. A traveler is enriched with the energy of hearing passionate people discuss ambitious goals. The education is nothing a textbook could reproduce, but rather something tactile and experiential.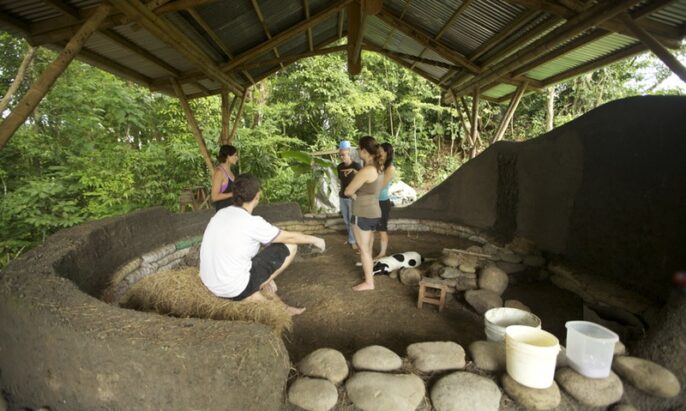 Suddenly you're learning skills you never thought you might need, but seeing how they play out right before your eyes. You discover the ways a community can really come together, how people can live in tandem with their environments, how the world can be flipped on its head.
These communities are experts in permaculture techniques, land remediation, yoga and personal development, and embrace ecology and sustainability in their daily living. The skills which are becoming increasingly critical in a shifting world can't be learned in a textbook — they have to be learned here in the dirt.
Each Impact Center is as much an experimental potential future for society as a school — propagating and studying the ideas that could produce a better world.
All the while you spend with one, you begin to discover things about yourself. Old dogma and assumptions are challenged left and right, and your mind becomes freer as you assume a posture of curiosity and inquisitiveness.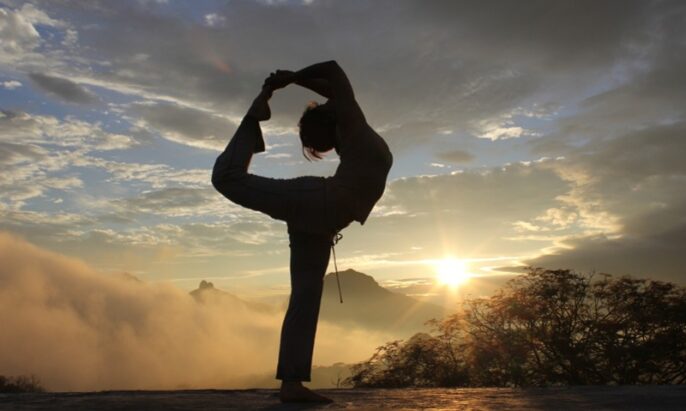 There's no test, no grades, and no tuition.

This is the world NuMundo seeks to build — one in which people can discover new opportunities alongside learning about themselves.
A vision in need of help
With a serious lack of connection between projects that are promoting this lifestyle, NuMundo is giving the possibility for people who want to learn and create this change to find their tribe. As it continues to develop and grow, it will be easier and easier for all of us to find each other and create change on a much larger scale.
NuMundo has done an incredible amount of work since 2013 getting their network started. Between connecting with communities across several countries, developing a beautiful web platform, and running the marketing initiatives necessary to get their vision in front of people's eyes — it's been a full time job for a wide team of dedicated entrepreneurs.
Now they need as much help as they can get. They have the opportunity to grow their network at an incredible rate, and really open up a world of possibilities to travelers for education, experience, and personal development, but those goals cost money.
Click here
to find out how to help NuMundo succeed, and how you can get connected to their vision!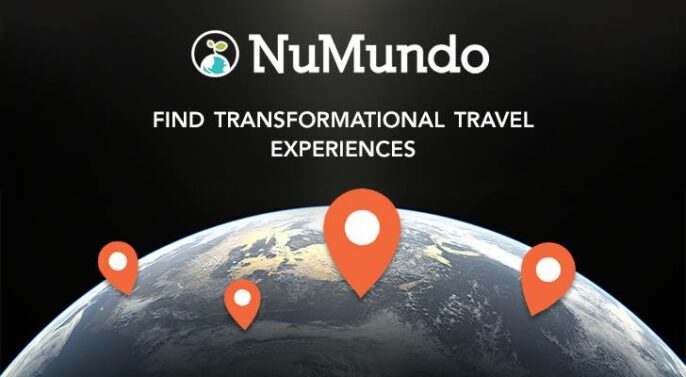 Written by Daniel Arsenault, founder of Electric In The Forest.
We interviewed David about what is happening within the cabal and disclosure. He shared some incredible insight that is insanely relevant to today.
So far, the response to this interview has been off the charts as people are calling it the most concise update of what's happening in our world today.
Watch the interview here.
The "Unmasking Antifa Act Of 2018": The Nonsense Never Ends
In Brief
The Facts:

A bill has recently been submitted to Congress that specifically targets groups of people wearing masks who are preventing others from exercising their constitutional rights.

Reflect On:

Can we see how much of what the government is doing with regards to violent protests and counter-protests is complicit with the way these protests are being used to prevent us from dealing effectively with the real issues?
Last year, in an attempt to condemn the 'violence and domestic terrorism' that took place during events between August 11 and August 12, 2017, in Charlottesville, Virginia, the Senate tabled the 'Charlottesville Resolution' whose main purpose was 'rejecting White nationalists, White supremacists, the Ku Klux Klan, neo-Nazis, and other hate groups, and urging the President and the President's Cabinet to use all available resources to address the threats posed by those groups.'
Wow. Those Senators are really earning their salaries, aren't they? Bravo–they've given the government more power to suppress the narrative of a certain segment of the population.
Unmasking Antifa
Now this year, in an attempt to stem the rising violence perpetrated by the group called Antifa, Congress introduced Bill H. R. 6054:
SECTION 1. SHORT TITLE.

This Act may be cited as the ''Unmasking Antifa Act of 2018''.

SEC. 2. INTERFERENCE WITH PROTECTED RIGHTS WHILE IN DISGUISE.

(a) IN GENERAL.—Chapter 13 of title 18, United States Code, is amended by inserting after section 249 the following:

''§ 250. Interference with protected rights while in  disguise

''(a) IN GENERAL.—Whoever, whether or not acting under color of law, while in disguise, including while wearing a mask, injures, oppresses, threatens, or intimidates any person in any State, Territory, Commonwealth, Possession, or District in the free exercise or enjoyment of any right or privilege secured to him by the Constitution or laws of the United States, or because of his having so exercised the same, shall be fined under this title, imprisoned not more than 15 years, or both.
Wow. They're really getting to the heart of the matter here, aren't they?–the masks. Granted, threatening the 'free exercise or enjoyment of any right or privilege secured to <any person> by the Constitution' was already a punishable crime, even without a mask, but let's not let that get in the way. The government should be congratulated for their accomplishment here, which again is doing nothing except giving themselves more power to suppress the narrative of a certain segment of the population.
Who Supports These Groups?
I personally don't know of anyone who supports White Nationalists, White Supremacists, the Ku Klux Klan, neo-Nazis, or other hate groups. I also don't know anyone who supports Antifa.
To be perfectly honest, I'm not even sure if many of the people that go out to protest and counter-protest in public are necessarily ardent supporters of their respective group's fundamental ideologies. I believe many are paid mercenaries. Others may be looking for an opportunity to vent their own suppressed anger.
Can We Ignore Them?
Ideally, we should be completely ignoring violent groups with such extremist ideologies. But there is a reason we have a hard time doing so. It is because it is these groups that get to star in the mainstream media circus and in the political discourse, at the exclusion of the vast majority of citizens who are moderate, reasonable, and have legitimate grievances. Isn't it farcical that we are still talking about the Ku Klux Klan? That they still exist?
There is a reason that groups like the KKK seem to be getting recycled from the dustbin of history, at the same time newer extremist movements like Antifa are being well-funded and supported: their violent confrontations continue to be used by the financial elite as a smoke screen to grab our attention and fill the headlines, all while discouraging the moderate and reasonable majority from actually speaking up in public about the real issues that face us today, about the real and obvious tyranny the financial elite continue to perpetuate.
Embers Of Fear Dying Out
For the financial elite, the agenda itself is irrelevant; as long as violence, chaos, and polarization are created, they are able to keep their game going and hold on to power. But it's getting harder and harder for them to stoke the fires of fear and violence, as they need to infuse more energy and resources than ever to bring these events together.
As we awaken and evolve, more and more of the population is turning away from angry and violent opposition as a way of dealing with issues. It's important that we remain conscious and avoid the temptation to participate in the false left/right dichotomy that is constantly on display in the political arena and in the mainstream media. As we see these violent confrontations fundamentally as staged events, and stop giving our emotional energy to one side or other of the polarity, these techniques will no longer have their intended effect, and we can look forward to the day that they will have eventually petered out.
We interviewed David about what is happening within the cabal and disclosure. He shared some incredible insight that is insanely relevant to today.
So far, the response to this interview has been off the charts as people are calling it the most concise update of what's happening in our world today.
Watch the interview here.
Newly Discovered Crop Circle Has A Message For Humanity (July 2018)
In Brief
The Facts:

A new crop circle was recently discovered in the UK on July 8th, 2018. It was the exact depiction of the chemical weapons warning symbol.

Reflect On:

Does this serve as a message for us to put down the chemical and nuclear weapons for good? Do we need to be using these weapons? This may also cause us to consider the poisoning of our planet in other ways.
A new crop circle was recently discovered on July 8th in Coneybury Hill, Nr Stonehenge, Wiltshire. This circle is the exact same as the chemical weapons warning symbol.
Interestingly this crop circle was found shortly after the death of Dawn Sturgess who had come into contact with a deadly nerve agent.
While we can't know for sure, this crop circle certainly appears to be a message to humanity about the dangers of chemical weapons and the catastrophic damage they can cause, regardless of who you believe made it. Perhaps this circle symbolizes the fact that these weapons have no place in our world, and it's time we got rid of them, for good.
Check out some amazing drone footage of this newly discovered crop circle below.
ET Intervention?
It is not all that surprising to see this message show up in a crop circle, as in the past we have seen deliberate ET intervention when nuclear weapons would have otherwise been used. We have covered this topic before, and the following is an excerpt from an older article,
One of many previously classified reports -out of the thousands in existence -that is now available in the public domain is the intrusion at Minot Air Force Base in North Dakota, on August 24, 1966. Air Force personnel were concerned about a light in the sky. A team went to check it out and confirmed the object, then saw a second white object while doing so. The object was tracked on radar and moved vertical several times; each time it descended, an air force officer in charge of a missile crew found his radio transmission interrupted by static. The object eventually descended to ground level, and the Air Force sent a team to check it out. They saw the object either on the ground or hovering very low. According to the official report:

"When the team was about ten miles from the landing site, static disrupted radio contact with them. Five to eight minutes later, the glow diminished, and the UFO took off. Another UFO was visually sighted and confirmed by radar. The one that was first sighted passed beneath the second. Radar also confirmed this. The first made for altitude toward the north, and the second seemed to disappear with the glow of red."
Here are a couple of more articles that go into greater detail regarding the connections between UFO's and nuclear missiles:
"The United States Tried To Detonate A Nuclear Weapon On The Moon & Somebody Responded When We Did"
"Strong Evidence Shows Extraterrestrials Have Been Shutting Down Nuclear Missiles Worldwide For Decades, But Why"
Why Are They Stopping Nukes?
It seems that these extraterrestrials know just how damaging nuclear weapons can be to our planet, and possibly to our entire solar system. There is information that says that UFO's have been deactivating nuclear weapons since we created them and started to show up a lot more often when we were testing the atomic bomb. Thankfully, someone or something has our back and is helping to stop us, humanity from making a huge mistake.
As Far As Crop Circles Go, You May Be Interested In These Detailed Articles That Go A Little Deeper Into The Phenomenon
Some Scientific Facts About Crop Circles That Nobody Really Knows About
Who Could Make A Face Like This & Include A Binary Code Message In The Middle Of The Night?
44 Years Ago Sagan & NASA Sent A Message Into Space – 27 Years Later We Got This Response
An 'Eclipse Like' Crop Circle That Showed Up Three Days Before The Solar Eclipse
Stunningly Complex New Crop Circle Appears In Cley Hill, Warminster July 18, 2017
We interviewed David about what is happening within the cabal and disclosure. He shared some incredible insight that is insanely relevant to today.
So far, the response to this interview has been off the charts as people are calling it the most concise update of what's happening in our world today.
Watch the interview here.
The Deep Truth Behind Why Trump Is President
In Brief
The Facts:

Since Trump's presidency, we have seen many of humanities shadows thrust into conversation. Not just shadows of Trump, but each and every one of us. The media has been aggressively opposing Trump almost all the way through.

Reflect On:

What is Trump's presidency showing us about ourselves? Why are we seeing a full out media attack on Trump? Is the cabal losing power? Are we beginning to see the first stages of big shifts away from oppressive regimes?
A little backstory before we get into the video below. Back in 2016, following the election, we had stated that there seemed to be a pretty large shift in power given that Trump made his way into office. How did this happen? Here is a brief outline.
There is a divide taking place within the Cabal/Deep State. This divide is causing power struggles as some facets work to move away from the entirely destructive means of the previous many decades, and instead work towards a different path. Is this an entirely 'good' path? No, but we're going to see this as a HUGE welcome improvement as we continue to shift our consciousness.
This divide works its way through intelligence agencies whereby 'white hats,' as you can call them, begin to bring forth leaks, information and dealings that help break apart the extremely oppressive end of the cabal. White hats are essentially everyday individuals, like Snowden was, who work inside intelligence agencies and who are also having a shift in consciousness within themselves. No longer do they wish to support the ways of the old, the ways it would have been if Hillary made it into office.
So we begin to see a power struggle, one that is obviously coming as a result of having an 'outsider' in office that is shaking things up QUICKLY.
How Did Trump Get In?
First off, what I mentioned above is a big part of it. On top of that, was the flip in electoral college manipulation that usually takes place when a president is chosen. Was Hillary Clinton furiously angry after the election because she didn't get enough support from the general populace? No, she was furiously angry because her side of the Cabal/Deep State, who promised her a win and bought the entire media to help make it happen, flipped in part, causing enough of a change to have Trump get in.
Now typically people tend to think that when you talk about things in this manner it means you are in favor of Republicans and Trump. But this is primitive thinking in that it only looks at one tiny layer of what's happening to apply an explanation we can then be comfortable with. When in reality, all that is happening here is we are looking at what is ACTUALLY happening, not what we are being told what is happening.
You do not have to be pro Trump, pro Republican, or even in support of politics at all, for that matter, to see what's truly taking place here.
Regardless, questions have been coming in for months and months to CE, asking what we think about Trump, whether we are in support of him and what all of this 'chaos' means. Of course, some, because we speak about things honestly and from a neutral perspective, tend to think we side with Trump because SOME of the actions of his administration and who's behind him are actually in favor of humanity, and we report on them.
But regardless of the amount of explanation we have tried to bring to this somewhat complicated situation, I felt we needed something VERY clear. So I created a video expressing what Trump's presidency truly means for our collective consciousness and 3 very big factors that are being brought forth through his time in office. This video will answer the topic this article is titled as.
Please take the time to watch and digest this, as it will answer so many questions regarding Trump and what is taking place.
We interviewed David about what is happening within the cabal and disclosure. He shared some incredible insight that is insanely relevant to today.
So far, the response to this interview has been off the charts as people are calling it the most concise update of what's happening in our world today.
Watch the interview here.