The Special Ed Epidemic: Burying Our Heads and Crippling Our Economy. Part 2 of 4.
WMP Note: In this 4-part series, World Mercury Project partner, Focus For Health,  examines the special needs epidemic and its effects on schools, the US economy, life after age 21 and the many theories that point to potential causes of the explosion of chronic disease and disability in our children.
A recent survey of early childhood teachers asked "What is your greatest concern?" The majority of teachers reported "Managing challenging behaviors in our classroom," according to Mary Ann Hansen, the director of First 5 Humboldt, a county-based commission in California which provides programs for children under age 5. She went on to say "We hear this over and over again, that teachers are struggling." Sadly, many students are also struggling as their needs are unable to be met in a classroom environment that lacks support, proper teacher training, and the funding necessary to provide a quality education which addresses their varying needs.
With an increasing number of children requiring special education services in the schools, significant demands are being placed on both special and regular education teachers. Learners with differing educational, behavioral, and medical needs are both financially and emotionally challenging for both their school districts and teachers alike. School budgets are being depleted rapidly as districts attempt to provide a free and appropriate education (FAPE) for all, especially when Individualized Education Plans (IEP) require extensive special services including speech, physical, occupational therapy, nursing, counseling, behavioral services, in-class support, and personal aides.
Providing for the many needs of children classified in special education costs our nation an estimated $50 billion annually, and that number is likely outdated as it is based on data from the 1999-2000 SEED study, which doesn't reflect the rise in students requiring special education since 2000.
The average annual cost for a general education student is $7,552, while the average cost per special education student is $16,921. However, approximately 330,000 students with exceptionally high-needs cost their districts $100,000 or more on an annual basis.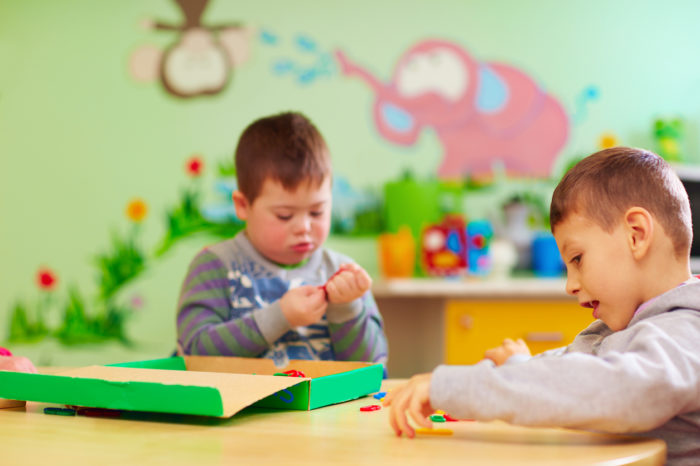 Students identified with one of 13 disabilities listed under the Individuals with Disabilities Education Act (IDEA) are classified in school and provided with an IEP identifying learning goals, necessary accommodations,  and describes the special services to be provided by the school, free of charge to the families.  Students who do not qualify for an IEP may receive a 504 plan. This plan may provide specific accommodations, supports, or services for a child with any disability which can include learning or attention issues. It has a broader definition of a disability, but it does not have to be a written document.
The number of students ages 6-21 with disabilities rose to 5.83 million by fall 2014. Chronic health issues such as epilepsy, mental health disorder, attention deficit hyperactivity disorder (ADHD), and mobility impairments, classified in school as "other health impaired," increased nearly 51%, between 2005-06 and 2014-15 school years. In the same age group, students classified with autism spectrum disorder had risen 165% nationwide. Children classified with "autism" or "other health impaired" account for more than 1 in 5 school-aged children covered under IDEA nationwide.
The least restrictive environment (LRE) mandate within IDEA requires that all students in special education be educated with typical peers to the greatest extent possible to prevent segregation, while still providing a free and appropriate education. This means children with IEP's or 504 plans and their typical peers are integrated in one classroom with a general education teacher when possible. While some students receive in-class support with the help of an aid and sometimes a special education teacher, many general education teachers report they lack the support, training, and resources necessary to teach classified students appropriately.
Chronic health issues such as epilepsy, mental health disorder, attention deficit hyperactivity disorder (ADHD), and mobility impairments, classified in school as "other health impaired," increased nearly 51%, between 2005-06 and 2014-15 school years.
In addition, some children presenting with emotional and behavioral issues, who have not been identified or classified at all, do not receive any accommodations for educational or behavioral support. As a result of limited funding and teacher shortages, general education teachers are often challenged to divide their time and attention teaching the curriculum to general education students while managing classified as well as unclassified students with attentional, emotional and behavioral issues at once. These issues affect the quality of education for all students.
MENTAL HEALTH ISSUES IN THE SCHOOLS
Mental health problems often develop during childhood and adolescence and are treatable if recognized and diagnosed. Students with mental health issues present challenges to teachers and commonly have social-emotional issues affecting peer relationships. Studies show that mental health disorders are at the root of some bullying behavior occurring in schools. School nurses report frequent complaints of "stomach aches" and "headaches" because an individual's mental health is intertwined with their physical being. Yet research shows most children who need a mental health evaluation do not receive services. Because schools are often understaffed with social workers, counselors, and school nurses, the burden is placed on the classroom teachers who are with the students throughout the school day.
Educating children with mental health issues is not the only challenge for general education teachers. More and more teachers are reporting explosive outbursts by students including hitting, scratching, and flipping desks, putting teachers at risk, while at the same time they are trying to protect other students in the classroom. Disciplinary actions including suspensions are on the rise across the nation. Classified students with behavior issues are frequently sent home from school when teaching assistants are not available to shadow them. For students with autism who have complex behavior issues, physical restraints have become commonplace and can occur daily. Add to it the significant rise in self-harm and teen suicides; schools are being forced to look at this epidemic and to provide solutions at all costs. Some schools are attempting to mitigate the issues by creating sensory rooms and calming stations, while others have even created new mental health clinics on site to help manage the behavioral issues.
Compared to the national average, only 40% of students with emotional, behavioral, and mental health disorders graduate.
Studies looking at teacher job stress in early childhood education show that teacher-child conflicts are more common where workplace stress is higher. Essentially, this reduces the ability of the teachers to work effectively with students with emotional and behavioral problems. These teachers also report they felt mentally, emotionally, or physically exhausted or overwhelmed by working with these children, ultimately leading to burnout and staff turnover.
WHAT ABOUT THE SEVERELY DISABLED?
Children with severe disabilities have even more difficulty getting their needs met in district as the school may not have the resources on site to accommodate their various educational and healthcare needs. In such cases, these high-needs students may be offered placements in private schools for the disabled outside of the local school district. Children diagnosed with autism spectrum disorder, cerebral palsy, and other medically complex disabilities require services beyond what most districts can afford to provide because they require specialized training and care. This can include nursing, advanced technologies for communication and learning, special transportation, and more. While providing out of district placement can cost an average of $10,000 more per student than placements within district for similar students, keeping them in-district may not be cost effective if they need to hire staff and purchase equipment for just a few high-needs individuals.
ACCOMMODATING CHRONICALLY ILL KIDS
The number of children in the US with chronic health conditions has dramatically increased in the past 4 decades, doubling from 12.8 percent in 1994 to 26.6 percent in 2006.
With chronic health conditions on the rise, schools are faced with additional challenges of providing for the medical needs of children with severe health issues. Food allergies now affect 1 in 13 children, and asthma affects 1 in 10 children, requiring nursing staff on site to help care for these students. In addition, juvenile diabetes increased 23% between 2001 and 2009, while epilepsy/seizures affect 1 in 20 children. Some schools are opening health clinics on site to manage the medical needs of the student population. Unfortunately, the cost of building and staffing such clinics is prohibitive for most districts which already lack funding to meet the basic needs of special education students.
WHO PAYS FOR ALL OF THIS?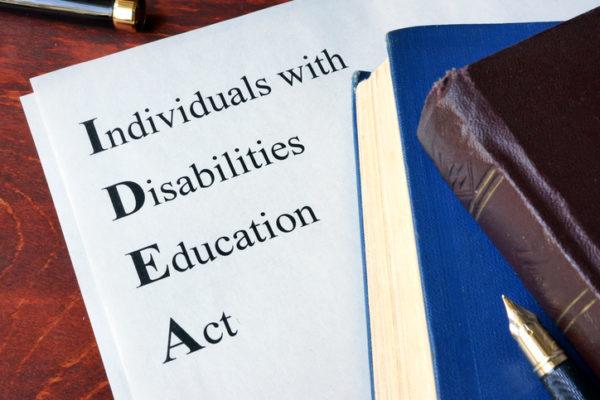 You do. We all do. Federal, state and local governments all contribute to fund K-12 public special education. IDEA was established to provide the bulk of federal funding contribution for special education and governs how states and public agencies provide early intervention, special education, and related services. The states distribute funds to local agencies to be used in accordance with state and federal law, and allocation is based upon the local district's tax structure. The local district budgets vary greatly and are dependent on local revenues resulting, however, in significant disparities.
Unfortunately, Congress historically fails to fully fund IDEA. While they have authorized special education funding equal to 40% of the national average per pupil expenditure (APPE), spending typically ranges between 10-20% per child.
This leaves the burden on the states to make up the difference. IDEA funding is based on FY 1999. This formula was derived from the number of children identified with disabilities in each state in relation to total state population. However, populations within states have increased or decreased, as have the number of children with disabilities within each state yet the base award has not changed. This creates a wide disparity in funding across the US. Additionally, when a state decides to accept federal funds, mandates apply in association with those programs. Despite this funding, many states find it insufficient to cover the local costs of meeting those program's requirements. Consequently, districts are often compelled to tap into their general education funds to meet those requirements.
The number of students with disabilities and chronic health issues are rising across the nation while programs and services are being cut to save money. Currently, all taxpayers are bearing the financial burdens of the local school districts as property taxes help fund special education programs. Although Medicaid helps to offset the gap by covering health-related expenses for students with disabilities, cuts in Medicaid funding are frequently threatened.  Without appropriate education, therapies, and medical services, these children will grow up to be adults who may not reach their full potential. In turn, employability will decrease, and without sustainable jobs, they may not become productive, self-sustaining adults. 1 in 36 children between 3-17 yrs. of age have ASD now; this means in the next 1-15 years, these individuals will become adults. Individuals with ASD have a normal life expectancy, and many will outlive their parents, requiring other family members to take care of them, if willing and able. And if not, tax-payers will be responsible for funding supportive housing and living costs, including health care, for those unable to live and care for themselves.
The prevalence of ASD in the US reportedly increased from 2.24% to 2.76%…indicating 1 in 36 children have autism, up from 1 in 45 in 2014; however, the CDC has not released a statement acknowledging this increase.
This system is unsustainable, and it is spiraling out of control, yet few people are talking about it. More importantly, nobody is asking "What is happening to our children?" In fact, the latest report just released by The National Center for Health Statistics within the US Department of Health and Human Services, does the opposite. Authors of the 2017 report "Estimated Prevalence of Children with Diagnosed Developmental Disabilities in the United States, 2014-2016" point out the prevalence of children aged 3-17 years who had ever been diagnosed with a developmental disability has increased from 5.76% to 6.99%. This increase of 1.23% is STATISTICALLY SIGNIFICANT. The prevalence of autism spectrum disorder in the US reportedly increased from 2.24% to 2.76%, a difference of .52%. According to NCHS, this increase is not statistically significant. While the article failed to disclose the sample size, the fact is, both increases are alarming.
According to the Centers for Disease Control (CDC) "The mission of the National Center for Health Statistics (NCHS) is to provide statistical information that will guide actions and policies to improve the health of the American people. As the Nation's principal health statistics agency, NCHS leads the way with accurate, relevant, and timely data." The first step to making change is acknowledging we have a problem. A .52% rise in ASD indicates I in 36 children have autism, up from 1 in 45 in 2014; however, the CDC has not released a statement acknowledging this increase. The CDC must stop burying its head and work to address this problem first, by admitting we have one, and second, by identifying the causes with trustworthy science so that we may stop this epidemic. Until then, this and many other systems are destined to fail, affecting not only those individuals with special needs and their families, but every citizen in our nation.
REFERENCE
This concludes Part Two: "The Special Ed Epidemic: Burying Our Heads and Crippling Our Economy." Part Three, "What Happens When They Age Out of School?" will explore the exploding financial burdens to taxpayers as the children exit school and looks deeply into the options for individuals who have aged out of IDEA, which only mandates services be provided until age 21. So what happens next?
Sign up for free news and updates from Robert F. Kennedy, Jr. and the World Mercury Project. Your donation will help to support us in our efforts.
Your life path number can tell you A LOT about you.
With the ancient science of Numerology you can find out accurate and revealing information just from your name and birth date.
Get your free numerology reading and learn more about how you can use numerology in your life to find out more about your path and journey. Get Your free reading.
If Your DNA Information Is Being Sold, Shouldn't You Make The Profit?
In Brief
The Facts:

Companies like 23andMe, Ancestry.com and others are collecting your DNA data and can sell the data to third party companies. Timicoin is a blockchain based ecosystem that allows you to monetize your health data.

Reflect On:

Shouldn't you have the option to sell your own data? Is your DNA data safe with some of these companies? The blockchain is helping to create further security and consumer-based monetization of personal data.
Amidst the rise in popularity of companies who take samples of our DNA in order to provide us with information about our ancestry and health risks, there are growing concerns that are not immediately apparent to the average consumer. While most are just happy to be getting exotic information about where they came from and what they should be watching out for health-wise, all for little more than a few hundred dollars, not many consumers are seeing this as a threat to their privacy, and more specifically, as a threat to their control over the most essential information about their unique personal identity–their DNA sequences.
"The key thing about your genetic data … it is uniquely yours. It identifies you, so if you are going to entrust it to a company, you should try to understand what the consequences are," said Jennifer King, director of consumer privacy at Stanford Law School's Center for Internet and Society, whose research on the issue and interviews with individuals shows a lack of consumer knowledge.
Company Disclaimers
Of course, companies who deal in such services will do all they can to convince consumers that their data is safe and secure. But as this CNBC article notes,
Companies in this space, including 23andMe, Veritas Genetics and Ancestry, have a good reason to protect your DNA — their business future depends on maintaining the trust of consumers. But there are thorny issues related to genetic privacy that still today don't have easy answers or iron-clad legislative protections. And regulators aren't convinced they are doing right by consumers. A recent Fast Company report indicates that 23andMe and Ancestry are being investigated by the Federal Trade Commission over their policies for handling personal info and genetic data and how they share that info with third parties.
All of these companies say they have clear policies that they will not share your DNA with any third-party unless you explicitly consent to it:
23andMe provides consumers the choice of opting into research conducted on behalf of academic, nonprofit and industry organizations. They also offer an option to consent separately to specific disease studies in which their DNA is used in conjunction with for-profit drug companies, such as the Parkinson's disease research conducted with Genentech and the lupus and IBD research conducted with Pfizer.
Abuse Of Private Data
Hearing about research conducted on behalf of 'academic, nonprofit and industry organizations' reminds me of the article I wrote on Cambridge Analytica's fraudulent effort to characterize themselves as an academic organization while mining people's private Facebook information to target them with ads for the 2016 U. S. Presidential Election. Facebook knowingly sold the information to Cambridge Analytica demonstrating that, when it comes to big companies and corporations, the only thing we know for sure is that money and profit will eventually trump respect for the privacy of people's information.
If there is money to be made by selling our personal information, corporations will do whatever they can to skirt around privacy agreements. They may even flat-out change their policy and inform us in a pages-long letter that they know no one reads and will simply click the 'accept' button. In the current environment, it is wise to be extremely cautious when deciding to consent to having one company share our information, especially our genetic information, with third parties.
Think about it. As technology evolves, surely there will be ways our DNA codes could be used in the future that we would not agree with. But once we have given our consent to the use of this most private information, we can no longer guarantee what happens with it. Wouldn't it be great if WE had control over our genetic information, encrypted and only accessible by us, to use and share in a manner of OUR choosing?
If we so choose, we may even be able to profit from it. Did you know that health information is a commodity that is already collected and sold via third-party companies? Selling health data around the world is already a multi-billion dollar industry, much like how your data collected from Facebook is. But how do we get back control of our DNA information, which could be our most valuable resource about who we are?
Think outside the box. Think blockchain. Think Timicoin.
Timicoin
Timicoin is a platform bringing together a crypto token and the blockchain and is pioneering the tokenization of health information, including your DNA sequencing and other genetic information, through a decentralized blockchain ecosystem. They promise to allow users to monetize their own data, have access to their health information whenever they need it and verify that it is accurate.
The Timicoin platform is built on their own custom blockchain and it's already fully functioning. This means that in a short time, you will be able to begin using Timicoin's blockchain to monetize your health data. For more information, please refer to this earlier CE article. You can also read Timicoin's White Paper here.
Shift In Business Paradigm
Analysts believe that Healthcare information on the blockchain will grow aggressively in the coming years given the global need for ease of sharing healthcare information. Secure storage of our DNA information is only one part of Timicoin's larger endeavor to make your healthcare information available globally and instantaneously as needed, but only with your personal consent.
It represents a new business paradigm, whereby information is centralized in terms of permitted access but decentralized in terms of who has the power over the information. No longer will masses of valuable personal information be owned and controlled by large corporations, but rather will be owned and controlled by each individual, not only giving the individual the ability to monetize their personal information themselves, but also securing the validity of that information through personal verification and safeguarding against fraud. Supporting blockchain technologies is supporting individual empowerment in our society, a move that undoubtedly scares the power structure at top levels of our current corporatocracy.
Your life path number can tell you A LOT about you.
With the ancient science of Numerology you can find out accurate and revealing information just from your name and birth date.
Get your free numerology reading and learn more about how you can use numerology in your life to find out more about your path and journey. Get Your free reading.
The Damaging Effects Of 5G Wireless On Your Health
Wireless radiation is a huge health problem that continues to be ignored and another opportunity for us to gaze into the past of similar occurrences and learn from our mistakes. Take tobacco for example, at one time in history you were considered a fool and 'crazy' for speaking up against the big tobacco companies and letting people know that cigarettes compromise our health. Today, science has spoken, and it has spoken for a long time, despite what the corporations put out into the public and the "science" they used to approve these things in the first place.
There doesn't seem to be much more of a difference between communication companies that sell and manufacture wireless products and services, which, according to hundreds of scientists and countless amounts of publications, are urging authorities to pay closer attention to what wireless radiation is doing to human health.
This is one of the multiple examples where corporate control rules and dictates government policy, policies that favour big corporations at the behest of planet Earth and the rest of the human population. But it's more so apparent in North America.
European Restrictions
In Europe, multiple countries have restrictions on WiFi and have pointed out some disturbing things. France passed a law in 2015 banning WiFi from all nursery schools, the law states that WiFi must be turned off in all elementary schools when it's not in use. W wired connection if possible, is preferred. Advertisements directing cell phone use towards young children are banned.
An example from Namibia states quite clearly that current so-called "safety" standards don't protect citizens from long-term health effects, and that the guidelines governing their use do not guarantee adequate protection against the effects of long-term exposure.
Other countries include Belgium, Spain, Israel, Australia, Italy, Switzerland, Germany, Austria, India, Finland, Cyprus and more.
Why are they saying no to WiFi? See for yourself:
You can access hundreds of these scientific papers and read more here, just click on the science section and under each heading, there are links directly to the research. If you click on the drop-down tab, a list of scientific references as documentation appears. 
---
Related CE Article with more information:
Why Multiple Countries Have Banned Wifi & Cell Phones Around Schools, Young Children & Fetuses
---
Yes, we are making progress, and awareness is being created and steps are being taken, but the corporate take over of North America and almost the entire planet is simply brushing our health under the table, because, unfortunately, they have the power to do so.
At the same time, we are the ones using this technology. It's becoming so useful, and so easy to just rely on the corporation like we do with everything else. How ironic is it that we raise money and advocate for cancer, yet support the very things that are contributing to it, on grande scales?
Millions of children and adults in schools around the world spend significant amounts of time around wireless devices and Wi-Fi. Many schools are introducing Bring Your Own Device (BYOD) policies and installing industrial wireless routers for tablets. However, wireless devices expose students and staff to microwave radiation that can impede learning and overall health. Studies have shown that microwave radiation can damage reproductive systems, impact the immune system, alter brain functioning, and may increase cancer risk. Tablets have up to 5 antennae that are constantly emitting short intense bursts of radiation even when not connected to the Internet. Wireless devices in classrooms thus result in multiple sources of wireless radiation exposure. – Environmental Health Trust
The 5G Health Concerns
So, what about 5G? Science already indicates that the current wireless technologies of 2G, 3G and 4G – in use today with our cell phones, computers, and wearable tech. – creates radio frequency exposure which poses a serious health risk to humans, animals and the environment. 5G is the term used to describe the next-generation of mobile networks beyond the 4G LTE mobile networks used today. 5G is intended to be the technology that allows the "Internet of Things" (IOT) to exist and connects all internet connected devices together.
Scientists have been studying the health effects of 5G and wireless radiation and are deeply concerned with their findings and are calling for a stop to the rollout of 5G,  as well as a halt to the proposed increase in radio frequency radiation exposure to the public.
Thanks to all of the efforts by various researchers, scientists and more, the world is waking up to this information and it's actually starting to become talked about within the mainstream. It always seems like such a long process from the point where something is known, to actually mass consensus and action steps being created.
A CBS news report recently emphasized:
The wireless industry is in a race to roll out 5G service. The network is supposed to be up to 100 times faster than current data speeds, but it requires cellphone tower equipment to be closer to users than before. Wireless companies in the U.S. say they'll have to install about 300,000 new antennas – roughly equal to the total number of cell towers built over the past three decades. That's causing outrage and alarm in some neighbourhoods, as antennas go up around homes.
5G requires the installation of new equipment across the U.S. Every wireless company is working to build its own 5G network. This is worse than cell phone use, and yet, according to government health authorities, "a limited number of studies have shown some evidence of statistical association of cell phone use and brain tumour risks… but most studies have found no association."
Waiting for high levels of scientific and clinical proof before taking action to prevent well-known risks can lead to very high health and economic costs, as was the case with asbestos, leaded petrol and tobacco.
"Putting it bluntly they are damaging the living cells in our bodies and killing many of us prematurely" (source)
Melissa Arnoldi, who leads AT&T's efforts, said "if it's not already in your neighbourhood, it's coming." This is quite concerning, she told CBS news that "5G uses high-frequency waves that support faster speeds but don't travel as far as current wireless frequencies. So instead of relying on large cellphone towers spread far apart, they need "small cell" sites that are much closer together."
Sometimes I wonder, how is this even allowed to happen? Who are the people which control what type of information with regards to our health gets emphasized, and what doesn't?
This new 5G equipment is currently being installed in a neighbourhood near you.
I'll leave you with this TED talk by a Silicon-valley engineer turned technology health advocate, Jeromy Johnson.
---
Related CE Article:
FCC Intimidates Press & Evades Questioning About Wireless & Cancer at 5G Rollout 
---
Your life path number can tell you A LOT about you.
With the ancient science of Numerology you can find out accurate and revealing information just from your name and birth date.
Get your free numerology reading and learn more about how you can use numerology in your life to find out more about your path and journey. Get Your free reading.
This Super Simple Breathing Technique Can Help Alleviate Anxiety & Depression
In Brief
The Facts:

Small study finds breathing technique can help treat major depressive disorder and anxiety.

Reflect On:

The answers to our challenges are much simpler than we thought, we have everything we need inside of us. Great alternative to prescription anti-depressant medication, or other substances.
The breath is one of the most underrated and under-utilized methods of healing. Breathing comes naturally to us, we do it without thinking, which is why it is not something we generally think of as a way to connect deeply with ourselves, calm our anxieties or even reach higher levels of consciousness. Something as simple as breathing can help those who suffer from severe mental conditions and those who have survived global disasters.
There are many forms of breathwork, there is the well-known Holotropic Breathing, made popular by the Iceman himself, Wim Hof. There is another technique known as transformational breathwork and the featured practice of breathing that will be featured in this article, resonant breathing or Coherent Breathing, which is a trademarked term.
This specific style of breathwork came from years of studying the ancient breathing practices of indigenous people all over the world including those from African, Hawaiian, and Native American traditions.
Assistant clinical professor of psychiatry at New York Medical College, Patricia Gerbarg, studies the technique with her husband, Richard Brown, associate professor of clinical psychiatry at Columbia University College of Physicians and Surgeons. "We wanted to identify a short program that could be given quickly to people, that they would have immediate relief within five or ten minutes, and that over time would produce long-term changes," Gerbarg told Vice.
The Study
A study published in the Journal of Alternative and Complementary medicine in 2017 led by researchers from Boston University asked 30 people with major depression to practice the breathing technique regularly as well as Iyengar yoga. After 3 months, results from a standard depression inventory test showed how the depressive symptoms had significantly declined.
Even though the study size was very small, it is comforting to know that something as simple as breath alone could help to alleviate symptoms of severe depression. No pills needed. This technique is especially powerful because it can be practiced anytime, anywhere. The process involved taking regular breaths in and out of the nose, at a pace of 5 breaths per minute, each breath in and out taking around 6 seconds. When starting out, it is recommended that this be practiced with the eyes closed, but once you get it under control you can easily do it with your eyes open, meaning while you're driving, while in a meeting, anytime during the day that you may find yourself feeling anxious, stressed or down. Gerbarg says, "It's totally private. Nobody knows you're doing it."
The breath should be calm and gentle because the goal is to balance the sympathetic — fight or flight with the parasympathetic — rest and digest areas of the nervous system. Interestingly, when the couple first began looking into the power of the breath, the first thought was that this must send extra oxygen to the brain that we may have otherwise been lacking. However, they knew that there must be more to this to explain the profound effects they had been seeing in those who practiced the breathing technique. Not to mention, some types of breathwork actually decreases the amount of oxygen going to the brain.
Why Does This Work?
Gerbarg and Brown believe that the reason this technique works is thanks to the vagal nerves, those connecting the brain to the body and what tell the organs when to beat, digest, breathe and all other functions, have been found in recent years to send even more messages in the opposite direction from the body to the brain. "These ascending messages strongly influence stress response, emotion and neurohormonal regulatory networks," stated in a book written by the couple, Yoga Therapy: Theory and Practice.
According to Gerbarg, "Respiration is the only autonomic function we can voluntarily control," it's easy to see how changing the breathing pattern can shift the messages received by the brain.
The calm and even breaths send messages of safety, according to Gerbarg, this can reduce anxious or depressive thoughts and makes way for more loving and connected emotions to be felt. Adverse reactions are generally rare, but those with asthma or other breathing conditions should only try this practice under the guidance of a trained professional.
We really do have everything we need inside of us. Our human bodies are magnificent, and if something as simple as breathing can help alleviate symptoms of depression, then we should certainly be studying this more. If you are skeptical about this information and feel it's too good to be true, give it a shot next time you find yourself feeling down or anxious and see if it helps!
Much Love
Your life path number can tell you A LOT about you.
With the ancient science of Numerology you can find out accurate and revealing information just from your name and birth date.
Get your free numerology reading and learn more about how you can use numerology in your life to find out more about your path and journey. Get Your free reading.