The Special Ed Epidemic: Burying Our Heads and Crippling Our Economy. Part 2 of 4.
WMP Note: In this 4-part series, World Mercury Project partner, Focus For Health,  examines the special needs epidemic and its effects on schools, the US economy, life after age 21 and the many theories that point to potential causes of the explosion of chronic disease and disability in our children.
A recent survey of early childhood teachers asked "What is your greatest concern?" The majority of teachers reported "Managing challenging behaviors in our classroom," according to Mary Ann Hansen, the director of First 5 Humboldt, a county-based commission in California which provides programs for children under age 5. She went on to say "We hear this over and over again, that teachers are struggling." Sadly, many students are also struggling as their needs are unable to be met in a classroom environment that lacks support, proper teacher training, and the funding necessary to provide a quality education which addresses their varying needs.
With an increasing number of children requiring special education services in the schools, significant demands are being placed on both special and regular education teachers. Learners with differing educational, behavioral, and medical needs are both financially and emotionally challenging for both their school districts and teachers alike. School budgets are being depleted rapidly as districts attempt to provide a free and appropriate education (FAPE) for all, especially when Individualized Education Plans (IEP) require extensive special services including speech, physical, occupational therapy, nursing, counseling, behavioral services, in-class support, and personal aides.
Providing for the many needs of children classified in special education costs our nation an estimated $50 billion annually, and that number is likely outdated as it is based on data from the 1999-2000 SEED study, which doesn't reflect the rise in students requiring special education since 2000.
The average annual cost for a general education student is $7,552, while the average cost per special education student is $16,921. However, approximately 330,000 students with exceptionally high-needs cost their districts $100,000 or more on an annual basis.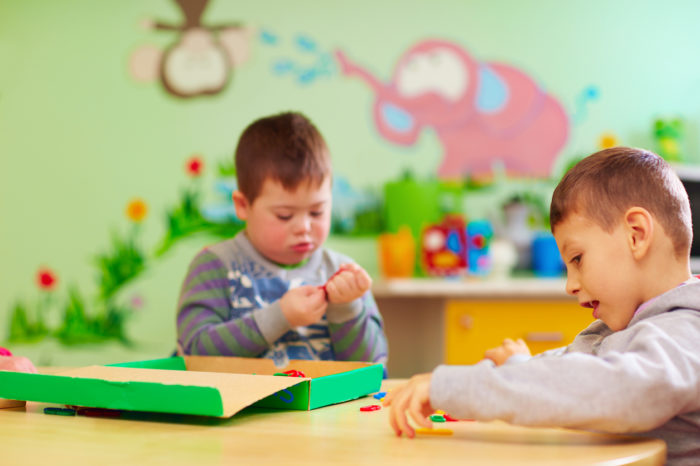 Students identified with one of 13 disabilities listed under the Individuals with Disabilities Education Act (IDEA) are classified in school and provided with an IEP identifying learning goals, necessary accommodations,  and describes the special services to be provided by the school, free of charge to the families.  Students who do not qualify for an IEP may receive a 504 plan. This plan may provide specific accommodations, supports, or services for a child with any disability which can include learning or attention issues. It has a broader definition of a disability, but it does not have to be a written document.
The number of students ages 6-21 with disabilities rose to 5.83 million by fall 2014. Chronic health issues such as epilepsy, mental health disorder, attention deficit hyperactivity disorder (ADHD), and mobility impairments, classified in school as "other health impaired," increased nearly 51%, between 2005-06 and 2014-15 school years. In the same age group, students classified with autism spectrum disorder had risen 165% nationwide. Children classified with "autism" or "other health impaired" account for more than 1 in 5 school-aged children covered under IDEA nationwide.
The least restrictive environment (LRE) mandate within IDEA requires that all students in special education be educated with typical peers to the greatest extent possible to prevent segregation, while still providing a free and appropriate education. This means children with IEP's or 504 plans and their typical peers are integrated in one classroom with a general education teacher when possible. While some students receive in-class support with the help of an aid and sometimes a special education teacher, many general education teachers report they lack the support, training, and resources necessary to teach classified students appropriately.
Chronic health issues such as epilepsy, mental health disorder, attention deficit hyperactivity disorder (ADHD), and mobility impairments, classified in school as "other health impaired," increased nearly 51%, between 2005-06 and 2014-15 school years.
In addition, some children presenting with emotional and behavioral issues, who have not been identified or classified at all, do not receive any accommodations for educational or behavioral support. As a result of limited funding and teacher shortages, general education teachers are often challenged to divide their time and attention teaching the curriculum to general education students while managing classified as well as unclassified students with attentional, emotional and behavioral issues at once. These issues affect the quality of education for all students.
MENTAL HEALTH ISSUES IN THE SCHOOLS
Mental health problems often develop during childhood and adolescence and are treatable if recognized and diagnosed. Students with mental health issues present challenges to teachers and commonly have social-emotional issues affecting peer relationships. Studies show that mental health disorders are at the root of some bullying behavior occurring in schools. School nurses report frequent complaints of "stomach aches" and "headaches" because an individual's mental health is intertwined with their physical being. Yet research shows most children who need a mental health evaluation do not receive services. Because schools are often understaffed with social workers, counselors, and school nurses, the burden is placed on the classroom teachers who are with the students throughout the school day.
Educating children with mental health issues is not the only challenge for general education teachers. More and more teachers are reporting explosive outbursts by students including hitting, scratching, and flipping desks, putting teachers at risk, while at the same time they are trying to protect other students in the classroom. Disciplinary actions including suspensions are on the rise across the nation. Classified students with behavior issues are frequently sent home from school when teaching assistants are not available to shadow them. For students with autism who have complex behavior issues, physical restraints have become commonplace and can occur daily. Add to it the significant rise in self-harm and teen suicides; schools are being forced to look at this epidemic and to provide solutions at all costs. Some schools are attempting to mitigate the issues by creating sensory rooms and calming stations, while others have even created new mental health clinics on site to help manage the behavioral issues.
Compared to the national average, only 40% of students with emotional, behavioral, and mental health disorders graduate.
Studies looking at teacher job stress in early childhood education show that teacher-child conflicts are more common where workplace stress is higher. Essentially, this reduces the ability of the teachers to work effectively with students with emotional and behavioral problems. These teachers also report they felt mentally, emotionally, or physically exhausted or overwhelmed by working with these children, ultimately leading to burnout and staff turnover.
WHAT ABOUT THE SEVERELY DISABLED?
Children with severe disabilities have even more difficulty getting their needs met in district as the school may not have the resources on site to accommodate their various educational and healthcare needs. In such cases, these high-needs students may be offered placements in private schools for the disabled outside of the local school district. Children diagnosed with autism spectrum disorder, cerebral palsy, and other medically complex disabilities require services beyond what most districts can afford to provide because they require specialized training and care. This can include nursing, advanced technologies for communication and learning, special transportation, and more. While providing out of district placement can cost an average of $10,000 more per student than placements within district for similar students, keeping them in-district may not be cost effective if they need to hire staff and purchase equipment for just a few high-needs individuals.
ACCOMMODATING CHRONICALLY ILL KIDS
The number of children in the US with chronic health conditions has dramatically increased in the past 4 decades, doubling from 12.8 percent in 1994 to 26.6 percent in 2006.
With chronic health conditions on the rise, schools are faced with additional challenges of providing for the medical needs of children with severe health issues. Food allergies now affect 1 in 13 children, and asthma affects 1 in 10 children, requiring nursing staff on site to help care for these students. In addition, juvenile diabetes increased 23% between 2001 and 2009, while epilepsy/seizures affect 1 in 20 children. Some schools are opening health clinics on site to manage the medical needs of the student population. Unfortunately, the cost of building and staffing such clinics is prohibitive for most districts which already lack funding to meet the basic needs of special education students.
WHO PAYS FOR ALL OF THIS?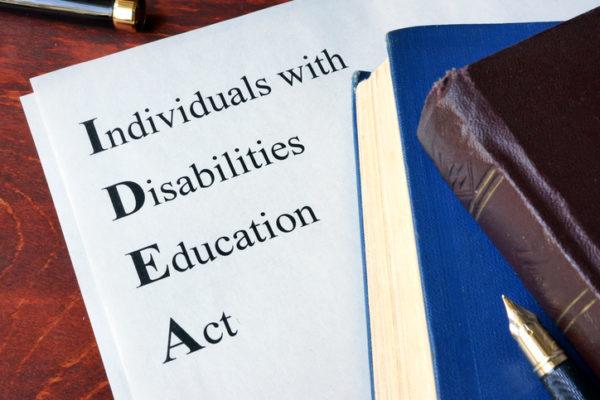 You do. We all do. Federal, state and local governments all contribute to fund K-12 public special education. IDEA was established to provide the bulk of federal funding contribution for special education and governs how states and public agencies provide early intervention, special education, and related services. The states distribute funds to local agencies to be used in accordance with state and federal law, and allocation is based upon the local district's tax structure. The local district budgets vary greatly and are dependent on local revenues resulting, however, in significant disparities.
Unfortunately, Congress historically fails to fully fund IDEA. While they have authorized special education funding equal to 40% of the national average per pupil expenditure (APPE), spending typically ranges between 10-20% per child.
This leaves the burden on the states to make up the difference. IDEA funding is based on FY 1999. This formula was derived from the number of children identified with disabilities in each state in relation to total state population. However, populations within states have increased or decreased, as have the number of children with disabilities within each state yet the base award has not changed. This creates a wide disparity in funding across the US. Additionally, when a state decides to accept federal funds, mandates apply in association with those programs. Despite this funding, many states find it insufficient to cover the local costs of meeting those program's requirements. Consequently, districts are often compelled to tap into their general education funds to meet those requirements.
The number of students with disabilities and chronic health issues are rising across the nation while programs and services are being cut to save money. Currently, all taxpayers are bearing the financial burdens of the local school districts as property taxes help fund special education programs. Although Medicaid helps to offset the gap by covering health-related expenses for students with disabilities, cuts in Medicaid funding are frequently threatened.  Without appropriate education, therapies, and medical services, these children will grow up to be adults who may not reach their full potential. In turn, employability will decrease, and without sustainable jobs, they may not become productive, self-sustaining adults. 1 in 36 children between 3-17 yrs. of age have ASD now; this means in the next 1-15 years, these individuals will become adults. Individuals with ASD have a normal life expectancy, and many will outlive their parents, requiring other family members to take care of them, if willing and able. And if not, tax-payers will be responsible for funding supportive housing and living costs, including health care, for those unable to live and care for themselves.
The prevalence of ASD in the US reportedly increased from 2.24% to 2.76%…indicating 1 in 36 children have autism, up from 1 in 45 in 2014; however, the CDC has not released a statement acknowledging this increase.
This system is unsustainable, and it is spiraling out of control, yet few people are talking about it. More importantly, nobody is asking "What is happening to our children?" In fact, the latest report just released by The National Center for Health Statistics within the US Department of Health and Human Services, does the opposite. Authors of the 2017 report "Estimated Prevalence of Children with Diagnosed Developmental Disabilities in the United States, 2014-2016" point out the prevalence of children aged 3-17 years who had ever been diagnosed with a developmental disability has increased from 5.76% to 6.99%. This increase of 1.23% is STATISTICALLY SIGNIFICANT. The prevalence of autism spectrum disorder in the US reportedly increased from 2.24% to 2.76%, a difference of .52%. According to NCHS, this increase is not statistically significant. While the article failed to disclose the sample size, the fact is, both increases are alarming.
According to the Centers for Disease Control (CDC) "The mission of the National Center for Health Statistics (NCHS) is to provide statistical information that will guide actions and policies to improve the health of the American people. As the Nation's principal health statistics agency, NCHS leads the way with accurate, relevant, and timely data." The first step to making change is acknowledging we have a problem. A .52% rise in ASD indicates I in 36 children have autism, up from 1 in 45 in 2014; however, the CDC has not released a statement acknowledging this increase. The CDC must stop burying its head and work to address this problem first, by admitting we have one, and second, by identifying the causes with trustworthy science so that we may stop this epidemic. Until then, this and many other systems are destined to fail, affecting not only those individuals with special needs and their families, but every citizen in our nation.
REFERENCE
This concludes Part Two: "The Special Ed Epidemic: Burying Our Heads and Crippling Our Economy." Part Three, "What Happens When They Age Out of School?" will explore the exploding financial burdens to taxpayers as the children exit school and looks deeply into the options for individuals who have aged out of IDEA, which only mandates services be provided until age 21. So what happens next?
Sign up for free news and updates from Robert F. Kennedy, Jr. and the World Mercury Project. Your donation will help to support us in our efforts.
We interviewed Franco DeNicola about what is happening with the shift in consciousness. It turned out to be one of the deepest and most important information we pulled out within an interview.
We explored why things are moving a little more slowly with the shift at times, what is stopping certain solutions from coming forward and the important role we all play.
Watch the interview here.
Boy or Girl – Baby Gender Selection Issues
Some parents have the possibility to opt for gender selection; however, being able to decide whether to have a baby boy or girl is a controversial issue.
Many couples expecting a baby do not think it's a big issue whether they have a boy or a girl; however there are several medical, social, and personal reasons that could influence parents to recur to some form of gender selection.
Like many other controversial practices, the legality of gender selection, also known as sex selection, varies from country to country.
The Legality of Baby Gender Selection
The United States has perhaps some of the most relaxed laws regarding baby gender selection in the world. Most European countries and Australia, on the other hand, have bans on sex selection and only allow it for medical reasons. For example, if a parent is a carrier of a mutation or gene with more chances of manifesting itself in a certain gender, baby gender selection is valid. However, if parents simply wish to balance the ratio of boys and girls in their family, they are not allowed to recur to sex selection.
This has generated a form of medical tourism in which couples from countries where gender selection is illegal, like the UK, travel to the US in order to be able to choose whether to have a baby boy or girl.
On the other hand, sex selection is illegal in the two most populated countries on Earth, China and India. In these countries, baby gender selection has been performed clandestinely for many years and for reasons other than family balancing or avoiding genetic diseases. In these societies, having a baby boy is preferred mainly for cultural and economic reasons. Parents believe that boys have better chances of earning income and eventually support them when they reach an old age.
Methods of Baby Gender Selection
There are two major types of gender selection methods: the first one is called sperm sorting, and involves separating X-chromosome sperm from Y-chromosome sperm by flow cytometry, a purification technique in which chromosomes are suspended in a stream of sperm and identified by an electronic detector before being separated. Intra-uterine insemination or in-vitro fertilization can then be performed with the enriched sperm. The success rates for this method vary from 80% to 93%.
The other method, called pre-implantation genetic diagnosis, consists in generating several embryos through in-vitro fertilization, which are then genetically tested to determine a baby's gender. The chosen embryos can then be implanted. This method has a success rate of almost 100%; however, it can be quite expensive, costing up to $15,000.
Issues Regarding Baby Gender Selection
While there are few objections against baby gender selection when it is performed for medical reasons, it has become a highly controversial issue when it is used for balancing the number of boys or girls in families. Some people raise the obvious ethical question of whether people who opt for gender selection are "playing God" by manipulating whether to have a baby boy or girl. Others believe that new parents will raise a baby more appropriately if he or she belongs to their preferred gender.
Gender Imbalance Caused by Baby Gender Selection
Gender selection has caused demographic concern in China and India since it has contributed to generate a gender imbalance in the populations of those countries. In some regions of China, for example, the sex ratio for newborns is 118:100, boys to girls. This phenomenon has in turn been associated with social problems such as an increase in violence and prostitution.
It seems like a logical solution for governments around the globe to legalize baby gender selection but to analyze the personal reasons why each couple intends to select a baby boy or girl. Gender selection for medical reasons should even be encouraged, since it could prevent serious genetic diseases such as cystic fibrosis, Huntington's disease, and Haemophilia A. Balancing the gender ratio of a family should be accepted if by doing this, a healthy family environment is created. On the other hand, China and India have shown that baby gender selection as a result of a bias towards a particular gender can not only create a gender imbalance in the population, but contribute to social problems as well.
We interviewed Franco DeNicola about what is happening with the shift in consciousness. It turned out to be one of the deepest and most important information we pulled out within an interview.
We explored why things are moving a little more slowly with the shift at times, what is stopping certain solutions from coming forward and the important role we all play.
Watch the interview here.
Organic Certification: What the USDA Organic Label Means
In Brief
The Facts:

Organic and natural labels mean different things, and various types of labels tells you what percentage of ingredients are actually organic. We'll explore what to look for.

Reflect On:

Do you sometimes buy products thinking they are organic or fully natural based on their wording? Have you later found out that those products aren't natural or organic at all? Read labels more closely at grocery stores to be aware.
Don't get conned by fraudulent claims of "natural" or "organic." Learn what to look for, and why it's important, to ensure you're getting the quality you are paying for.
The industrial age of the 20th century brought about changing agricultural practices that have generated increasing alarm about the effects of these practices on the environment and health. The use of chemical fertilizers and pesticides, antibiotics, hormones, irradiated and genetically altered food and fiber products has created a groundswell of rightful concern. It has led to the growing demand for non-toxic, organic products that many are willing to pay a higher price for to ensure the healthful purity of food and clothing provided for their families.
With such profit opportunities, it's little wonder that the lucrative organic product market has suffered abuse with so-called "organic" labels being fraudulently placed on products that have not earned the right. As a result of pressure from farming and consumer groups, legislation for the standardization of organic certification was introduced in the 1980s. It has been updated to include more vigorous enforcement and control methods since, with the current standards established in 2002 by the USDA.
The Standards of USDA Organic Certification
Specific standards must be met in order to legally claim a product as USDA certified organic. Organic producers must utilize methods that conserve water, maximize soil health, and reduce air pollution. The specific standards to earn USDA organic certification include:
• Free of synthetic chemicals such as insecticides, herbicides, fertilizers, hormones, antibiotics, and additives
• Free from irradiation and genetically modified organisms
• Agricultural products grown on land that has been free of prohibited substances for a period of three years
• Animals used for meat, eggs, milk or other animal products must be exclusively fed foods that are organically grown, may not be given antibiotics or hormones, and must have access to outdoors.
• Clean and sanitized harvesting and processing equipment throughout the process from harvest to finished, packaged product
• Detailed chain-of-handling records from the field through final sales
• Physical separation of certified organic products from non-organic products throughout the process of production
• Regular on-site inspections from USDA-approved inspectors to ensure compliance
Understanding the Certified Organic Label
Once the rigorous process of certification has been completed, organic producers may place the USDA certified organic seal on their products. Currently, there are four levels of certified organic products, with a specific definition of the percentage of organic ingredients the final products contains. They are as follows:
• 100% organic: all production methods and ingredients are USDA certified organic.
• Organic: at least 95% of the production methods and ingredients are USDA certified organic with remaining ingredients included on the National List of allowed ingredients.
• Made With Organic Ingredients: at least 70% of the ingredients are USDA certified organic with remaining ingredients included on the National List of allowed ingredients.
• No organic wording or seal: less than 70% of the ingredients are USDA certified organic and no claims may be made on the front or back of the product.
Manufacturers or producers who knowingly label a product "organic" when it does not meet the USDA standards are subject to fines up to $11,000 per violation.
Why Organic Certification is Important
When you see the official USDA organic certification seal on food, clothing, and bedding products, you can be assured that these products have met the meticulous standards required and are free of chemicals, toxins, antibiotics, and hormones. When you see the USDA certified organic label, you will understand the value of the higher priced organic products as compared to non-organically produced products.
With the current stringent organic certification requirements enforced by regular inspections from USDA accredited agents, the USDA certified organic label has great meaning and importance to the consumer. Look for the label to know that you are getting the quality you are paying for.
We interviewed Franco DeNicola about what is happening with the shift in consciousness. It turned out to be one of the deepest and most important information we pulled out within an interview.
We explored why things are moving a little more slowly with the shift at times, what is stopping certain solutions from coming forward and the important role we all play.
Watch the interview here.
WHO Finds Global Lack Of Inactivity Rising Especially In Wealthier Countries — What You Can Do
In Brief
The Facts:

Inactivity is on the rise and it's the cause of a wide range of health concerns. Our population is only becoming more inactive, not less, and it's time to change that.

Reflect On:

There are many factors of our modern world that make us less active. Our jobs, driving rather than walking/biking, too much screen time. What can you do differently to bring more activity into your life? What story stops you from starting?
The World Health Organization (WHO) estimates that more than a quarter of the entire population on this planet are not getting enough physical exercise, this number has barely improved since 2001. There are many factors that contribute to this, but just how much damage are we doing by failing to be active?
The lack of physical exercise raises the risk of many health problems, such as heart disease, type-2 diabetes and various types of cancers.
Interestingly, according to their study published in The Lancet Global Health, higher income countries, such as the UK, were among the least active population. Women were also found to be more sedentary throughout the world, excluding two regions in Asia.
The study looked at self-reported data on activity levels from 358 population based surveys covering 168 countries and included 1.9 million people.
The populations of higher income countries, which include the UK and USA showed an increase in the proportion of inactive people and had actually risen from 32% in 2001 to 37% in 2016, in the lower income countries it remained at 16%.
Those who were classified as inactive did less than 150 minutes of moderate exercise and around 75 minutes of intense activity per week.
It was found that women were less active than men overall, except for in South and Central Asia, the Middle East, North Africa and higher-income Western countries. The authors believe that this was caused by a few different factors including extra childcare duties and cultural perspectives that may have made it more difficult for them to exercise.
Why More Inactivity In Wealthier Countries?
According to the researchers, in the wealthier countries, many of the jobs have transitioned to more office or desk jobs, meaning a more sedentary type of lifestyle. On top of that much of the population of these countries drive automobiles or take public transit to and from work which in many cases accounts for a lot of their time.
In the lower income countries, many of the jobs require the people to be more active, are physically demanding and people often have to walk to and from their jobs.
The WHO has had a goal to reduce the global levels of inactivity by 10% by 2025, the authors of the study feel that at the rate we are currently going, this target will be missed.
Lead author of the study, Dr. Regina Guthold said, "Unlike other major global health risks, levels of insufficient physical activity are not falling worldwide, on average, and over a quarter of all adults are not reaching the recommended levels of physical activity for good health."
Regions with increasing levels of insufficient physical activity are a major concern for public health and the prevention and control of non-communicable diseases."
Co-author, Dr. Fiona Bull added, "Addressing these inequalities in physical activity levels between men and women will be critical to achieving global activity targets and will require interventions to promote and improve women's access to opportunities that are safe, affordable and culturally acceptable."
According to the WHO,
Exercise guidelines for 19- to 64-year-olds
How much?
at least 150 minutes of moderate aerobic activity or 75 minutes of vigorous aerobic activity every week
strength exercises on two or more days a week that work all the major muscles
break up long periods of sitting with light activity
What is moderate aerobic activity?
Walking fast, water aerobics, riding a bike on level ground or with a few hills, doubles tennis, pushing a lawn mower, hiking, skateboarding, rollerblading, volleyball, basketball
What counts as vigorous activity?
Jogging or running, swimming fast, riding a bike fast or on hills, singles tennis, football, rugby, skipping rope, hockey, aerobics, gymnastics, martial arts
What activities strengthen muscles?
lifting weights, working with resistance bands, doing exercises that use your own body weight, such as push-ups and sit-ups, heavy gardening, such as digging and shovelling, yoga
What activities are both aerobic and muscle-strengthening?
circuit training, aerobics, running, football, rugby, netball, hockey
Final Thoughts
I was surprised to see that the WHO didn't touch on inactivity due to too much screen time — watching television, Netflix, Facebook scrolling, messaging, texting, browsing etc. Certainly, the increase in screen time plays a roll with the amount of inactivity, especially in the higher income countries. If you are someone who spends too much time staring at a screen, then it is important to consider the above information. Can you limit your screen time and replace it with something active? Or would you consider jumping rope, or rebounding while watching the television? Our health is our greatest wealth and having awareness about an issue is the first way to create change and take responsibility for our lives.
Could you walk or bike to work instead of drive? What about trying a new sport? Could you commit to adding a few hours each week of physical activity? These small decisions could have a profound impact on your health, longevity and overall well-being.
Much Love
We interviewed Franco DeNicola about what is happening with the shift in consciousness. It turned out to be one of the deepest and most important information we pulled out within an interview.
We explored why things are moving a little more slowly with the shift at times, what is stopping certain solutions from coming forward and the important role we all play.
Watch the interview here.