The Special Ed Epidemic: Burying Our Heads and Crippling Our Economy. Part 2 of 4.
WMP Note: In this 4-part series, World Mercury Project partner, Focus For Health,  examines the special needs epidemic and its effects on schools, the US economy, life after age 21 and the many theories that point to potential causes of the explosion of chronic disease and disability in our children.
A recent survey of early childhood teachers asked "What is your greatest concern?" The majority of teachers reported "Managing challenging behaviors in our classroom," according to Mary Ann Hansen, the director of First 5 Humboldt, a county-based commission in California which provides programs for children under age 5. She went on to say "We hear this over and over again, that teachers are struggling." Sadly, many students are also struggling as their needs are unable to be met in a classroom environment that lacks support, proper teacher training, and the funding necessary to provide a quality education which addresses their varying needs.
--> Help Support CE: Become a member of CETV and get access to exclusive news and courses to help empower you to become an effective changemaker. Also, help us beat censorship! Click here to join.
With an increasing number of children requiring special education services in the schools, significant demands are being placed on both special and regular education teachers. Learners with differing educational, behavioral, and medical needs are both financially and emotionally challenging for both their school districts and teachers alike. School budgets are being depleted rapidly as districts attempt to provide a free and appropriate education (FAPE) for all, especially when Individualized Education Plans (IEP) require extensive special services including speech, physical, occupational therapy, nursing, counseling, behavioral services, in-class support, and personal aides.
Providing for the many needs of children classified in special education costs our nation an estimated $50 billion annually, and that number is likely outdated as it is based on data from the 1999-2000 SEED study, which doesn't reflect the rise in students requiring special education since 2000.
The average annual cost for a general education student is $7,552, while the average cost per special education student is $16,921. However, approximately 330,000 students with exceptionally high-needs cost their districts $100,000 or more on an annual basis.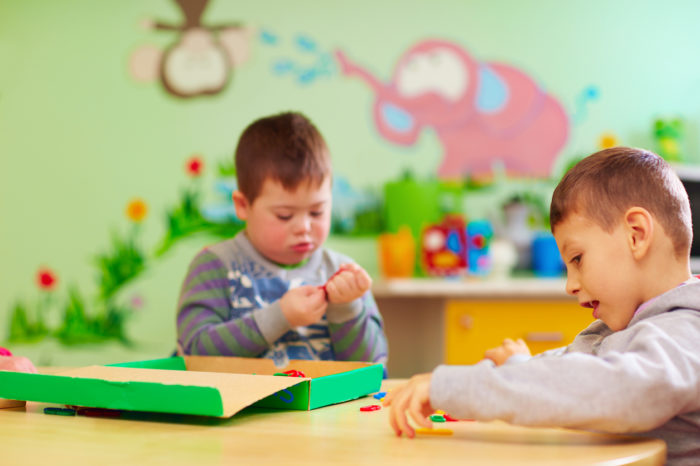 Students identified with one of 13 disabilities listed under the Individuals with Disabilities Education Act (IDEA) are classified in school and provided with an IEP identifying learning goals, necessary accommodations,  and describes the special services to be provided by the school, free of charge to the families.  Students who do not qualify for an IEP may receive a 504 plan. This plan may provide specific accommodations, supports, or services for a child with any disability which can include learning or attention issues. It has a broader definition of a disability, but it does not have to be a written document.
The number of students ages 6-21 with disabilities rose to 5.83 million by fall 2014. Chronic health issues such as epilepsy, mental health disorder, attention deficit hyperactivity disorder (ADHD), and mobility impairments, classified in school as "other health impaired," increased nearly 51%, between 2005-06 and 2014-15 school years. In the same age group, students classified with autism spectrum disorder had risen 165% nationwide. Children classified with "autism" or "other health impaired" account for more than 1 in 5 school-aged children covered under IDEA nationwide.
The least restrictive environment (LRE) mandate within IDEA requires that all students in special education be educated with typical peers to the greatest extent possible to prevent segregation, while still providing a free and appropriate education. This means children with IEP's or 504 plans and their typical peers are integrated in one classroom with a general education teacher when possible. While some students receive in-class support with the help of an aid and sometimes a special education teacher, many general education teachers report they lack the support, training, and resources necessary to teach classified students appropriately.
Chronic health issues such as epilepsy, mental health disorder, attention deficit hyperactivity disorder (ADHD), and mobility impairments, classified in school as "other health impaired," increased nearly 51%, between 2005-06 and 2014-15 school years.
In addition, some children presenting with emotional and behavioral issues, who have not been identified or classified at all, do not receive any accommodations for educational or behavioral support. As a result of limited funding and teacher shortages, general education teachers are often challenged to divide their time and attention teaching the curriculum to general education students while managing classified as well as unclassified students with attentional, emotional and behavioral issues at once. These issues affect the quality of education for all students.
MENTAL HEALTH ISSUES IN THE SCHOOLS
Mental health problems often develop during childhood and adolescence and are treatable if recognized and diagnosed. Students with mental health issues present challenges to teachers and commonly have social-emotional issues affecting peer relationships. Studies show that mental health disorders are at the root of some bullying behavior occurring in schools. School nurses report frequent complaints of "stomach aches" and "headaches" because an individual's mental health is intertwined with their physical being. Yet research shows most children who need a mental health evaluation do not receive services. Because schools are often understaffed with social workers, counselors, and school nurses, the burden is placed on the classroom teachers who are with the students throughout the school day.
Educating children with mental health issues is not the only challenge for general education teachers. More and more teachers are reporting explosive outbursts by students including hitting, scratching, and flipping desks, putting teachers at risk, while at the same time they are trying to protect other students in the classroom. Disciplinary actions including suspensions are on the rise across the nation. Classified students with behavior issues are frequently sent home from school when teaching assistants are not available to shadow them. For students with autism who have complex behavior issues, physical restraints have become commonplace and can occur daily. Add to it the significant rise in self-harm and teen suicides; schools are being forced to look at this epidemic and to provide solutions at all costs. Some schools are attempting to mitigate the issues by creating sensory rooms and calming stations, while others have even created new mental health clinics on site to help manage the behavioral issues.
Compared to the national average, only 40% of students with emotional, behavioral, and mental health disorders graduate.
Studies looking at teacher job stress in early childhood education show that teacher-child conflicts are more common where workplace stress is higher. Essentially, this reduces the ability of the teachers to work effectively with students with emotional and behavioral problems. These teachers also report they felt mentally, emotionally, or physically exhausted or overwhelmed by working with these children, ultimately leading to burnout and staff turnover.
WHAT ABOUT THE SEVERELY DISABLED?
Children with severe disabilities have even more difficulty getting their needs met in district as the school may not have the resources on site to accommodate their various educational and healthcare needs. In such cases, these high-needs students may be offered placements in private schools for the disabled outside of the local school district. Children diagnosed with autism spectrum disorder, cerebral palsy, and other medically complex disabilities require services beyond what most districts can afford to provide because they require specialized training and care. This can include nursing, advanced technologies for communication and learning, special transportation, and more. While providing out of district placement can cost an average of $10,000 more per student than placements within district for similar students, keeping them in-district may not be cost effective if they need to hire staff and purchase equipment for just a few high-needs individuals.
ACCOMMODATING CHRONICALLY ILL KIDS
The number of children in the US with chronic health conditions has dramatically increased in the past 4 decades, doubling from 12.8 percent in 1994 to 26.6 percent in 2006.
With chronic health conditions on the rise, schools are faced with additional challenges of providing for the medical needs of children with severe health issues. Food allergies now affect 1 in 13 children, and asthma affects 1 in 10 children, requiring nursing staff on site to help care for these students. In addition, juvenile diabetes increased 23% between 2001 and 2009, while epilepsy/seizures affect 1 in 20 children. Some schools are opening health clinics on site to manage the medical needs of the student population. Unfortunately, the cost of building and staffing such clinics is prohibitive for most districts which already lack funding to meet the basic needs of special education students.
WHO PAYS FOR ALL OF THIS?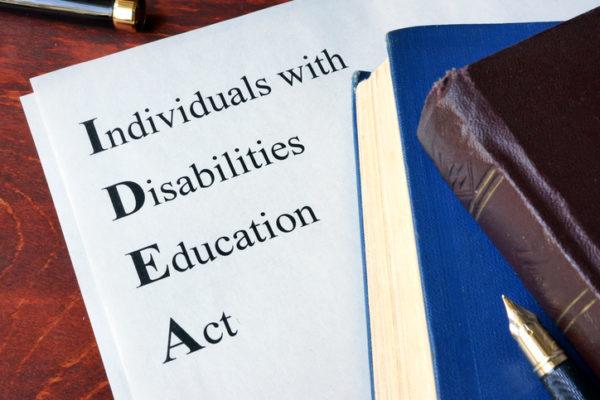 You do. We all do. Federal, state and local governments all contribute to fund K-12 public special education. IDEA was established to provide the bulk of federal funding contribution for special education and governs how states and public agencies provide early intervention, special education, and related services. The states distribute funds to local agencies to be used in accordance with state and federal law, and allocation is based upon the local district's tax structure. The local district budgets vary greatly and are dependent on local revenues resulting, however, in significant disparities.
Unfortunately, Congress historically fails to fully fund IDEA. While they have authorized special education funding equal to 40% of the national average per pupil expenditure (APPE), spending typically ranges between 10-20% per child.
This leaves the burden on the states to make up the difference. IDEA funding is based on FY 1999. This formula was derived from the number of children identified with disabilities in each state in relation to total state population. However, populations within states have increased or decreased, as have the number of children with disabilities within each state yet the base award has not changed. This creates a wide disparity in funding across the US. Additionally, when a state decides to accept federal funds, mandates apply in association with those programs. Despite this funding, many states find it insufficient to cover the local costs of meeting those program's requirements. Consequently, districts are often compelled to tap into their general education funds to meet those requirements.
The number of students with disabilities and chronic health issues are rising across the nation while programs and services are being cut to save money. Currently, all taxpayers are bearing the financial burdens of the local school districts as property taxes help fund special education programs. Although Medicaid helps to offset the gap by covering health-related expenses for students with disabilities, cuts in Medicaid funding are frequently threatened.  Without appropriate education, therapies, and medical services, these children will grow up to be adults who may not reach their full potential. In turn, employability will decrease, and without sustainable jobs, they may not become productive, self-sustaining adults. 1 in 36 children between 3-17 yrs. of age have ASD now; this means in the next 1-15 years, these individuals will become adults. Individuals with ASD have a normal life expectancy, and many will outlive their parents, requiring other family members to take care of them, if willing and able. And if not, tax-payers will be responsible for funding supportive housing and living costs, including health care, for those unable to live and care for themselves.
The prevalence of ASD in the US reportedly increased from 2.24% to 2.76%…indicating 1 in 36 children have autism, up from 1 in 45 in 2014; however, the CDC has not released a statement acknowledging this increase.
This system is unsustainable, and it is spiraling out of control, yet few people are talking about it. More importantly, nobody is asking "What is happening to our children?" In fact, the latest report just released by The National Center for Health Statistics within the US Department of Health and Human Services, does the opposite. Authors of the 2017 report "Estimated Prevalence of Children with Diagnosed Developmental Disabilities in the United States, 2014-2016" point out the prevalence of children aged 3-17 years who had ever been diagnosed with a developmental disability has increased from 5.76% to 6.99%. This increase of 1.23% is STATISTICALLY SIGNIFICANT. The prevalence of autism spectrum disorder in the US reportedly increased from 2.24% to 2.76%, a difference of .52%. According to NCHS, this increase is not statistically significant. While the article failed to disclose the sample size, the fact is, both increases are alarming.
According to the Centers for Disease Control (CDC) "The mission of the National Center for Health Statistics (NCHS) is to provide statistical information that will guide actions and policies to improve the health of the American people. As the Nation's principal health statistics agency, NCHS leads the way with accurate, relevant, and timely data." The first step to making change is acknowledging we have a problem. A .52% rise in ASD indicates I in 36 children have autism, up from 1 in 45 in 2014; however, the CDC has not released a statement acknowledging this increase. The CDC must stop burying its head and work to address this problem first, by admitting we have one, and second, by identifying the causes with trustworthy science so that we may stop this epidemic. Until then, this and many other systems are destined to fail, affecting not only those individuals with special needs and their families, but every citizen in our nation.
REFERENCE
This concludes Part Two: "The Special Ed Epidemic: Burying Our Heads and Crippling Our Economy." Part Three, "What Happens When They Age Out of School?" will explore the exploding financial burdens to taxpayers as the children exit school and looks deeply into the options for individuals who have aged out of IDEA, which only mandates services be provided until age 21. So what happens next?
Sign up for free news and updates from Robert F. Kennedy, Jr. and the World Mercury Project. Your donation will help to support us in our efforts.
Collective Evolution is one of the world's fastest-growing conscious media and education companies providing news and tools to raise collective consciousness. Get inside access to Collective Evolution by becoming a member of CETV.
Stream content 24/7 and enjoy mind-expanding interviews, original shows, documentaries and guided programs.
Click here to start a FREE 7-Day Trial and help conscious media thrive!
CDC Director: 'Masks May Offer More Protection From COVID-19 Than The Vaccine'
In Brief
The Facts:

CDC director Robert Redfield said on Wednesday that wearing a mask might be "more guaranteed" to protect an individual from the coronavirus than a vaccine.

Reflect On:

Why is there so much conflicting information out there? Why is it so difficult to arrive at any concrete truth? How does the politicization of science play a role?
What Happened: Centers For Disease Control (CDC) Director Robert Redfield recently stated that wearing a mask may be "more guaranteed" to protect an individual from the coronavirus than a vaccine. This calls into question the efficacy of the vaccine, which is set to make its way into the public domain at the end of this year, or shortly after that. We thought we'd cover this story to bring up the efficacy of vaccines in general, and the growing vaccine hesitancy that now exists within a number of people, scientists and physicians across the world.
"I'm not gonna comment directly about the president, but I am going to comment as the CDC director that face masks, these face masks, are the most important powerful public health tool we have." – Redfield
Not long ago, many scientists presented facts about vaccines and vaccine safety at the recent Global Health Vaccine Safety summit hosted by the World Health Organization in Geneva, Switzerland. At the conference, Professor Heidi Larson, a Professor of Anthropology and the Risk and Decision Scientist Director at the Vaccine Confidence Project emphasized the issue of growing vaccine hesitancy.
The other thing that's a trend, and an issue, is not just confidence in providers but confidence of health care providers, we have a very wobbly health professional frontline that is starting to question vaccines and the safety of vaccines. That's a huge problem, because to this day any study I've seen… still, the most trusted person on any study I've seen globally is the health care provider…"
Redfield's comments came after President Trump downplayed the effectiveness of wearing mask, and Trump also stated that Covid would probably go away without a vaccine, referring to the concept of 'herd immunity' as practiced in Sweden, but has also been quite outspoken about the fact that a vaccine may arrive by November.
When it comes to the COVID vaccine, multiple clinical trials for COVID-19 vaccines have shown severe reactions within 10 days after taking the vaccine. You can read more about that here.  The US government and Yale University also recently collaborated in a clinical trial to determine the best messaging to persuade Americans to take the COVID-19 vaccine. You can read more about that here.
Are Masks Effective?
Multiple studies have claimed to show definitively  that mask-wearing effectively prevents transmission of the coronavirus, especially recent ones. This seems to be the general consensus and the information that's come from our federal health regulatory agencies. There are also multiple studies calling the efficacy of masks into question. For example, a fairly recent study published in the New England Medical Journal  by a group of Harvard doctors outlines how it's already known that masks provide little to zero benefit when it comes to protection a public setting. According to them,
We know that wearing a mask outside health care facilities offers little, if any, protection from infection. Public health authorities define a significant exposure to Covid-19 as face-to-face contact within 6 feet with a patient with symptomatic Covid-19 that is sustained for at least a few minutes (and some say more than 10 minutes or even 30 minutes). The chance of catching Covid-19 from a passing interaction in a public space is therefore minimal. In many cases, the desire for widespread masking is a reflexive reaction to anxiety over the pandemic.
You can read more about that story here and find other complimenting studies.
When it comes to masks, there are multiple studies on both sides of the coin.
Then we have many experts around the world calling into question everything from masks to lockdown. For example, The Physicians For Informed Consent (PIC) recently published a report titled "Physicians for Informed Consent (PIC) Compares COVID-19 to Previous Seasonal and Pandemic Flu Periods." According to them, the infection/fatality rate of COVID-19 is 0.26%.
They are one of many who have emphasized this point.
More than 500 German doctors & scientists have signed on as representatives of an organization called the "Corona Extra-Parliamentary Inquiry Committee" to investigate what's happening on our planet with regards to COVID-19, and also make similar points. You can read more about that story here.
Again, there are many examples from all over the world from various academics, doctors and scientists in the field.
This is why there is so much confusion surrounding this pandemic, because there is so much conflicting information that opposes what we are hearing from our health authorities. Furthermore, a lot of information that opposes the official narrative has been censored from social media platforms, also raising suspicion among the general public.
How Effective Are Vaccines?
Vaccines have been long claimed to be a miracle, and the most important health intervention for the sake of disease prevention of our time. But as mentioned above, vaccine hesitancy is growing, and it's growing fast.
According to a study published in the journal EbioMedicine,
Over the past two decades several vaccine controversies have emerged in various countries, including France, inducing worries about severe adverse effects and eroding confidence in health authorities, experts, and science. These two dimensions are at the core of the vaccine hesitancy (VH) observed in the general population. These two dimensions are at the core of the vaccine hesitancy (VH) observed in the general population. VH is defined as delay in acceptance of vaccination, or refusal, or even acceptance with doubts about its safety and benefits, with all these behaviors and attitudes varying according to context, vaccine, and personal profile, despite the availability of vaccine services. VH presents a challenge to physicians who must address their patients' concerns about vaccines..
In the United States, the Vaccine Adverse Event Reporting System (VAERS) shows what vaccines have resulted in deaths, injury, permanent disabilities and hospitalizations. The National Childhood Vaccine Injury act has also paid out nearly $4 billion dollars to families of vaccine injured children.
According to a MedAlerts, the cumulative raw count of adverse events from measles, mumps, and rubella vaccines alone was: 93,929 adverse events, 1,810 disabilities, 6,902 hospitalizations, and 463 deaths. What is even more disturbing about these numbers is that VAERS is a voluntary and passive reporting system that has been found to only capture 1% of adverse events.
The measles vaccine has also been plagued with a lack of effectiveness, with constant measles outbreaks in heavily vaccinated population pointing towards a failing vaccine. You can read more about that in-depth and access more science on it here. In 2015, nearly 40 percent of measles cases analyzed in the US were a result of the vaccine.
It's not just the MMR vaccine that shows a lack of effectiveness. For example, a new study published in The Royal Society of Medicine is one of multiple studies over the years that has emerged questioning the efficacy of the HPV vaccine. The researchers conducted an appraisal of published phase 2 and 3 efficacy trials in relation to the prevention of cervical cancer and their analysis showed "the trials themselves generated significant uncertainties undermining claims of efficacy" in the data they used. The researchers emphasized that "it is still uncertain whether human papillomavirus (HPV) vaccination prevents cervical cancer as trials were not designed to detect this outcome, which takes decades to develop."  The researchers point out that the trials used to test the vaccine may have "overestimated" the efficacy of the vaccine.
It's one of multiple studies to call into question the efficacy and safety of the HPV vaccine. It's also been responsible for multiple deaths and permanent disabilities.
Another point to make regarding vaccine injury is that data was collected from June 2006 through October 2009 on 715,000 patients, and 1.4 million doses (of 45 different vaccines) were given to 376,452 individuals. Of these doses, 35,570 possible reactions (2.6 percent of vaccinations) were identified. This is an average of 890 possible events, an average of 1.3 events per clinician, per month. This data was presented at the 2009 AMIA conference. This data comes 2010 HHS pilot study by the Federal Agency for Health Care Research (AHCR) that found that 1 in every 39 vaccines causes injury, a shocking comparison to the claims from the CDC of 1 in every million. You can access that report and read more about it here.
The Takeaway: 
Collective Evolution is one of the world's fastest-growing conscious media and education companies providing news and tools to raise collective consciousness. Get inside access to Collective Evolution by becoming a member of CETV.
Stream content 24/7 and enjoy mind-expanding interviews, original shows, documentaries and guided programs.
Click here to start a FREE 7-Day Trial and help conscious media thrive!
1 Million + People Download Study Showing Heavy Aluminum Deposits In Autistic Brains
In Brief
The Facts:

A landmark paper published in 2018 showing high amounts of aluminum in autistic brains has not been dowloaded more than 1 million times.

Reflect On:

Why are federal health regulatory agencies ignoring the emerging science showing concerns with regards to injected aluminum? Why don't they address the concerns and conduct safety studies?
What Happened: In 2018, Professor of Bioinorganic Chemistry at Keele University, who is considered one of the world's leading experts in aluminum toxicology, published a paper in the Journal of Trace Elements in Medicine & Biology showing very high amounts of aluminum in the brain tissue of people with autism. Exley has examined more than 100 brains, and the aluminum content in these people is some of the highest he has ever seen and raises new questions about the role of aluminum in the etiology of autism. Five people were used in the study, comprising of four males and one female, all between the ages of 14-50. Each of their brains contained what the authors considered unsafe and high amounts of aluminum compared to brain tissues of patients with other diseases where high brain aluminum content is common, like Alzheimer's disease, for example.
It's now been downloaded by more than 1 million people. The photo below was posted recently via his Instagram account.
Here is a summary of the study's main findings:
-All five individuals had at least one brain tissue with a "pathologically significant" level of aluminum, defined as greater than or equal to 3.00 micrograms per gram of dry brain weight (μg/g dry wt). (Dr. Exley and colleagues developed categories to classify aluminum-related pathology after conducting other brain studies, wherein older adults who died healthy had less than 1 μg/g dry wt of brain aluminum.)
-Roughly two-thirds (67%) of all the tissue samples displayed a pathologically significant aluminum content.
-Aluminum levels were particularly high in the male brains, including in a 15-year-old boy with ASD who had the study's single highest brain aluminum measurement (22.11 μg/g dry wt)—many times higher than the pathologically significant threshold and far greater than levels that might be considered as acceptable even for an aged adult.
-Some of the elevated aluminum levels rivaled the very high levels historically reported in victims of dialysis encephalopathy syndrome (a serious iatrogenic disorder resulting from aluminum-containing dialysis solutions).
-In males, most aluminum deposits were inside cells (80/129), whereas aluminum deposits in females were primarily extracellular (15/21). The majority of intracellular aluminum was inside non-neuronal cells (microglia and astrocytes).
-Aluminum was present in both grey matter (88 deposits) and white matter (62 deposits). (The brain's grey matter serves to process information, while the white matter provides connectivity.)
-The researchers also identified aluminum-loaded lymphocytes in the meninges (the layers of protective tissue that surround the brain and spinal cord) and in similar inflammatory cells in the vasculature, furnishing evidence of aluminum's entry into the brain "via immune cells circulating in the blood and lymph" and perhaps explaining how youth with ASD came to acquire such shockingly high levels of brain aluminum.
Following up this paper, Exely recently published recently published a paper titled "The role of aluminum adjuvants in vaccines raises issues that deserve independent, rigorous and honest science." In their publication, they provide evidence for their position that "the safety of aluminium-based vaccine adjuvants, like that of any environmental factor presenting a risk of neurotoxicity and to which the young child is exposed, must be seriously evaluated without further delay, particularly at a time when the CDC is announcing a still increasing prevalence of autism spectrum disorders, of 1 child in 54 in the USA."
In the interview below, Exley answers a lot of questions, but the part that caught my attention was:
We have looked at what happens to the aluminum adjuvant when it's injected and we have shown that certain types of cells come to the injection site and take up the aluminum inside them. You know, these same cells we also see in the brain tissue in autism. So, for the first time we have a link that honestly I had never expected to find between aluminum as an adjuvant in vaccines and that same aluminum potentially could be carried by those same cells across the blood brain barrier into the brain tissue where it could deposit the aluminum and produce a disease, Encephalopathy (brain damage), it could produce the more severe and disabling form of autism. This is a really shocking finding for us.
The interview is quite informative with regards to aluminum toxicology in general, but if you're interested in the quote above, you can fast forward to the twelve minutes and thirty seconds mark.
Why This Is Important: There are many concerns being raised about aluminum in vaccines, and where that aluminum goes when it's injected into the body. Multiple animal studies have now shown that when you inject aluminum, it doesn't exit the body but travels to distant organs and eventually ends up in the brain where it's detectable 1-10 years after injection. When we take in aluminum from our food or whatever however, the body does a great job of getting rid of it.
When you inject aluminum, it goes into a different compartment of your body. It doesn't come into that same mechanism of excretion. So, and of course it can't because that's the whole idea of aluminum adjuvants, aluminum adjuvants are meant to stick around and allow that antigen to be presented over and over and over again persistently, otherwise you wouldn't put an adjuvant in in the first place. It can't be inert, because if it were inert it couldn't do the things it does. It can't be excreted because again it couldn't provide that prolonged exposure of the antigen to your immune system. – Dr Christopher Shaw, University of British Columbia. (source)
Furthermore, federal health regulatory agencies have not appropriately studied the aluminum adjuvants mechanisms of action after injection, it's simply been presumed safe after more than 90 years of use in various vaccines.
It's also important to note that A group of scientists and physicians known as The Physicians For Informed Consent (PIC) have discovered a crucial math error in a FDA paper regarding the safety of aluminum in vaccines.
If you want to access the science and studies about injected aluminum not exiting the body, and more information about aluminum in vaccines in general, you can refer to THIS article, and THIS article I recently published on the subject that goes into more detail and provides more sources, science and exampels. 
The Takeaway: When it comes to vaccine safety, why does mainstream media constantly point fingers and call those who have concerns "anti-vax conspiracy theorists?" Why don't they ever address the science and concerns being raised that paint vaccines in a light that they've never been painted in? What's going on here? Would more rigorous safety testing of our vaccines not be in the best interests of everybody? Who would ever oppose that and why?
Collective Evolution is one of the world's fastest-growing conscious media and education companies providing news and tools to raise collective consciousness. Get inside access to Collective Evolution by becoming a member of CETV.
Stream content 24/7 and enjoy mind-expanding interviews, original shows, documentaries and guided programs.
Click here to start a FREE 7-Day Trial and help conscious media thrive!
CDC Virologist: OP Vaccine Has Created Polio Outbreaks
In Brief
The Facts:

According to Mark Pallansch, a CDC virologist, the oral polio vaccine has created more disease outbreaks than they've stopped. The oral polio vaccine is now responsible for many outbreaks across multiple countries.

Reflect On:

Can these outbreaks caused by the oral polio vaccine really be brought under control by another vaccine used to combat the oral polio vaccine outbreaks? Is that such a good idea or is more caution warranted here?
This article has been updated and corrected. 
What Happened: In 2019 Mark Pallansch, a virologists with the U.S. Centers for Disease Control (CDC) in Atlanta, told sciencemag.org that by using mOPV2 (oral polio vaccine), "we have now created more new emergences of the virus than we have stopped." This is known as "vaccine-derived poliovirus." Yes, you read that correctly, and it's one of multiple examples of vaccines causing disease outbreaks. For example, A study published in 2017 in the Journal of Clinical Microbiology found that "During the measles outbreak in California in 2015, a large number of suspected cases occurred in recent vaccinees. Of the 194 measles sequences obtained in the United States in 2015, 73 were identified as vaccine sequences…" This means 37 percent of the cases analyzed were a result of the vaccine. You can read more about the measles and the MMR vaccine specifically, here.
Why This Is Important: The spread of the virus due to the oral vaccine is plaguing Africa,
The global initiative to eradicate polio is badly stuck, battling the virus on two fronts. New figures show the wild polio virus remains entrenched in Afghanistan and in Pakistan, its other holdout, where cases are surging. In Africa, meanwhile, the vaccine itself is spawning virulent strains. The leaders of the world's biggest public health program are now admitting that success is not just around the corner—and intensively debating how to break the impasse. (source)
Children's Health Defense explains,
The oral polio vaccine (OPV) is in use around the world and constitutes the "workhorse" of global polio eradication efforts due to its low cost and ease of administration. The OPV contains live but weakened polioviruses that match up to wild polioviruses. Vaccine researchers have long known that these OPV-derived viruses can themselves cause polio, particularly when they get "loose in the environment." In settings with poor sanitation and iffy hygiene, the vaccine viruses can easily "find their way into water sources, and onto contaminated hands or foods," where they can then launch a self-perpetuating chain of transmission. Researchers concede that an OPV virus "can very rapidly regain its strength if it starts spreading on its own," acquiring "mutations that make it basically indistinguishable from the wild-type virus." In other words, there is no meaningful difference between a wild and OPV-derived poliovirus "in terms of virulence and in terms of how the virus spreads."
The oral vaccine has been causing outbreaks in multiple countries for a long time, in fact,  it has been responsible for close to 90% of the vaccine-derived polioviruses circulating since the year 2000, but it was only recently when the World Health Organization (WHO) brought more attention to the issue via their website in September of this year.
In fact, between August 2019 and August 2020, there were 400 recorded cases of vaccine-derived polio in more than 20 countries worldwide
The Global Polio Eradication Initiative (GPEI), headed by the Bill & Melinda Gates foundation had scientists actually predict predict that some vaccine-virus-derived outbreaks would indeed occur, but they thought they could handle these outbreaks with another vaccine.
Now,
The frequency with which type 2 vaccine-derived outbreaks are occurring has far exceeded projections—and the rush to administer the new monovalent type 2 vaccine appears to be exacerbating rather than stemming the problem. In an astonishing admission, a CDC virologist has stated that due to the stop-gap use of the new type-2-only vaccine, "We have now created more new emergences of the virus than we have stopped." Another vaccine expert has remarked, "if you just keep trickling in with a little bit of [monovalent] vaccine every time you think you have a problem all you're doing is reseeding [more transmission chains]."

There had been no cases of wild poliovirus on the African continent since September 2016, but by July 2019, the WHO was cautioning that there was a high risk of ongoing type 2 vaccine virus spreading across Africa. Outbreak investigators have been documenting an uptick in circulating vaccine-derived  poliovirus type 2 in both human and environmental samples since mid-2017 (two years after the "switch"), generally obtaining human samples either from children presenting with acute flaccid paralysis (AFP) or from "healthy community contacts." Although the WHO describes polio as just one of AFP's possible causes, African labs have been isolating type 2 vaccine virus in case after case of AFP.

To date, surveillance reports have noted the presence of the vaccine-derived type 2 poliovirus in Angola, Cameroon, Central African Republic, the Democratic Republic of the Congo, Ethiopia, Ghana, Kenya, Mozambique, Niger, Nigeria, and Somalia. In Nigeria, type 2 has spread from the north of the country to Lagos—Nigeria's largest and most densely populated city. In Ghana, soon after investigators found type 2 vaccine viruses in sewage in the capital of Accra, a toddler 400 miles away was diagnosed with vaccine virus paralysis—representing Ghana's "first ever" reported outbreak of type 2 vaccine-derived poliovirus.
And to think in Pakistan they were jailing parents who were refusing to give their children the oral polio vaccine, perhaps they still are?
Something else to consider: According to fact-checker Health Feedback, "Vaccination has been effective in eradicating polio from the vast majority of developing countries, preventing an estimated 16 million cases and 1.5 million deaths worldwide. While vaccine-derived polio cases do occur, they are very rare and can be avoided by improving sanitation and vaccine coverage in vulnerable communities."
They go on to state that
While vaccine-derived polio cases currently exceed wild poliovirus cases, this is only because polio vaccination campaigns have eradicated the wild virus from the vast majority of countries. Only one of the three original strains of wild poliovirus remains. In contrast to the estimated 350,000 children paralyzed by polio in 1988, which is the year when the GPEI launched the vaccination program, the WHO reported only 539 polio cases worldwide in 2019. In the absence of the oral vaccine, the virus could have paralyzed more than 6.5 million children in the past ten years.
You can read more about what they have to say, about polio and the polio vaccine here.
The Takeaway: Why is so much credible information about the safety concerns regarding vaccines never addressed by the mainstream media? Why do they never address and counter the concerns, and why instead do they constantly use ridicule and terms like "anti-vax conspiracy theorists?"  Would more rigorous safety testing of our vaccines not be in the best interests of everybody? Who would ever oppose that and why?
Related CE Article: Scientists Call For Safety Testing of Aluminum Based Vaccine Adjuvants
Collective Evolution is one of the world's fastest-growing conscious media and education companies providing news and tools to raise collective consciousness. Get inside access to Collective Evolution by becoming a member of CETV.
Stream content 24/7 and enjoy mind-expanding interviews, original shows, documentaries and guided programs.
Click here to start a FREE 7-Day Trial and help conscious media thrive!