The Special Ed Epidemic: What Happens When They Age Out of School? Part 3 of 4.
By Sheri A. Marino, MA, CCC-SLP, from WMP Partner: Focus for Health
WMP Note: In this 4-part series, World Mercury Project partner, Focus For Health,  examines the special needs epidemic and its effects on schools, the US economy, life after age 21 and the many theories that point to potential causes of the explosion of chronic disease and disability in our children.
The explosion of special education needs in schools is a result of the significant rise in the prevalence of developmental disabilities, including autism and mental health disorders. With budget cuts forcing schools to eliminate programs and staff, schools are hard-pressed to address the many needs of classified students without having a negative impact on regular education students. These needs can only be met with adequate funding on federal, state and local levels in order for school districts to meet the requirements of Individuals with Disabilities Education Act (IDEA).
If the prevalence of special needs and chronic health issues continues on its current trajectory, this system is sure to burst. And the financial needs of these individuals do not end when they receive a high school diploma or age out of the system at 21.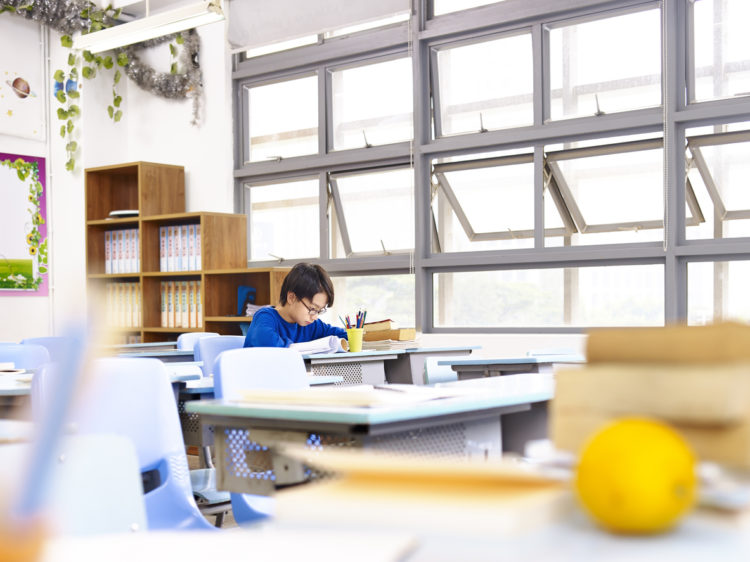 In Part 3, FFH looks deeply into the options for individuals who have aged out of IDEA, which only mandates services be provided until age 21. So what happens next?
Classified students are entitled to transition planning beginning by age 16 (in most states). Transition plans lay the foundation to prepare students for life beyond school, with goals that consider a student's strengths, needs, and interests. For some, it will prepare them for employment and independent living, but for others, this will not be possible. For those young adults needing more support, federal and state-funded programs exist to assist with transportation, supportive employment arrangements, therapy services, and housing.
On paper, it all sounds wonderful. In truth, funding shortages prohibit many from receiving the necessary supports they need, including appropriate housing.  And equally disheartening, people with disabilities are 50% less likely to be employed.
EMPLOYMENT
In May, 2017, The Bureau of Labor Statistics reported only 27% of 25-64 year olds with disabilities, compared to 77% of those without, were employed. Even more disturbing, 70% of those with disabilities were not in the labor force (actively seeking employment) at all, compared to 19% of those without a disability. The data also reflected a generally lower level of employment for persons with disabilities within each level of educational attainment. Over 14 million individuals between 25-64 years of age reported at least one disability in 2015. Who pays for the unemployed? The US government.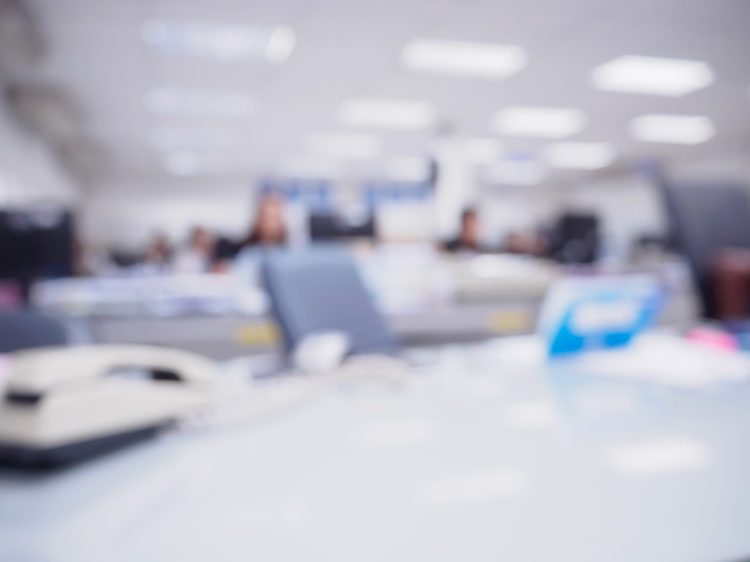 Individuals with disabilities who want to work are entitled to supported employment services to help find and sustain a job. These services are determined by the individual's strengths and deficits and can help with resume writing, interview preparation, and on-site job coaching. Who pays for this? The US government.
In 2012, The Bureau of Labor Statistics showed half of all persons with a disability who were not working reported some type of barrier to employment.  Reported barriers included lack of education or training, lack of transportation, the need for special features at the job, and a person's own disability. Over half of individuals with a disability who were employed reported having some difficulty completing their work duties because of their disability. The National Longitudinal Transition Study (NLTS 2012) released data showing only 58% of young adults ages 20-25 with Autism Spectrum Disorder (ASD) who had been in special education in secondary school had ever worked during their early 20's; 63.9% received Supplemental Security Income (SSI) benefits; and less than 1 in 5 had ever lived independently away from their parents and without supervision.
WHERE HAVE ALL THE BOYS GONE?
The National Academy of Social Insurance data shows in 1982, around 1.9% of working-age men were receiving disability benefits. By 2012, that number had risen to 3.1%. Historically, the workforce as well as college enrollment had been dominated by men. Numerous studies show this gap has closed, in fact, according to data in a Wayward Sons report; women born in 1975 were 17% more likely to attend college and 23% more likely to complete a 4-year degree as compared to their male counterparts.
Perhaps one of the most influential businessmen of all time, Jamie Dimon, CEO, JP Morgan Chase & Co, was recently interviewed by MarketWatch regarding the shortage of men in the workplace today. Referring to The Bureau of Labor Statistics report showing the share of men ages 25-54 considered to be part of the labor force had declined from 97% to 88% in just a half a century, Dimon commented, "That's not demographics, folks. That's a huge number. There's something wrong." According to the Wayward Sons authors "simple shifts in occupational structure are insufficient to explain the puzzle of declining real wages of non-college males in the U.S. during the last three decades. In reality, there is no single, widely accepted explanation for this phenomenon."
What Jamie Dimon and the authors of the Wayward Sons report might not know are the studies showing that autism is nearly 5 times more prevalent in boys than girls. In fact, the recently released data in the National Health Interview Survey shows during 2014–2016, the prevalence of children diagnosed with autism spectrum disorder was higher among boys than girls by 2.38%. Moreover, the NLTS 2012 study showed youth with ASD, when compared to students receiving special education services, were 84% more likely to be male.
Could the millions of men missing from the labor force over the past 50 years also be related to the prevalence of autism increasing from 1 in 10,000 to 1 in 36?
A recent article by World Mercury Project reveals how bioaccumulation of neurotoxic chemicals may disproportionately affect males leading to the neurodevelopmental disorders such as autism, ADHD, obsessive-compulsive and motor tic disorders.  Check it out here: What are Little Boys Made of? Too Many Chemicals! 
HOUSING
Housing options for individuals with developmental disabilities (I/DD) are varied and determined by level of assistance needed, affordability, and availability.
So why is there a national housing crisis for people with disabilities?
Firstly, the affordability gap prohibits many individuals with I/DD from owning or renting a home. In 2016, there were approximately 4.9 million non-institutionalized Americans with disabilities relying on Social Security Income (SSI) averaging $763 per month. With the average rent for a one-bedroom apartment costing $861 per month, people who rely solely on SSI can't afford a home without assistance. According to a 2016 report by The Technical Assistance Collaborative and The Consortium for Citizens with Disabilities, in four states — New Hampshire, New Jersey, Rhode Island, and Vermont — and the District of Columbia, one-bedroom rents exceeded 100% of SSI in every single housing market area. Over 163,000 people with disabilities receiving SSI lived in these areas.
Various rental assistance vouchers are available for eligible persons to limit rental expenses to 30% of his/her income. Who subsidizes the other 70 percent? The US government.
Consequently, when funding shortages or budget cuts decrease the availability of voucher assistance, the individual is placed on a waiting list. Currently, in New Jersey, over 4,500 individuals with special needs are on the Division of Developmental Disabilities' (DDD) housing waiting list.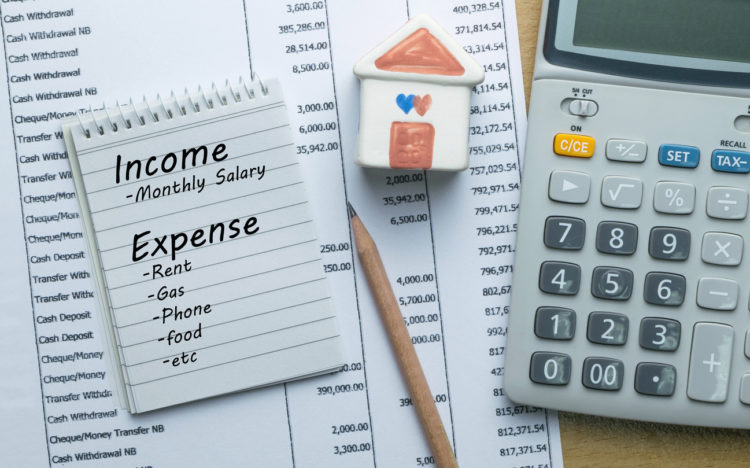 The Division of Developmental Disabilities within the Department of Human Services is the primary agency providing support services allowing individuals with disabilities to strive to find living arrangements that encourage independence and community living. Medicaid, a jointly funded federal and state government social health care program for individuals and families with low income, provides funding through the Medicaid Community Supports Waiver or the Supports Program. These Medicaid waivers provide funding for support services for eligible individuals so they can remain in their family home, live in residential settings such as licensed community residences, live in independent homes, or supervised apartments. However, services are only offered when the resources are available, and to no surprise, most waivers have a waiting list. And, to the dismay of many, this push to enforce community living prohibits housing units being dedicated to those solely with developmental disabilities where individuals with similar needs can live together and receive necessary supports because it is not considered to be inclusive.
"Disability causes and prolongs homelessness. Nearly 16% of the non-institutionalized U.S. population is disabled, yet people with disabilities constitute over 40% of people who are homeless in America." National Health Care for the Homeless Council
According to the ARC for People with Developmental and Intellectual Disabilities, over 850,000 people in the US with I/DD live with an aging caregiver (age 60 and older). Due to the shortage of housing and support services, many adult children with I/DD are at risk of institutionalization or homelessness when their aging parents can no longer care for them. The financial burden of institutionalization at the cost of $187-$2,715 per person per day, and 350,923 homeless individuals also falls upon the US government.
THE TRANSITION CLIFF DIVE
Autism rates are up 23% since 2014, according to the latest statistics published in the National Health Institute Survey. Mental health disorders, autism, and chronic health issues are depleting school budgets nationwide. With IDEA not being fully funded, covering only 16%, of the 40% maximum federal contribution of the state average per pupil expenditure in 2014, states and local school districts are forced to make up the difference. If IDEA was fully funded in 2014, the costs would have amounted to $28.65 billion which is nearly $17 billion more than what the feds actually contributed towards IDEA. With only 36% of youth with ASD having participated in postsecondary education between high school and their early 20's, meaningful and gainful employment is limited. For those unable to work, day programs have waiting lists and housing shortages  are forcing aging parents to care for their adult children.
What will happen when those parents are gone? The lifelong financial burdens of those with disabilities on their families and every citizen in the US, is leading to a definitive public health crisis. It is not a question of "how," but "when."
REFERENCES
This concludes Part Three, "What Happens When They Age Out of School?" Part Two: "The Special Ed Epidemic: Burying Our Heads and Crippling Our Economy" examines the financial burdens, especially the responsibility on school districts to accommodate the ever-growing and expanding nature of the special needs population. Part One, "The Special Ed Epidemic: What is Happening to Our Children?" discusses how public schools, with limited resources, are dealing with an epidemic of children with various special needs and asks why more isn't being done to address the causes for the epidemics.  Part Four will explore the many theories behind the genetic and environmental influences that may be contributing to the rise in childhood chronic illnesses and neurodevelopmental disabilities.
Sign up for free news and updates from Robert F. Kennedy, Jr. and the World Mercury Project. Your donation will help to support us in our efforts.
Due to the pressure of mass censorship, we now have our own censorship-free, and ad-free on demand streaming network!
You can stream conscious media 24/7 and enjoy mind-expanding interviews, original shows, and documentaries and guided programs.
Click here to start a FREE 7-Day Trial and watch 100's of hours of conscious media that you won't see anywhere else.
Spring Has Sprung In Sweden With No Coronavirus Quarantine Or Police Enforced Lockdown
In Brief
The Facts:

Sweden has not enforced a mandatory quarantine or police enforced lock-down, they are still experiencing deaths as well as infections, but have not enforced policies in place.

Reflect On:

Just because many governments have taken an extreme approach to "flattening the curve" does not mean that this is the best approach. Sweden trusts it's citizens to make appropriate decisions for themselves and their families, why don't ours?
While the majority of rest of the world is under a state of quarantine and some places with a police enforced lockdown, the country of Sweden takes an entirely different approach. The Western approach has triggered mass panic, fear and confusion about what is going on and when and if they will ever get to go back to how things were. The Swedish government, on the other hand has a close bond with their citizens and they have developed a sense of trust over the years by treating the adults, as adults who are capable of making informed decisions and taking appropriate measures to keep themselves and their families safe.
Sweden Takes A More Relaxed Approach
Unlike most of their European neighbours, Sweden has not closed non-essential businesses, borders or schools. They also have not banned gatherings containing two or more people. Sweden's response to the global pandemic is being overseen mostly by the country's Public Health Agency, which by the way, is a separate entity from their government. Sweden puts the power in the hands of the people, trusting that they will voluntarily adopt the recommended measures to delay the spread of the virus. They are still encouraging those who are vulnerable to stay at home and practice social distancing, and those who are ill to do the same, but they are not using force, hysteria, fear and panic to do so.
But in view of the evident worsening of the situation, Lena Hallengren, Minister of Social Affairs and Health and Johan Carlson, Director General of the National Institute of Public Health, presented new guidelines and regulations to try to limit the damage caused by the Covid-19 virus.

The most important of these guidelines concerns the number of customers in shops and stores, public transport and the activities of the country's sports clubs.

Johan Carlson said, "Everyone should avoid participating in large social events, such as baptisms, weddings and big parties." (source)
Controversial Measures
Of course, considering the state of the rest of the world, Sweden has attracted a lot of criticism from within the country and outside of it. The leading epidemiologist for the Public Health Agency, Anders Tegnell told CNBC in an interview that although his country was attempting a different strategy to defeat the spread of the virus, their aim was the same, "My view is that basically all European countries are trying to do the same thing — we're trying to slow down the spread as much as possible to keep healthcare and society working … and we have shown some different methods to slow down the spread. Sweden has gone mostly for voluntary measures because that's how we're used to working, and we have a long tradition that it works rather well."
Prime Minister of Sweden, Stefan Lofven has announced that times will be tough and has put the responsibility on the individual Swedes rather than having governments enforce strict measures, saying, "We all, as individuals, have to take responsibility. We can't legislate and ban everything."
Is Sweden In Danger?
It is interesting to note that as of today (April 3rd) there have been only 6,131 cases of Covid19 reported in Sweden, this ranks Sweden as 19th on the worldmeters.info list. So, in comparison to 18 other countries Sweden is actually doing alright with the measures they have put in to place.
Only time will tell if the measures taken by Sweden were appropriate or not. If they are able to manage the problem and still effectively "flatten the curve" it may be upsetting to the all the countries that are currently being asked to stay inside at all costs. A positive aspect to Sweden's approach is that they are not using fear tactics as a means to control their citizens, less fear/stress means stronger immune systems.
Imagine if your government trusted you as a citizen enough to make the best decisions for you and your family based off recommendations instead of enforcing measures to control its citizens. I mean, can we get a little credit here to make appropriate decisions on our own during times like these? Dr. Sucharit Bhakdi, a specialist in microbiology and one of the most cited research scientists in German history shared his thoughts on the measures that are being taken to combat the new coronavirus, he referred to them as "draconian." You can see his statement and read more about that here.
According to 21stcenturywire.com,
Only time will tell what the best response to this year's outbreak turns out to be, but for the moment Sweden's more laissez-faire approach should be heartening to its population. The government entrusting its citizens to observe advice and adjust their behaviours accordingly without the threat of police intervention is something that should be applauded in a free society. It also maintains a higher level of trust going in the other direction, from the public to the government. On a practical level, not employing draconian measures immediately prevents hysteria from taking hold amongst the public and allows for a slower escalation of measures should they be needed.
Trust is an important factor in a democracy where a government rules by consent of the people. Public trust in Sweden is exceptionally high, with citizens having faith that their politicians are acting in the public interest. Their propensity to treat adults like adults is key to that trust remaining."
Final Thoughts
Just because many governments worldwide have enforced these strict measures doesn't necessarily mean that they are the only option we have and they are the only way to effectively stop the spread. There are a lot of points worth pondering when it comes to the approach taken by most of the western world and it's important to always keep asking questions. Absolutely stay home if you're sick or have a compromised immune system, but for those who aren't don't forget to get out in the sunshine, get some fresh air, go for walks in nature and try to mitigate some of the fear and stress you may be feeling.
We are all in this together.
Articles From Collective Evolution That Go Into More Detail About The New Coronavirus.
Due to the pressure of mass censorship, we now have our own censorship-free, and ad-free on demand streaming network!
You can stream conscious media 24/7 and enjoy mind-expanding interviews, original shows, and documentaries and guided programs.
Click here to start a FREE 7-Day Trial and watch 100's of hours of conscious media that you won't see anywhere else.
What Is Humanity Capable Of? This Man Got 152 Million Mangrove Trees Planted In 10 Years
In Brief
The Facts:

Haidar el Ali, who once served as Senegal's Minister of Environment, has led one of the largest reforestation projects the world has ever seen. The program that has successfully planted 152 million mangrove buds in the Casamance Delta, Senegal.

Reflect On:

If one person can do this, why can't the 'global elite' who have access to tremendous resources do more of this type of thing? What's really on?
Haidar el Ali, who once served as Senegal's Minister of Environment, led a program that has successfully planted 152 million mangrove buds in the Casamance Delta of souther Senegal over the past decade. This represents one of the largest reforestation projects the world has ever seen.  He's been planting since 2009, and the success of the project truly goes to show what the human race is capable of, let alone one person.
As most of you reading this know, forests are one of the most exploited habitats on our planet, and a number of industries are responsible for their rapid destruction. Animal agriculture, alone, for example, makes up the large majority of amazon deforestation. It's linked to 75 percent of historic deforestation in the Brazilian Amazon rainforest. Nearly a third of biodiversity loss to date has been linked to animal agriculture. According to some estimates,  27 per cent – more than a quarter – of the Amazon biome will be without trees by 2030 if the current rate of deforestation continues. (source)
To truly begin exploring how new ideas can be implemented practically, watch the following video we recently put out: Regenerate: beyond The CO2 Narrative
Deforestation is a tragedy that plagues our world, and it's something that can be solved as we have the potential as one human race to initiate large scale tree planting and reforestation, and this example from Senegal is a great example of that.
In a video interview with BBC, Haidar described how the original mangrove forest in Southern Senegal was disrupted in the 80s and 90s as the nation began to build roads which diverted or ended the flow of rivers. "At the time there were no environmental impact studies, of course." After this he described lumbermen who clear-cut the mangroves, and then goes on to explain that the salt from sea water ended up coming in as a result and poisoning nearby rice fields. This really got peoples attention to the point where they began thinking about replacing what had been lost.
The truth is, the human race has a tremendous amount of potential. All we hear from politicians and mainstream media seems to be nothing but talk, without the implementation of actual solutions. They've been doing this for years, yet you have people like Ali out there who are actually getting things done without access to the resources that the world's elite have access to. If one man can do something as tremendous as this, imagine if the most wealthiest people in the world came together, pooled their resources and started something similar? It seems that ideas are always given, and conferences are always held and initiatives are always started, but nothing ever seems to get done when it comes to the political sphere. Countries agree to enter into certain accords that really do nothing for the planet, and crisis' like climate change and pandemics, for example, always seem to be used for the elite to somehow profit off of them.
It's time to ask the question, do our 'leaders' really have the intention to change our world for the better? Are our global organizations and politicians put in place to tackle these issues really making planet Earth a priority?
It's hard to imagine that we couldn't change this planet and clean it up in the blink of an eye if it actually were a priority.
If we can shut down the planet for months due to an outbreak, why can't we do the same to make sure everybody is fed? Why can't we do the same to spark a massive global reforestation campaign? Why are there so many barriers and obstacles to implementing solutions that can help change our world? The solutions are abundant and available, so one should ask themselves, if the solutions to our problems aren't the issue, what is? Something to think about…
Due to the pressure of mass censorship, we now have our own censorship-free, and ad-free on demand streaming network!
You can stream conscious media 24/7 and enjoy mind-expanding interviews, original shows, and documentaries and guided programs.
Click here to start a FREE 7-Day Trial and watch 100's of hours of conscious media that you won't see anywhere else.
White House: Out of 327 Million Americans – Coronavirus May Kill Up To 200,000
In Brief
The Facts:

In the latest White House press conference regarding the novel coronavirus, President Trump and his team predicted that, with the current data available, between 100,000 and 200,000 may die from Coronavirus.

Reflect On:

Are we doing the right thing here? How accurate is the date, do we have enough data? Why haven't we taken these measures before for previous outbreaks and already existing coronaviruses that infect millions of people every single year?
In one of Donald Trump's latest press conferences, it was suggested that up to 200,000 American citizens will die from the new coronavirus. The briefing included projections between 100,000 and 200,000, as a possible best-case scenario, and indicated that they are working hard and that they can end up with a number below one hundred thousand if everything goes well. You may be thinking that one hundred thousand and two hundred thousand deaths out of three hundred and twenty seven million Americans is nothing, and in a sense, compared to other viruses and diseases that are circulating out there, you're right. The difference with the coronavirus, however, is that the deaths are accumulating in such a short period of time.
That being said, the world, as well as America, has been through major pandemics before, with the last one receiving major media attention being the swine flu. This particular strain of the flu virus infected 1.4 billion people around the world, and in one year took approximately 60,000 American lives. The flu alone is responsible for up to 70,000 deaths every single year in America alone. In fact, a large portion of this with a flu virus, prior to the new coronavirus, already have some sort of coronavirus infection within them. (source)
Some doctors and scientists around the world are raising red flags and calling into question the measures that are being taken as a result of the new coronavirus. Claiming that there is unnecessary panic and hysteria going on. For example, Dr. Martin Dubravec, an allergist-immunologist, wrote an article for the  Association of American Physicians and Surgeons published on March 29th, in it he states the following in an attempt to provide people with perspective.
Of all the deaths reported in the United States as of today, only 2 have been in patients under 18 years of age.  Currently, our death rate (deaths/confirmed cases) has been as high as 2.3% and as low as 1.1% over the past 2 weeks.  The President's COVID-19 Taskforce estimated that as many at 1/1000 New Yorkers may have the virus.  If this were projected to the entire United States (population 328,239,523), then the total number of COVID-19 would be approximately 328, 239 and deaths from COVID-19 (1.8% death rate) at 5,909.  Even if this ends up being wrong by 1,000 percent, the death rate would still be 59,000, i.e., within range of the estimates for influenza deaths.  You can look at it in another way.  98% of people who get COVID-19 fully recover!

As of today (March 29, 2020) there are 123,828 confirmed cases and 2229 deaths (1.8% death rate) from COVID-19 in the United States.  Compare that with the influenza estimates so far this year:  29,000 deaths!  And the flu season is not yet over, with the CDC estimating as many as 59,000 will die of influenza by May of this year.

The CDC estimates a death rate of 7.4% for influenza like illnesses and pneumonia this year.  This death rate is similar to previous years.  Who in the media is discussing this? (source)
Coronaviruses have been in existence for a number of years, they infect tens of millions of people every single year worldwide and also contribute to their deaths. It appears that the novel coronavirus will be no different, but I don't have a crystal ball.
 paper recently published in The International Journal of Antimicrobial Agents titled "SARS-CoV-2: fear versus data" claims that the problem of SARS-CoV-2 is probably being overestimated. (source)
Contradictory Reporting?
In the recent White House briefing where the president provided the White House's estimates, Dr. Deborah Leah Birx, an American physician and diplomat who specializes in HIV/AIDS immunology, vaccine research, and global health who is currently serving as the Coronavirus Response Coordinator for the White House Coronavirus Task Force, stated that there is not a shortage of ventilators in New York City, as claimed by multiple mainstream media outlets, like CNN. This is also confusing, to see these comments in a White House Press conference directly contradict what mainstream media outlets are reporting.  Not to say hospitals are not overwhelmed right now, but mainstream media also using hospital footage from Italy and claiming it's from New York further contributed to the distrust people have of mainstream media.
Dr. Sucharit Bhakdi, a specialist in microbiology and one of the most cited research scientists in German history recently shared his thoughts on the measures that are being taken to combat the new coronavirus. Bhakdi created a YouTube channel on March 18th, and has since posted four videos that have received more than one million views, total, in a very short span of time. Based on his reasoning, the current measures being put in by global governments are unnecessary and "draconian." You can watch his last video, which was in the form of a letter written to the German Chancellor, here.  If you can't understand German, be sure to turn on the English subtitles.
Implementation of the current draconian measures that are so extremely restrict fundamental rights can only be justified if there is reason to fear that a truly, exceptionally dangerous virus is threatening us. Do any scientifically sound data exist to support this contention for COVID-19? I assert that the answer is simply, no.
Dr. Wolfgang Wodargm, a well known pulmonologist sharing his thoughts on the new coronavirus. In it, he questions the current lockdown measures being taken by governments worldwide. You can watch that video and read more about it here.  Again, if you can't understand German, be sure to turn on the English subtitles.
These sentiments also echo those of three Stanford professors of medicine who recently shared their expert opinion that extraordinary claims require extraordinary data. You can read more about that specifically, here.
Will Donald Trump and his staff be correct? Will the death toll in the United States be no higher than 200,000. We have yet to see. It should be noted that models are always very inaccurate, and new data is constantly coming in that are changing the projections.
For the most part, it seems that the measures we are taken and have may not be warranted, but is it better to be safe than sorry, or is something else going on here? Just simply suggesting that something else could be taking place will have 'fact-checkers' all over one's platform, censoring it and also flagging it as 'false news.'
According to Dr. Ron Paul. people should ask themselves whether the actual danger of the disease massively exaggerated by those who seek to profit – financially or politically – from the ensuing panic. He was flagged by fact-checkers for simply sharing his opinion.
Beyond Fear
Nonetheless, we have provided many tools to not only move beyond fear, but to increase your immune system with food, breathwork and quality supplements. We have also put out some of our latest content o help people shift conversations away from a far narrative and into one where we can question our reality and how we can effectively change it. See the links below for details.
How To Take Vitamin C Orally. It MAY Help Protect Against Viruses
How We Can Regenerate Our Environment & Planet (Documentary)
Enjoy This Free Conscious Breathing Course To Bring Peace & Heightened Immunity
Foods That Weaken Your Immune System
Join Our Telegram Channel For Updates
Due to the pressure of mass censorship, we now have our own censorship-free, and ad-free on demand streaming network!
You can stream conscious media 24/7 and enjoy mind-expanding interviews, original shows, and documentaries and guided programs.
Click here to start a FREE 7-Day Trial and watch 100's of hours of conscious media that you won't see anywhere else.