The Special Ed Epidemic: What Happens When They Age Out of School? Part 3 of 4.
By Sheri A. Marino, MA, CCC-SLP, from WMP Partner: Focus for Health
WMP Note: In this 4-part series, World Mercury Project partner, Focus For Health,  examines the special needs epidemic and its effects on schools, the US economy, life after age 21 and the many theories that point to potential causes of the explosion of chronic disease and disability in our children.
The explosion of special education needs in schools is a result of the significant rise in the prevalence of developmental disabilities, including autism and mental health disorders. With budget cuts forcing schools to eliminate programs and staff, schools are hard-pressed to address the many needs of classified students without having a negative impact on regular education students. These needs can only be met with adequate funding on federal, state and local levels in order for school districts to meet the requirements of Individuals with Disabilities Education Act (IDEA).
If the prevalence of special needs and chronic health issues continues on its current trajectory, this system is sure to burst. And the financial needs of these individuals do not end when they receive a high school diploma or age out of the system at 21.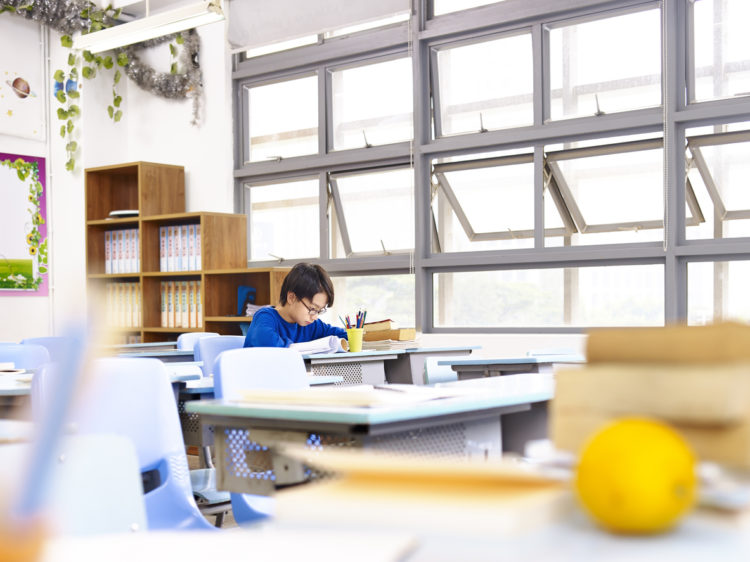 In Part 3, FFH looks deeply into the options for individuals who have aged out of IDEA, which only mandates services be provided until age 21. So what happens next?
Classified students are entitled to transition planning beginning by age 16 (in most states). Transition plans lay the foundation to prepare students for life beyond school, with goals that consider a student's strengths, needs, and interests. For some, it will prepare them for employment and independent living, but for others, this will not be possible. For those young adults needing more support, federal and state-funded programs exist to assist with transportation, supportive employment arrangements, therapy services, and housing.
On paper, it all sounds wonderful. In truth, funding shortages prohibit many from receiving the necessary supports they need, including appropriate housing.  And equally disheartening, people with disabilities are 50% less likely to be employed.
EMPLOYMENT
In May, 2017, The Bureau of Labor Statistics reported only 27% of 25-64 year olds with disabilities, compared to 77% of those without, were employed. Even more disturbing, 70% of those with disabilities were not in the labor force (actively seeking employment) at all, compared to 19% of those without a disability. The data also reflected a generally lower level of employment for persons with disabilities within each level of educational attainment. Over 14 million individuals between 25-64 years of age reported at least one disability in 2015. Who pays for the unemployed? The US government.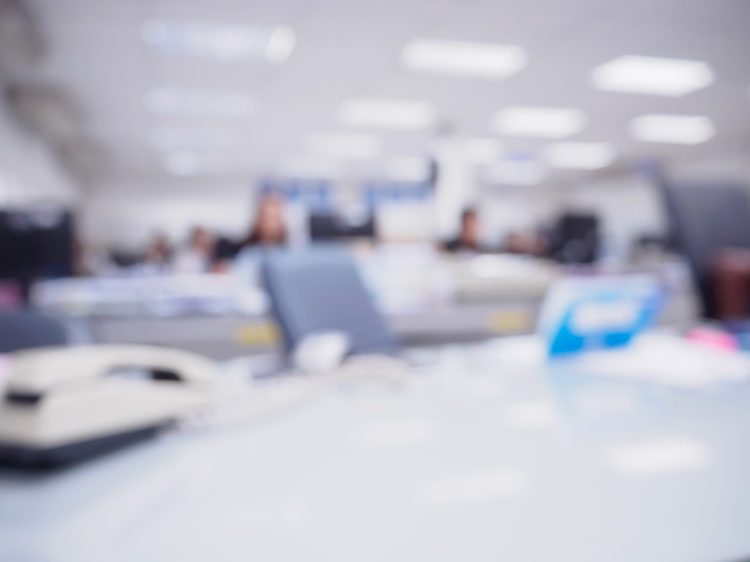 Individuals with disabilities who want to work are entitled to supported employment services to help find and sustain a job. These services are determined by the individual's strengths and deficits and can help with resume writing, interview preparation, and on-site job coaching. Who pays for this? The US government.
In 2012, The Bureau of Labor Statistics showed half of all persons with a disability who were not working reported some type of barrier to employment.  Reported barriers included lack of education or training, lack of transportation, the need for special features at the job, and a person's own disability. Over half of individuals with a disability who were employed reported having some difficulty completing their work duties because of their disability. The National Longitudinal Transition Study (NLTS 2012) released data showing only 58% of young adults ages 20-25 with Autism Spectrum Disorder (ASD) who had been in special education in secondary school had ever worked during their early 20's; 63.9% received Supplemental Security Income (SSI) benefits; and less than 1 in 5 had ever lived independently away from their parents and without supervision.
WHERE HAVE ALL THE BOYS GONE?
The National Academy of Social Insurance data shows in 1982, around 1.9% of working-age men were receiving disability benefits. By 2012, that number had risen to 3.1%. Historically, the workforce as well as college enrollment had been dominated by men. Numerous studies show this gap has closed, in fact, according to data in a Wayward Sons report; women born in 1975 were 17% more likely to attend college and 23% more likely to complete a 4-year degree as compared to their male counterparts.
Perhaps one of the most influential businessmen of all time, Jamie Dimon, CEO, JP Morgan Chase & Co, was recently interviewed by MarketWatch regarding the shortage of men in the workplace today. Referring to The Bureau of Labor Statistics report showing the share of men ages 25-54 considered to be part of the labor force had declined from 97% to 88% in just a half a century, Dimon commented, "That's not demographics, folks. That's a huge number. There's something wrong." According to the Wayward Sons authors "simple shifts in occupational structure are insufficient to explain the puzzle of declining real wages of non-college males in the U.S. during the last three decades. In reality, there is no single, widely accepted explanation for this phenomenon."
What Jamie Dimon and the authors of the Wayward Sons report might not know are the studies showing that autism is nearly 5 times more prevalent in boys than girls. In fact, the recently released data in the National Health Interview Survey shows during 2014–2016, the prevalence of children diagnosed with autism spectrum disorder was higher among boys than girls by 2.38%. Moreover, the NLTS 2012 study showed youth with ASD, when compared to students receiving special education services, were 84% more likely to be male.
Could the millions of men missing from the labor force over the past 50 years also be related to the prevalence of autism increasing from 1 in 10,000 to 1 in 36?
A recent article by World Mercury Project reveals how bioaccumulation of neurotoxic chemicals may disproportionately affect males leading to the neurodevelopmental disorders such as autism, ADHD, obsessive-compulsive and motor tic disorders.  Check it out here: What are Little Boys Made of? Too Many Chemicals! 
HOUSING
Housing options for individuals with developmental disabilities (I/DD) are varied and determined by level of assistance needed, affordability, and availability.
So why is there a national housing crisis for people with disabilities?
Firstly, the affordability gap prohibits many individuals with I/DD from owning or renting a home. In 2016, there were approximately 4.9 million non-institutionalized Americans with disabilities relying on Social Security Income (SSI) averaging $763 per month. With the average rent for a one-bedroom apartment costing $861 per month, people who rely solely on SSI can't afford a home without assistance. According to a 2016 report by The Technical Assistance Collaborative and The Consortium for Citizens with Disabilities, in four states — New Hampshire, New Jersey, Rhode Island, and Vermont — and the District of Columbia, one-bedroom rents exceeded 100% of SSI in every single housing market area. Over 163,000 people with disabilities receiving SSI lived in these areas.
Various rental assistance vouchers are available for eligible persons to limit rental expenses to 30% of his/her income. Who subsidizes the other 70 percent? The US government.
Consequently, when funding shortages or budget cuts decrease the availability of voucher assistance, the individual is placed on a waiting list. Currently, in New Jersey, over 4,500 individuals with special needs are on the Division of Developmental Disabilities' (DDD) housing waiting list.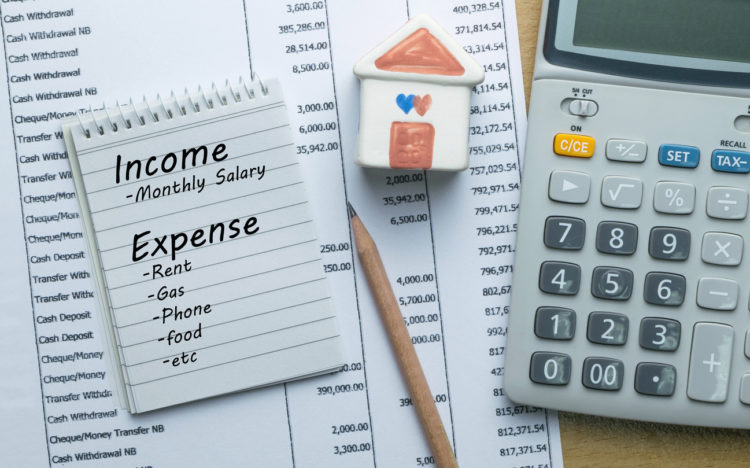 The Division of Developmental Disabilities within the Department of Human Services is the primary agency providing support services allowing individuals with disabilities to strive to find living arrangements that encourage independence and community living. Medicaid, a jointly funded federal and state government social health care program for individuals and families with low income, provides funding through the Medicaid Community Supports Waiver or the Supports Program. These Medicaid waivers provide funding for support services for eligible individuals so they can remain in their family home, live in residential settings such as licensed community residences, live in independent homes, or supervised apartments. However, services are only offered when the resources are available, and to no surprise, most waivers have a waiting list. And, to the dismay of many, this push to enforce community living prohibits housing units being dedicated to those solely with developmental disabilities where individuals with similar needs can live together and receive necessary supports because it is not considered to be inclusive.
"Disability causes and prolongs homelessness. Nearly 16% of the non-institutionalized U.S. population is disabled, yet people with disabilities constitute over 40% of people who are homeless in America." National Health Care for the Homeless Council
According to the ARC for People with Developmental and Intellectual Disabilities, over 850,000 people in the US with I/DD live with an aging caregiver (age 60 and older). Due to the shortage of housing and support services, many adult children with I/DD are at risk of institutionalization or homelessness when their aging parents can no longer care for them. The financial burden of institutionalization at the cost of $187-$2,715 per person per day, and 350,923 homeless individuals also falls upon the US government.
THE TRANSITION CLIFF DIVE
Autism rates are up 23% since 2014, according to the latest statistics published in the National Health Institute Survey. Mental health disorders, autism, and chronic health issues are depleting school budgets nationwide. With IDEA not being fully funded, covering only 16%, of the 40% maximum federal contribution of the state average per pupil expenditure in 2014, states and local school districts are forced to make up the difference. If IDEA was fully funded in 2014, the costs would have amounted to $28.65 billion which is nearly $17 billion more than what the feds actually contributed towards IDEA. With only 36% of youth with ASD having participated in postsecondary education between high school and their early 20's, meaningful and gainful employment is limited. For those unable to work, day programs have waiting lists and housing shortages  are forcing aging parents to care for their adult children.
What will happen when those parents are gone? The lifelong financial burdens of those with disabilities on their families and every citizen in the US, is leading to a definitive public health crisis. It is not a question of "how," but "when."
REFERENCES
This concludes Part Three, "What Happens When They Age Out of School?" Part Two: "The Special Ed Epidemic: Burying Our Heads and Crippling Our Economy" examines the financial burdens, especially the responsibility on school districts to accommodate the ever-growing and expanding nature of the special needs population. Part One, "The Special Ed Epidemic: What is Happening to Our Children?" discusses how public schools, with limited resources, are dealing with an epidemic of children with various special needs and asks why more isn't being done to address the causes for the epidemics.  Part Four will explore the many theories behind the genetic and environmental influences that may be contributing to the rise in childhood chronic illnesses and neurodevelopmental disabilities.
Sign up for free news and updates from Robert F. Kennedy, Jr. and the World Mercury Project. Your donation will help to support us in our efforts.
The demand for Collective Evolution's content is bigger than ever, except ad agencies and social media keep cutting our revenues. This is making it hard for us to continue.
In order to stay truly independent, we need your help. We are not going to put up paywalls on this website, as we want to get our info out far and wide. For as little as $3 a month, you can help keep CE alive!
"Existence of Extraterrestrial Space Vehicles OF Enormous Size & Power Is a Fact" – Ex NASA Scientist
In Brief
The Facts:

Ex NASA and Lockheed scientist (Ames Research Centre) Norman Bergrun writes a number of startling facts in his book titled "Ringmakers of Saturn." One of them is the reality of humongous sized extraterrestrial vehicles near Saturn.

Reflect On:

Hundreds, if not thousands of credible testimony is available suggesting that we are not alone, and that some of these 'UFOs' are indeed piloted by extraterrestrial beings. What are the implications of this?
When it comes to credible sources for the existence of UFOs, there is no shortage. The evidence for the existence of UFOs is overwhelming to say the least, whether it's credible witness testimonies from thousands of high-ranking military personnel, academicians, scientists, astronauts, and politicians, or the millions of pages of UFO files published by dozens of governments, or platforms like Tom Delong's To The Stars that has former high-ranking intelligence agency officials on their team. UFO disclosure within the mainstream world is occurring in many different ways.
That being said, it's always been occurring, and it's a sad reality that mainstream media and establishment mouthpieces like CNN and the New York Times have to give attention to something in order for it to gain credibility. Mainstream media has always been used as a tool to program the minds of the masses and influence their perception for ulterior motives, typically to best suit their owners' interests. A great example would be the 'the war on terror.' Now, authoritative figures (like the government) are actively censoring information, deeming certain outlets that address controversial issues as 'fake news' simply because it threatens corporate, political, and elitist agendas. Even mainstream media journalists themselves have been 'blowing the whistle' that these outlets are completely run by intelligence agencies, government agencies and powerful corporations. Are you really that surprised? There are also declassified documents showing the influence intelligence agencies have over not just mainstream media, but academia as well. You can access those documents and read more about it here, as well as here.
Why is the above paragraph relevant to the topic of UFOs? Because this field has a long history of infiltration and disinformation. Given mainstream media's track record of spreading misinformation and hiding the truth, it's not easy to trust anything that comes from these sources, including any information that comes out regarding UFOs. That being said, mainstream UFO disclosure so far seems to involve no deception, as they simply continue to push the fact that these objects are real and have steered away, so far, from any type of false interpretation.
UFOs are no longer taboo, but the extraterrestrial hypothesis as a possible explanation for the their existence still seems to be. Prior to all of the official witness testimonies, electrooptical data, video footage, and pictures being released proving the existence of UFOs, claiming the existence of these crafts was also taboo.
When it comes to the idea that some of these crafts are extraterrestrial in origin, there is no shortage of verified credible sources. One of them is Dr. Bergrun, who had a long career with Ames Research Laboratory, NACA (National Advisory Committee for Aeronautics), Lockheed Missiles and Space Company, and NASA.
In his book, Ringmakers of Saturn, he states multiple times that extraterrestrial vehicles 100% exist. On page 89, for example, he states:
Existence of extraterrestrial space vehicles of enormous size and power is a fact, the significance of which is difficult to grasp, let alone assess. Departing now from the tedious fact-development process, this chapter stands back and takes a philosophical look at the findings.
In his book, Norman provides pictures taken from Voyager 1 and 2 flybys of Saturn to illustrate this.
Luminous sources at Saturn have been observed, notably by Herschel, Knight and Ainslie. In one instance, a fiery source moved suddenly away from the A-ring outer edge. In another unrelated instance a bright, elongated source pursuing a straight-line course entered the A-ring outer edge. After these dramatic events, luminous sources did not become a specific subject of inquiry as might be expected – that is, until this analysis many years later.
Another great quote from the book found on page 49 is:
Evidence is 100 percent positive that propulsive vehicles generate the inner and outer Enke A rings of Saturn. Presence of these units is made fortuitously clear in Plates 5 through 8.
The picture below is from the book. You can see the size of the vehicles, and they are all approximately the same size as planet Earth, although some are larger. Quite mind-altering, isn't it?
The pictures NASA got back from the Voyager mission to Saturn in 1980 were apparently so mind-altering that they locked them up–at least that's what retired U.S. Army Command Sergeant Major Bob Dean said in this lecture. He also showed numerous photographs from the Apollo missions that were never released to the public. You can view some of those photographs here.
Dean was a good friend of Bergrun, and mentioned that Norman had to go through some trouble to get his book published. Below you will see another picture of a 'luminous source' provided in Bergrun's book from the Voyager missions, hovering just outside one of Saturns rings. I circled it in red. This one is also approximately the size of our planet. According to Bergrun, there are several large crafts "proliferating" out around Saturn and its moons.
Extraterrestrial Beings
Norman published this book in 1986, and more than two decades later he gave a rare interview  with Project Camelot's Kerry Cassidy. In that interview he spoke of stories and pictures he'd seen about UFOs, and how these pictures are highly classified. Not only in his book does he show 'luminous' sources within our atmosphere, but he speaks of flying saucers being photographed within Earth's atmosphere as well.
When Kerry asked him directly about extraterrestrial beings, he stated:
"If you want to know about people, kind of thing, there is the ship that picked up the Voyager Capsule at Alameda Naval Shipyard. And they have a picture there of, I think it's the Apollo flight that Buz and Niel were on, but anyway, there's one image there that shows Black People getting off."
He described them as very tall, stating that "7 feet would be a conservative estimate."
You can listen to and watch that full interview HERE.
I'd like to leave you with this clip from the THRIVE documentary, it's one of my favourites and I've shared it in several of my articles for many years, so I apologize if you've already come across it.
The Takeaway
The implications of this information are huge, and perhaps that's why they've been hidden from humanity. But are they really hidden? The truth is indeed out there for those who look. That being said, the implications of this type of disclosure also threaten various industries. What if governments get their hands on UFO technology? What discoveries and developments could come from that? What about the energy industry? This topic relates to every aspect of the human experience, and I believe it's simply one stage in the progression of humanity that we have to and will eventually go through, inevitably becoming a spacefaring race ourselves. We are still in our infancy as a race, and throughout history there have always been paradigm-shifting realizations and events.
At the same time, I believe humanity is living in a very special time, a prophesied time and a very spiritual time, and I believe the extraterrestrial presence has something to do with that, in some way, shape or form. That's not to say this is an entirely benevolent phenomenon, but that's another discussion.
The demand for Collective Evolution's content is bigger than ever, except ad agencies and social media keep cutting our revenues. This is making it hard for us to continue.
In order to stay truly independent, we need your help. We are not going to put up paywalls on this website, as we want to get our info out far and wide. For as little as $3 a month, you can help keep CE alive!
Before Roswell: The 1941 Cape Girardeau, Missouri UFO Crash With Extraterrestrial Bodies
In Brief
The Facts:

In 1941, a supposed crash occurred of an extraterrestrial vehicle. It's one of many that's happened and have been researched and verified by prominent UFO researchers.

Reflect On:

If there have been crashed craft and bodies recovered, how much has our government, or the clandestine group in charge of these subjects discovered? Why don't they tell humanity?
Roswell New Mexico is known for the famous alleged 'crash' that happened there in 1947. But if you're not a UFO researcher, you probably wouldn't know that alleged crashes of unidentified objects with alien bodies found inside of them have occurred dozens of times, not just at Roswell. Why Roswell became the focus of attention for this type of phenomenon, who knows, but perhaps it was the big media hype surrounding the crashed craft at that site with bodies recovered.
The idea that alien bodies were recovered as well as a crashed craft not only came from media outlets at that time, but from what are considered to be very credible sources within the military like Colonel Philip Corso, author of the book The Day After Roswell, and Dr. Edgar Mitchell, the sixth man to walk on the moon during Apollo 14.
Not only do we have credible witness testimonies for this type of thing, but we have an abundance of declassified documentation and current modern day mainstream disclosure of 'UFO technology' as well. For example, Steve Justice, the recently retired Director of Advanced Systems at Lockheed Skunkworks, who signed on board with the modern day mainstream UFO disclosure initiative To The Stars Academy,  has stated publicly that it would be an understatement to call the technologies he's been around, worked with, and seen, "revolutionary." It states that right on their website.
He also stated, while discussing the concept for the craft that To The Stars plans to build, the following:
"This is a concept for an international point-to-point transportation craft that will erase the current travel limits of distance and time. It mimics the capabilities observed in unidentified aerial phenomenon by employing a driver system that alters space-time metric. We have glimpses of how the physics of this works, but we need to harvest technologies from the Science Division to 'realize' the capability." (source)
What he is saying here is that we have these technologies, the quote "harvest them from the Science Division" gives that away.
This gives credibility to the statements made by one of his predecessors, Ben Rich, who was the second director of Lockheed Skunkwork's from 1975-1991. He's been called the Father of Stealth, having overseen the development of the stealth fighter, the F-117A Nighthawk. With regards to UFO technology, he stated:
"We already have the means to travel among the stars, but these technologies are locked up in black projects, and it would take an act of God to ever get them out to benefit humanity. Anything you can imagine, we already know how to do it." (source)
As far as documentation, the amount of electrooptical data and files indicating various military encounters with UFOs is outstanding. (See some examples here).  We also have evidence that governments are and were desperate to reverse engineer this technology, and given the above statements, they already have.
Dr. David Clarke is an investigative journalist, reader and lecturer at Sheffield Hallam University in England. He was also the curator for The National Archives UFO project from 2008-2013, and regularly comments in national and international media on UFOs. He uncovered documents showing how the Royal Air Force expressed great interest in finding UFOs to help come up with new and innovative ways to overcome their enemies during the Cold War . You can read more about that here.
Dr. Clark told The Daily Mail,
Even though they have been partly censored they can't conceal the fact the UK military were interested in capturing UFO technology or what they coyly refer to as 'novel weapon technology'… And the files reveal they were desperate to capture this technology – wherever it came from – before the Russians or the Chinese got hold of it first… Although this was 1997, Russia was still regarded as an undefeated enemy with a weapons programme regarded as a threat to the West.
This type of lore dates back to the 1950's. Here's an interesting piece found within the CIA's electronic reading room:
"A German newspaper recently published an interview with George Klein, famous German engineer and aircraft expert, describing the experimental construction of 'flying saucers' carried out by him from 1941 to 1945." (source)
 The 1941 Cape Girardeau, Missouri UFO Crash
This story began when a woman by the name of Charlotte Mann apparently received a deathbed confession from her grandmother regarding her husband, Reverend William Huffman, who was the local minister in the area. When the craft crashed, Huffman was apparently called by the local sheriff to come and assist in delivering some sort of last rights at a plane crash, at least that's what he was under the impression he was going to do. When he arrived at the scene, he allegedly realized that it was not a plane, but rather a flying saucer. A classic silver craft, looking like a round disk that had started a fire, and there were multiple dead bodies on the scene, which appeared to be extraterrestrial.
Leonard Stringfield, a UFO researcher (1920–1994) looked heavily into this case. According to him, via his book about Crash Retrievals:
"'Police officers, plainclothes men and military officers were already at the scene sifting through the wreckage,' Mann said. Laid to one side of the scene were 'three bodies, not human,' she recounted. 'It was hard for him to tell if they had on suits or if it was their skin, but they were covered head to foot in what looked like wrinkled aluminum foil,' Mann said. 'He could see no hair on their bodies and they had no ears. They were small framed like a child, about 4 feet tall, but had larger heads and longer arms.' Their faces had 'large, oval-shaped eyes, no noses, just holes and no lips, just small slits for mouths,' Mann said. Huffman was told by one of the military officers at the scene not to tell anyone what he had witnessed for security reasons, Mann told Stringfield. Huffman told his wife, Floy, and their two Sons what he had seen when he returned home from the crash site but never spoke of it again, said Mann."
Stringfield was Director of Civilian Research, Interplanetary Flying Objects (CRIFO), and published a monthly newsletter, ORBIT. In 1957, he became the Public Relations Adviser for the civilian UFO group, National Investigations Committee On Aerial Phenomena (NICAP) under the direction of Major Donald Keyhoe (Marines), a friend of his since 1953. From 1967 to 1969, Stringfield served as an "Early Warning Coordinator" for the Condon Committee. During the 1970s, he wrote a number of books about alleged recoveries of alien spaceships and alien bodies.
NICAP was a UFO research group mostly active in the United States from the 1950s to the 1980s. You can learn more about them and their history here.
In 1978, Stringfield served as UFO research adviser to Grenada Prime Minister Sir Eric Gairy. This is interesting because WikiLeaks posted more than half a million U.S. State Department diplomatic documents from 1978 detailing America's interactions with countries around the world, including Grenada Prime Minister Eric Gairy's efforts to organize a United Nations-based committee to research and investigate global UFO reports. Surely Stringfield had something to do with that.
The point is that he had and still has tremendous credibility as a UFO researcher.
The Takeaway
"Decades ago, visitors from other planets warned us about where we were headed and offered to help. But instead, we, or at least some of us, interpreted their visits as a threat, and decided to shoot first and ask questions after." – Paul Hellyer, former Canadian Defence Minister (source)
Edgar Mitchell said "yes, there have been crashed craft, and bodies recovered." (source)
It's unfortunate to think that our governments, or whichever clandestine agencies around the globe control this subject, are constantly trying to bring these crafts down. Our world is wrapped in secrecy, and the UFO/extraterrestrial phenomenon is a perfect example of that.
There is lots that the 'black budget' world knows, obviously, after years of research, reverse engineering, studying these bodies, etc. At the same time, there is lots that we, the human population, know as well. There are still many unknowns, and that includes this part of 'the world of secrecy' as well.
One thing is for certain: As time goes on, more truths will continue to be revealed. This topic and the disclosure of it leaves no aspect of humanity untouched. It will and is changing everything with regards to how we view the planet, and how we view ourselves as well.
The demand for Collective Evolution's content is bigger than ever, except ad agencies and social media keep cutting our revenues. This is making it hard for us to continue.
In order to stay truly independent, we need your help. We are not going to put up paywalls on this website, as we want to get our info out far and wide. For as little as $3 a month, you can help keep CE alive!
Update: Court Prepares To Unseal Documents Pertaining To Jeffrey Epstein's Child Sex Ring
In Brief
The Facts:

Responding to a motion filed by the Herald in court last year to have a case file against Ghislaine Maxwell reopened, a federal court of appeals in New York set the date as March 19 for the summary judgment and supporting documents to be made public.

Reflect On:

Does the acceleration in the revealing of hidden information about crimes of the financial elite in our society not seem to reveal a pattern that is in service of our 'Great Awakening'?
In my article from a few weeks ago titled 'Jeffrey Epstein May Still Be Held Accountable For His Sexual Crimes Against Underaged Girls,' it was announced that the legality of the lenient plea deal received by multimillionaire Hedge Fund manager and socialite Jeffrey Epstein had been struck down:
On Thursday, February 21st, federal judge Kenneth A. Marra declared that Federal prosecutors, under former Miami U.S. Attorney Alex Acosta, broke the law when they concealed a plea agreement from more than 30 underage victims who had been sexually abused by Epstein. In his 33-page statement Marra said prosecutors not only violated the Crime Victims' Rights Act by not informing the victims, but they also misled the girls into believing that the FBI's sex trafficking case against Epstein was still ongoing — when in fact, prosecutors had secretly closed it after sealing the plea bargain from the public record.
In the plea deal, Epstein only got 13 months and was allowed to stay in the Palm Beach County Jail in his own private cell where he was allowed to leave the jail for 12 hours a day for "work release." Epstein was forced to register as a sex offender for life, but with his money and his connections he doesn't seem too bothered. He currently resides on his private island in the Virgin Islands. For more specific details on the case itself, refer to my article above or my previous one 'Elite Pedophile Jeffrey Epstein (Who Ran A Child Sex Ring) Was Given Freedom For Squealing To The FBI.'
The Next Step
So with the plea deal having been ruled illegal only a month ago, the timing of the next step in the process of reversing what the Miami Herald called a 'perversion of justice' seems rather synchronistic. Responding to a motion filed by the Herald in court last year to have a certain case file opened, a federal court of appeals in New York on Monday took the first step in unsealing documents that could reveal evidence of an international sex trafficking operation allegedly run by multimillionaire Jeffrey Epstein and his former partner, British socialite Ghislaine Maxwell, who was considered the 'madam' of his alleged child sex ring.
To be clear, these documents do not pertain directly to the court case against Jeffrey Epstein or his plea deal. They are from a case that was filed against Maxwell in 2015 by Virginia Roberts Giuffre. Giuffre claimed in the lawsuit that she was recruited by Maxwell at Mar-a-Lago in Palm Beach when she was 16 years old. Giuffre had been working at the resort's spa when Maxwell approached her and asked her whether she wanted to become a masseuse for Epstein. Giuffre claimed that the massages were a ruse for Epstein and Maxwell to sexually abuse her and other underage girls, some of whom were trafficked to other influential people, from 1999 to 2002.
The case was a slander suit against Maxwell, who had claimed publicly that Giuffre was lying. When Guiffre demonstrated in court that her testimony was credible, Maxwell settled the case before trial, resulting in several millions paid to Giuffre, according to the Herald. As part of the settlement, much of the documentation was kept hidden. Maxwell, now an environmentalist, continues to deny all of the allegations.
What The Documents May Reveal
The three-judge panel for the U.S. Court of Appeals for the Second Circuit gave Maxwell until March 19 to establish good cause as to why they should remain sealed and, failing to do so, the summary judgment and supporting documents will be made public. The court reserved a ruling on the balance of the documents in the civil case, including discovery materials.
The case, which was settled in 2017, contains more than 1,000 documents, lawyers said during oral arguments in New York on Wednesday. Maxwell is the sole party fighting to keep the case sealed.
What could be revealed in the documents is not only Guiffre's testimony about her own experiences with Epstein, but the inner workings and tactics of Maxwell, who recruited Guiffre and is reputed to have been a regular provider of sexual abuse victims for Epstein. The documents will likely touch on Maxwell's role in procuring girls for friends of Epstein as well. It's hard to say what would characterize this arrangement formally as a 'child sex ring,' but if you listen to some of Epstein's victims, the sheer number of victims they know to have been involved could lead to this type of characterization, especially in terms of how other offenders like Prince Andrew are involved as well.
What could also be revealed is the extent to which the feds were looking into allegations that girls were trafficked across state lines and even internationally when the investigation was closed. This kind of information could lead to much more robust criminal accusations with regards to underage sex trafficking.
Epstein Lawyers Get Proactive
And this might be why we are seeing Epstein's lawyers getting a little nervous and wanting to get out in front of this situation.
In an op-ed letter to The New York Times last week, Martin G. Weinberg and three of Epstein's other lawyers — including Kenneth Starr, known for his pursuit of President Bill Clinton over his sexual conduct — denied that Epstein ever ran a sex trafficking operation. "The number of young women involved in the investigation has been vastly exaggerated, there was no 'international sex-trafficking operation' and there was never evidence that Mr. Epstein 'hosted sex parties' at his home," the lawyers wrote.
Whether or not Maxwell carries behind her the clout to keep the documents sealed is an interesting question. In the past, power and money always seemed to have had the last word on whether or not the crimes of the financial elite would be fully revealed. But increasingly, it looks like this is changing.
The Takeaway
It is virtually impossible to deny that in the past few years there seems to be an increased will on the part of the human collective to know the truth, and a corresponding effort on the part of those with access to the truth to reveal it. Taken in the larger context, it is possible to make out patterns in terms of the order in which these revelations are coming out as well as the speed and volume. It is not beyond the scope of possibility that it is all part of a larger plan that is designed to best foster our collective 'Great Awakening.'
The demand for Collective Evolution's content is bigger than ever, except ad agencies and social media keep cutting our revenues. This is making it hard for us to continue.
In order to stay truly independent, we need your help. We are not going to put up paywalls on this website, as we want to get our info out far and wide. For as little as $3 a month, you can help keep CE alive!