The Special Ed Epidemic: What Happens When They Age Out of School? Part 3 of 4.
By Sheri A. Marino, MA, CCC-SLP, from WMP Partner: Focus for Health
WMP Note: In this 4-part series, World Mercury Project partner, Focus For Health,  examines the special needs epidemic and its effects on schools, the US economy, life after age 21 and the many theories that point to potential causes of the explosion of chronic disease and disability in our children.
The explosion of special education needs in schools is a result of the significant rise in the prevalence of developmental disabilities, including autism and mental health disorders. With budget cuts forcing schools to eliminate programs and staff, schools are hard-pressed to address the many needs of classified students without having a negative impact on regular education students. These needs can only be met with adequate funding on federal, state and local levels in order for school districts to meet the requirements of Individuals with Disabilities Education Act (IDEA).
If the prevalence of special needs and chronic health issues continues on its current trajectory, this system is sure to burst. And the financial needs of these individuals do not end when they receive a high school diploma or age out of the system at 21.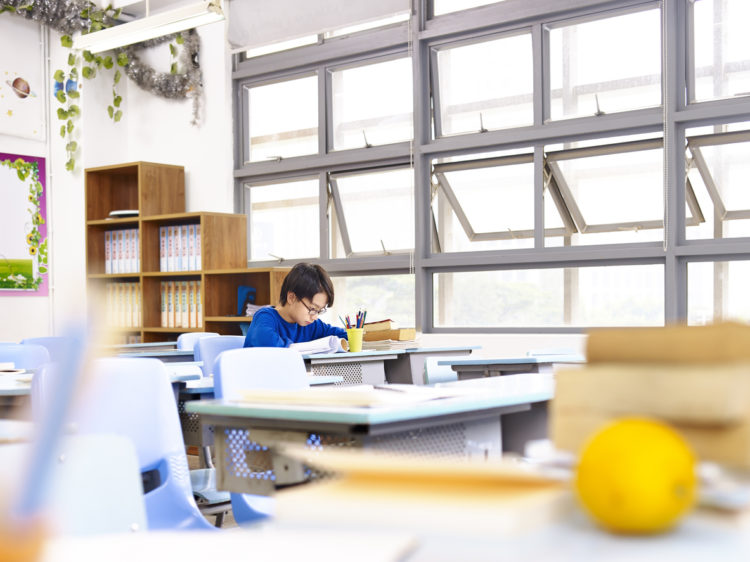 In Part 3, FFH looks deeply into the options for individuals who have aged out of IDEA, which only mandates services be provided until age 21. So what happens next?
Classified students are entitled to transition planning beginning by age 16 (in most states). Transition plans lay the foundation to prepare students for life beyond school, with goals that consider a student's strengths, needs, and interests. For some, it will prepare them for employment and independent living, but for others, this will not be possible. For those young adults needing more support, federal and state-funded programs exist to assist with transportation, supportive employment arrangements, therapy services, and housing.
On paper, it all sounds wonderful. In truth, funding shortages prohibit many from receiving the necessary supports they need, including appropriate housing.  And equally disheartening, people with disabilities are 50% less likely to be employed.
EMPLOYMENT
In May, 2017, The Bureau of Labor Statistics reported only 27% of 25-64 year olds with disabilities, compared to 77% of those without, were employed. Even more disturbing, 70% of those with disabilities were not in the labor force (actively seeking employment) at all, compared to 19% of those without a disability. The data also reflected a generally lower level of employment for persons with disabilities within each level of educational attainment. Over 14 million individuals between 25-64 years of age reported at least one disability in 2015. Who pays for the unemployed? The US government.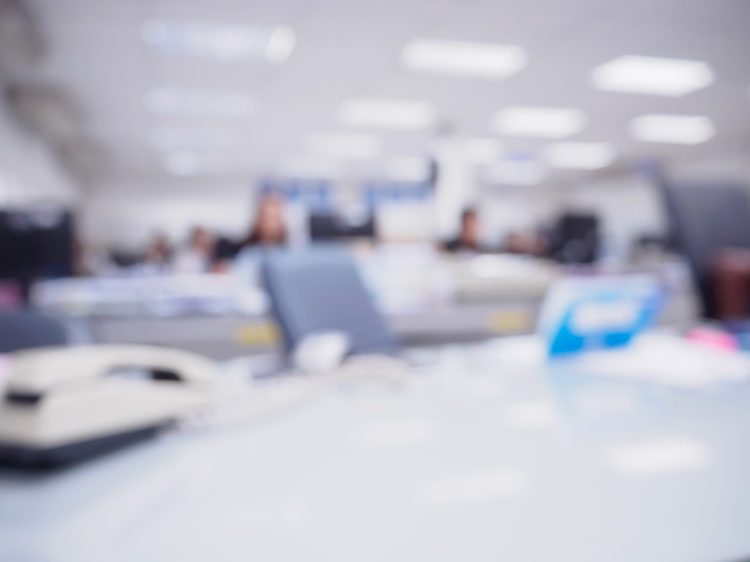 Individuals with disabilities who want to work are entitled to supported employment services to help find and sustain a job. These services are determined by the individual's strengths and deficits and can help with resume writing, interview preparation, and on-site job coaching. Who pays for this? The US government.
In 2012, The Bureau of Labor Statistics showed half of all persons with a disability who were not working reported some type of barrier to employment.  Reported barriers included lack of education or training, lack of transportation, the need for special features at the job, and a person's own disability. Over half of individuals with a disability who were employed reported having some difficulty completing their work duties because of their disability. The National Longitudinal Transition Study (NLTS 2012) released data showing only 58% of young adults ages 20-25 with Autism Spectrum Disorder (ASD) who had been in special education in secondary school had ever worked during their early 20's; 63.9% received Supplemental Security Income (SSI) benefits; and less than 1 in 5 had ever lived independently away from their parents and without supervision.
WHERE HAVE ALL THE BOYS GONE?
The National Academy of Social Insurance data shows in 1982, around 1.9% of working-age men were receiving disability benefits. By 2012, that number had risen to 3.1%. Historically, the workforce as well as college enrollment had been dominated by men. Numerous studies show this gap has closed, in fact, according to data in a Wayward Sons report; women born in 1975 were 17% more likely to attend college and 23% more likely to complete a 4-year degree as compared to their male counterparts.
Perhaps one of the most influential businessmen of all time, Jamie Dimon, CEO, JP Morgan Chase & Co, was recently interviewed by MarketWatch regarding the shortage of men in the workplace today. Referring to The Bureau of Labor Statistics report showing the share of men ages 25-54 considered to be part of the labor force had declined from 97% to 88% in just a half a century, Dimon commented, "That's not demographics, folks. That's a huge number. There's something wrong." According to the Wayward Sons authors "simple shifts in occupational structure are insufficient to explain the puzzle of declining real wages of non-college males in the U.S. during the last three decades. In reality, there is no single, widely accepted explanation for this phenomenon."
What Jamie Dimon and the authors of the Wayward Sons report might not know are the studies showing that autism is nearly 5 times more prevalent in boys than girls. In fact, the recently released data in the National Health Interview Survey shows during 2014–2016, the prevalence of children diagnosed with autism spectrum disorder was higher among boys than girls by 2.38%. Moreover, the NLTS 2012 study showed youth with ASD, when compared to students receiving special education services, were 84% more likely to be male.
Could the millions of men missing from the labor force over the past 50 years also be related to the prevalence of autism increasing from 1 in 10,000 to 1 in 36?
A recent article by World Mercury Project reveals how bioaccumulation of neurotoxic chemicals may disproportionately affect males leading to the neurodevelopmental disorders such as autism, ADHD, obsessive-compulsive and motor tic disorders.  Check it out here: What are Little Boys Made of? Too Many Chemicals! 
HOUSING
Housing options for individuals with developmental disabilities (I/DD) are varied and determined by level of assistance needed, affordability, and availability.
So why is there a national housing crisis for people with disabilities?
Firstly, the affordability gap prohibits many individuals with I/DD from owning or renting a home. In 2016, there were approximately 4.9 million non-institutionalized Americans with disabilities relying on Social Security Income (SSI) averaging $763 per month. With the average rent for a one-bedroom apartment costing $861 per month, people who rely solely on SSI can't afford a home without assistance. According to a 2016 report by The Technical Assistance Collaborative and The Consortium for Citizens with Disabilities, in four states — New Hampshire, New Jersey, Rhode Island, and Vermont — and the District of Columbia, one-bedroom rents exceeded 100% of SSI in every single housing market area. Over 163,000 people with disabilities receiving SSI lived in these areas.
Various rental assistance vouchers are available for eligible persons to limit rental expenses to 30% of his/her income. Who subsidizes the other 70 percent? The US government.
Consequently, when funding shortages or budget cuts decrease the availability of voucher assistance, the individual is placed on a waiting list. Currently, in New Jersey, over 4,500 individuals with special needs are on the Division of Developmental Disabilities' (DDD) housing waiting list.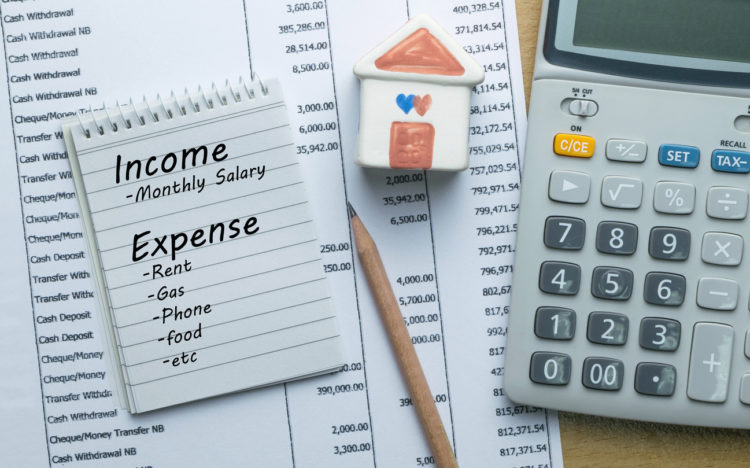 The Division of Developmental Disabilities within the Department of Human Services is the primary agency providing support services allowing individuals with disabilities to strive to find living arrangements that encourage independence and community living. Medicaid, a jointly funded federal and state government social health care program for individuals and families with low income, provides funding through the Medicaid Community Supports Waiver or the Supports Program. These Medicaid waivers provide funding for support services for eligible individuals so they can remain in their family home, live in residential settings such as licensed community residences, live in independent homes, or supervised apartments. However, services are only offered when the resources are available, and to no surprise, most waivers have a waiting list. And, to the dismay of many, this push to enforce community living prohibits housing units being dedicated to those solely with developmental disabilities where individuals with similar needs can live together and receive necessary supports because it is not considered to be inclusive.
"Disability causes and prolongs homelessness. Nearly 16% of the non-institutionalized U.S. population is disabled, yet people with disabilities constitute over 40% of people who are homeless in America." National Health Care for the Homeless Council
According to the ARC for People with Developmental and Intellectual Disabilities, over 850,000 people in the US with I/DD live with an aging caregiver (age 60 and older). Due to the shortage of housing and support services, many adult children with I/DD are at risk of institutionalization or homelessness when their aging parents can no longer care for them. The financial burden of institutionalization at the cost of $187-$2,715 per person per day, and 350,923 homeless individuals also falls upon the US government.
THE TRANSITION CLIFF DIVE
Autism rates are up 23% since 2014, according to the latest statistics published in the National Health Institute Survey. Mental health disorders, autism, and chronic health issues are depleting school budgets nationwide. With IDEA not being fully funded, covering only 16%, of the 40% maximum federal contribution of the state average per pupil expenditure in 2014, states and local school districts are forced to make up the difference. If IDEA was fully funded in 2014, the costs would have amounted to $28.65 billion which is nearly $17 billion more than what the feds actually contributed towards IDEA. With only 36% of youth with ASD having participated in postsecondary education between high school and their early 20's, meaningful and gainful employment is limited. For those unable to work, day programs have waiting lists and housing shortages  are forcing aging parents to care for their adult children.
What will happen when those parents are gone? The lifelong financial burdens of those with disabilities on their families and every citizen in the US, is leading to a definitive public health crisis. It is not a question of "how," but "when."
REFERENCES
This concludes Part Three, "What Happens When They Age Out of School?" Part Two: "The Special Ed Epidemic: Burying Our Heads and Crippling Our Economy" examines the financial burdens, especially the responsibility on school districts to accommodate the ever-growing and expanding nature of the special needs population. Part One, "The Special Ed Epidemic: What is Happening to Our Children?" discusses how public schools, with limited resources, are dealing with an epidemic of children with various special needs and asks why more isn't being done to address the causes for the epidemics.  Part Four will explore the many theories behind the genetic and environmental influences that may be contributing to the rise in childhood chronic illnesses and neurodevelopmental disabilities.
Sign up for free news and updates from Robert F. Kennedy, Jr. and the World Mercury Project. Your donation will help to support us in our efforts.
The demand for Collective Evolution's content is bigger than ever, except ad agencies and social media keep cutting our revenues. This is making it hard for us to continue.
In order to stay truly independent, we need your help. We are not going to put up paywalls on this website, as we want to get our info out far and wide. For as little as $3 a month, you can help keep CE alive!
A UFO The Size Of Planet Earth Seen Hovering Near Saturn
In Brief
The Facts:

The picture here comes from a long time NASA scientist, one of many photos covered-up and hid from the public from the Voyager mission in 1980. That mission was tasked with photographing Saturn, its rings and its moons.

Reflect On:

What does this mean for humanity? Why the cover-up? Are we ready to accept that this may be a reality? What kinds of implications are there from the realization that we are not alone, and that highly advanced, intelligent beings are out there?
The pictures NASA got back from the Voyager mission to Saturn in 1980 were apparently so mind-altering that they locked them up–at least that's what retired U.S. Army Command Sergeant Major Bob Dean said in this lecture. He also showed numerous photographs from the Apollo missions that were never released to the public. You can view some of those photographs here. Multiple governments, like Russia, have been calling for an international investigation as to where photographs, footage and Moon rocks disappeared to.
The picture above does not come from Dean, it comes from one of his good friends Norman Bergrun, a scientist and engineer who was part of NASA's voyager program. He worked at NASA for decades at the Ames Research Centre. He also worked at Lockheed Martin where he managed the Polaris missile tests. Unfortunately, he recently passed. You can view his obituary here.
He is a legend for going public.
Luminous Source
What is the picture of? It's a "luminous source," that comes from Bergrun's Book, "The Ringmakers of Saturn." He had to go through a lot of trouble to publish it, and had to leave the country in order to do so, as Dean explained in the lecture linked above.
According to Bergrun, there are several large craft "proliferating" out around Saturn and its moons. His book goes into much greater detail, and although it's hard to find and costs thousands of dollars, it is linked online, here.
Frustrated By Non-Disclosure
According to Dean, Bergrun got frustrated later in life that the decision was made not to tell the public what they had photographed at Saturn. My previous article Long-Time Nasa Scientist Blows The Whistle On Tall Black Extraterrestrial Beings describes Bergrun exposing the existence of what he calls extraterrestrial 'vehicles' that were responsible for making the rings around Saturn.
In a rare interview he gave with Kerry Cassidy of Project Camelot (below), he expressed his great concern of the UFO cover-up and stated with enthusiasm that "people have got to be made aware that those things are real." I've presented this video in multiple articles, but you cannot present this interview if you're writing an article about Norman Bergrun!
The Takeaway
In his book, Norman makes it a clear point to emphasize that these objects have probably been around much longer than we have. He also states that if there was any ill intent towards our planet, something probably would have happened by now and there is a reason that these objects (which he stated are intelligently controlled, not by us) have not come in close proximity to our planet. By coming closer than they already are they may, and already probably do have some effects on our own weather. This is something Norman also mentions in his book.
A lot of ridicule and fear exists behind this topic, and today it's no longer taboo as mainstream disclosure has begun. We are becoming more aware, and despite mainstream media and the global elite having a lot to lose from the disclosure of this type of information (propulsion systems, oil, etc..), the truth is leaking out. It's a field filled with information and disinformation, so one has to be cautious and remain skeptical. At the end of the day, we know that we are not alone, and it has huge implications for all areas of humanity–not the least of which is that it will ultimately force humanity to look within.
More awareness of this presence is coinciding with a massive 'spiritual' awakening that's happening on the planet, and this is not by coincidence. It seems that a growing awareness of what's out there will serve to help humanity better understand itself.
The demand for Collective Evolution's content is bigger than ever, except ad agencies and social media keep cutting our revenues. This is making it hard for us to continue.
In order to stay truly independent, we need your help. We are not going to put up paywalls on this website, as we want to get our info out far and wide. For as little as $3 a month, you can help keep CE alive!
Google CEO's Testimony Further Collapses Russian Interference Narrative
In Brief
The Facts:

Recent testimony from Google CEO Sundar Pichai takes yet another leg out of the crumbling Russian election-meddling narrative used to cast doubt on the Trump presidency.

Reflect On:

Is the Deep State, through mainstream media, simply projecting all the things they do themselves? How else would they know how to build these narratives so well? Breaking this illusion is an important step in awakening our consciousness.
The importance of specific nuances within the recent 2016 Presidential election in the United States is not widely discussed as we often get too caught up in political sides, our own narratives and propaganda from mainstream media.
Point blank, this recent election illustrated a changing of the guard when looking specifically at the shadow government or Deep State. This is missed by the average person as their faith still rests in democracy, the left-right voting paradigm and the idea that the government actually runs the country. This nuance is missed by some in alternative media sources who, even though they may recognize the existence of the cabal, cannot get out from behind their own narrative enough to recognize the signs that the cabal is losing power.
And of course, those who watch, listen to and rely on mainstream media are simply misinformed on most issues–deeply. Mainstream media is owned and operated by this cabal, and of late they've been clinging to their narratives like there's no tomorrow. The key takeaway when discussing this nuance is in the fact that this isn't about left vs right, but about the cabal losing power. More on this later.
RussiaGate Right Out Of The Gate
Shortly after the 2016 election ended and people had gotten over the shock that Donald Trump would be the next president of the United States, 'fake news' and 'Russian election meddling' became the focus for why Hillary lost. While at first many blamed 'stupid old white men,' a meme sill alive today, the focus soon changed to a new and potentially more potent theory, fully supported by the DNC, that Russia must have been the cause.
The problem was, the theory had little to no evidence, and that has not changed. It's also proving to be a very large distraction that still lives on to this day regardless of the fact that time and time again, it is proven to be illegitimate.
Still, mainstream media continues to promote it, as seen in the Bezos-owned Washington Post article Without the Russians, Trump Wouldn't Have Won, or in a NewYorker article entitled How Russia Helped Swing the Election for Trump, which posits "…forensic analysis of the available evidence and concludes that Russia very likely delivered Trump's victory."
CNN came under a lot of fire during the Russian meddling allegations for continually publishing fake news stories about it. Some CNN reporters even resigned after they had to retract false stories. There is also a video of a CNN reporter stating "they have nothing" and "it's for ratings", when referring to Russian election interference. More on all of that here.
Google CEO's Damning Testimony
The reason why this narrative is so important to the deep state is multifaceted. It continues to promote control over social media networks, it continues to produce the idea that Trump only won due to a rigged election, it continues to create hate and divide amongst the populace, it continues to created an enemy in Russia, who now is being blamed in some mainstream circles as the cause of France's unrest! Whether people believe it all or not, it still continues to distract them from the underlying reality that the deep state is losing power and falling apart at the seams.
In the most recent development, Google's CEO Sundar Pichai testified about political bias and data collection before a Congressional committee on December 11th, 2018. He was questioned about Russian interference in the 2016 presidential election and what he revealed essentially collapsed the entire narrative. He discussed transparently that the number of ads that were purchased via Google by "Russians" totaled less than $5000 worth, and that the ads didn't push for Trump or Hillary.
What should be headlines all over America, is nothing more than brushed under the rug by MSM. Below you can hear more analysis on this by RT news. I do want to point out, I don't particularly support the tone of this interview, but nonetheless, the analysis and facts are there.
Projection
So we have to ask the question: what is really going on here? When we closely analyze what's been taking place in recent times, we begin to see that there is a great deal of projection going on here.
The ploy to blame Russia for election meddling seems more likely borne out of the idea that Americans are easily convinced that Russia is an enemy and they do bad things. Further to that, the Deep State, including the Clintons, had allegedly been colluding with Russia in the Uranium One deal. And the FBI refuses to release three dozen memos that would yield a full investigation. Why? And why does there seem to be a gag order on this story in mainstream media?
Claims that "fake news" is a huge problem and that we need to crack down are abundant in the mainstream; the fact is that the Deep State uses mainstream media to control and limit narratives and purposefully misinform the public on events. Note that at least 200 independent media pages have been ousted by Facebook after political pressure from this election. Why? Because independent media was able to bring different narratives to millions and millions of people, a huge threat to the mainstream media and the Deep State. They then called these independent media outlets "fake news" purveyors and removed them from people's view. Thus, the very thing they are calling out others for is what they themselves are doing, and of course with all their experience they know how to do that VERY well.
Headlines could very easily be all over mainstream media about these things, but they aren't. Instead, search results are overwhelmingly littered with the Russian election meddling narrative at the simple touch of typing the word 'Russian' in Google.
The Takeaway
Awakening to these truths is a crucial step in breaking the illusion about our world so we can properly move forward. Breaking the illusion IS a consciousness-based process as well. It's about a level of expansion within ourselves that allows us to awaken to the reality beyond the manipulation of the mind and ego consciousness. The world becomes much more clear when we shift to this state, and the solutions that arise out of this state of being are not ones that continue to fuel our currently polarized world, but ones that will end the existence of this cabal, and that will further move along the process of allowing humanity to thrive.
The reason Trump is a threat, and why we mentioned above that the important nuance is a changing of the guard, is because he is playing the role of figurehead for a deeper intelligence community that has long been aligned together for the purposes of removing the Deep State from power. The environment to achieve this and ultimately move this process along is created by our collective consciousness. We must evolve our consciousness along with these actions for us to see them fully realized.
The demand for Collective Evolution's content is bigger than ever, except ad agencies and social media keep cutting our revenues. This is making it hard for us to continue.
In order to stay truly independent, we need your help. We are not going to put up paywalls on this website, as we want to get our info out far and wide. For as little as $3 a month, you can help keep CE alive!
Yellow Vests Update: CNN Says They Are Creating Chaos, But Are They?
In Brief
The Facts:

In a recent CNN article, they claim that the Yellow Vests are creating 'chaos in France.' But are they actually creating chaos? Or is there a bigger picture here?

Reflect On:

Are we taking the time to look at multiple angles of coverage on this groundbreaking event to better determine truth? Is there a bigger play going on where the elite is scrambling to control this narrative?
France may never be the same. Protests, tear gas and more are filling the major cities in France as the "Yellow Vests" come together in the tens of thousands to raise awareness about a long list of demands they have for their government. Before we get into our most recent analysis, let's have a recap of what has happened as of yet.
The current protest is being called the biggest and one of the most violent in the past 50 years. One of the most significant aspects of this recent uprising is multiple occurrences of police officers removing their helmets in solidarity with protesters. It brought some to tears and inspired many others, as it illustrated a level of solidarity that isn't often seen in public protests. Everybody in France is being affected by the decisions being made by Macron and the governments of years prior, a story we covered in more detail here.
This is what we are seeing glimpses of when we watch police, firefighters, and protesters unify as people. Beyond their uniforms, they are all just people, living through an experience that affects them all. This is a terrifying reality for the Deep State as they and their system thrives off of humanity being divided, at war with one another and emotionally triggered and invested in the cabal's system.

This is probably one of the biggest reasons why mainstream media doesn't talk about this particular story, one where people are unifying. Instead, they want to focus on the crazy, wild protester vs the calm, needed police who protect the establishment.–Joe Martino, from his recent article explaining why the Deep State has a problem in France
Media Perception Control
This movement has seen no shortage of perception manipulation. This is why, as I've written about and documented many times before, intelligence/government agencies have a very close relationship with mainstream media. Mainstream media will always present events that show how much we are unifying and coming together, in a completely different manner. CE writer Richard Enos, who recently published an article with regards to what's going on in France, sums up the issue quite well here.
Of course, what do we hear about most in the Mainstream Media when it comes to legitimate protests? An initial strategy might be to disperse the focus of the message, portray it as if people have many different agendas, 'muddy the waters' if you will, and hope that quenches things a bit. If the movement does not die down by itself, then we inevitably hear about how violent it has become. This one is no exception.
But are they really violent? Or are they just presented that way? Are those who oppose these gatherings encouraged to start violence? Once a movement like this becomes so popular, are there hired 'groups' that come in an initiate violence? Provocateurs?
If there's one thing that's certain, it's that the establishment does not like peaceful demonstrations of unity and solidarity, and they will do anything to sway the perception of the masses who are watching at home.
Don't believe it? Look at all the mainstream headlines. As usual, they are all about violence and how order will be restored (order out of chaos, ordo ab chao, the timeless strategy of the elite). Meanwhile, the actual reason that so many ordinary citizens would go to the trouble of protesting is buried somewhere in the article and given little importance. The New York Times' 'Macron Inspects Damage After 'Yellow Vest' Protests as France Weighs State of Emergency' is a typical example.

We have to ask ourselves: would a grassroots movement of concerned law-abiding citizens (which most citizens are) motivate these ordinary citizens to set someone's car on fire? How could destroying another citizen's car actually help the movement? Looting and breaking store windows? Why would law-abiding citizens take their frustrations out on innocent retail vendors? Would ordinary citizens contrive to harm civilians with bombs and gas attacks? – Richard Enos
Recent Terror Attacks?
Then suddenly, in the midst of an epic event raising so much attention, we see an alleged terror attack in Strasbourg, the perfect time to not only change the news cycle but to divert attention away from the Yellow Vets and back to FEAR and the narrative of TERRORISM! These are the big and timeless tactics used to start wars and keep people divided.
Are they legitimate? False flags like so many times in the past? Or is it all a convenient coincidence for the deep state and media?
CNN & Mainstream Put Forth Narrative
Below is a video of Joe Martino, founder of CE, providing analysis on some of the latest updates regarding the Yellow Vests, including a recent CNN piece claiming the Yellow Vets are creating 'chaos in France.' Big things are happening in France and the way we're hearing about it has some very specific nuances that we will fail to recognize unless we step back and look at the bigger picture.
The Takeaway
When searching for information, it's important to seek out multiple sources other than mainstream media. This is exactly why alternative or independent media outlets become so popular, because more people are starting to see through the lies and manipulation from mainstream outlets. Alternative media has gained the attention of millions of people, as it often presents evidence that supports a more believable, common-sense narrative that is not in the Deep State's best interest.
The global elite lost their ability to keep all eyes on their platforms, and as a result many people have 'woken up.' This created a massive campaign to combat "fake news," a tag that the mainstream originally concocted for alternative views that they considered dangerous to the status quo. And so recently the government, along with organizations like Facebook, has decided to step in and act as the 'Ministry of Truth' (Orwell).
Fortunately, the 'war on fake news' only further exposed how the global elite are trying to silence ANYTHING that opposes their plans. We are truly living in some interesting times!
"The problem of fake news isn't solved by hoping for a referee, but rather because we as citizens, we as users of these services, help each other. We talk and we share and we point out what is fake. We point out what is true. The answer to bad speech is not censorship, the answer to bad speech is more speech. We have to exercise and spread the idea that critical thinking matters, now more than ever, given the fact that lies seem to be getting more popular." –Edward Snowden (source)
The demand for Collective Evolution's content is bigger than ever, except ad agencies and social media keep cutting our revenues. This is making it hard for us to continue.
In order to stay truly independent, we need your help. We are not going to put up paywalls on this website, as we want to get our info out far and wide. For as little as $3 a month, you can help keep CE alive!