The Special Ed Epidemic: What Happens When They Age Out of School? Part 3 of 4.
By Sheri A. Marino, MA, CCC-SLP, from WMP Partner: Focus for Health
WMP Note: In this 4-part series, World Mercury Project partner, Focus For Health,  examines the special needs epidemic and its effects on schools, the US economy, life after age 21 and the many theories that point to potential causes of the explosion of chronic disease and disability in our children.
The explosion of special education needs in schools is a result of the significant rise in the prevalence of developmental disabilities, including autism and mental health disorders. With budget cuts forcing schools to eliminate programs and staff, schools are hard-pressed to address the many needs of classified students without having a negative impact on regular education students. These needs can only be met with adequate funding on federal, state and local levels in order for school districts to meet the requirements of Individuals with Disabilities Education Act (IDEA).
If the prevalence of special needs and chronic health issues continues on its current trajectory, this system is sure to burst. And the financial needs of these individuals do not end when they receive a high school diploma or age out of the system at 21.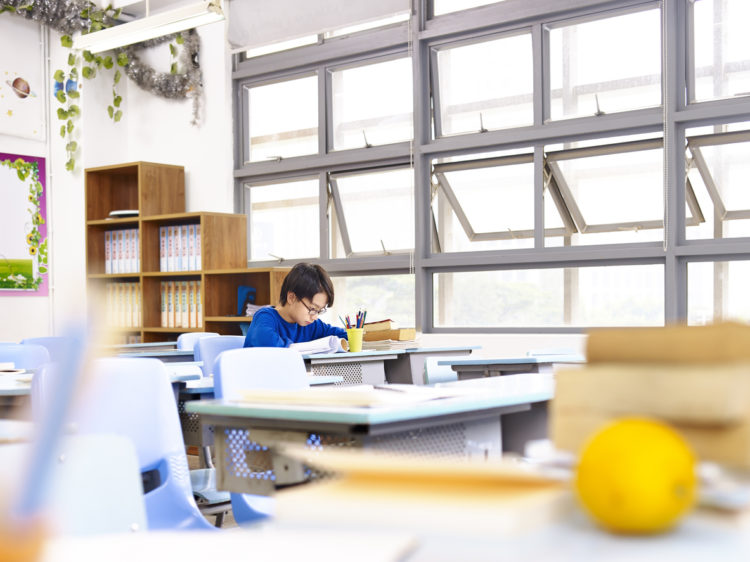 In Part 3, FFH looks deeply into the options for individuals who have aged out of IDEA, which only mandates services be provided until age 21. So what happens next?
Classified students are entitled to transition planning beginning by age 16 (in most states). Transition plans lay the foundation to prepare students for life beyond school, with goals that consider a student's strengths, needs, and interests. For some, it will prepare them for employment and independent living, but for others, this will not be possible. For those young adults needing more support, federal and state-funded programs exist to assist with transportation, supportive employment arrangements, therapy services, and housing.
On paper, it all sounds wonderful. In truth, funding shortages prohibit many from receiving the necessary supports they need, including appropriate housing.  And equally disheartening, people with disabilities are 50% less likely to be employed.
EMPLOYMENT
In May, 2017, The Bureau of Labor Statistics reported only 27% of 25-64 year olds with disabilities, compared to 77% of those without, were employed. Even more disturbing, 70% of those with disabilities were not in the labor force (actively seeking employment) at all, compared to 19% of those without a disability. The data also reflected a generally lower level of employment for persons with disabilities within each level of educational attainment. Over 14 million individuals between 25-64 years of age reported at least one disability in 2015. Who pays for the unemployed? The US government.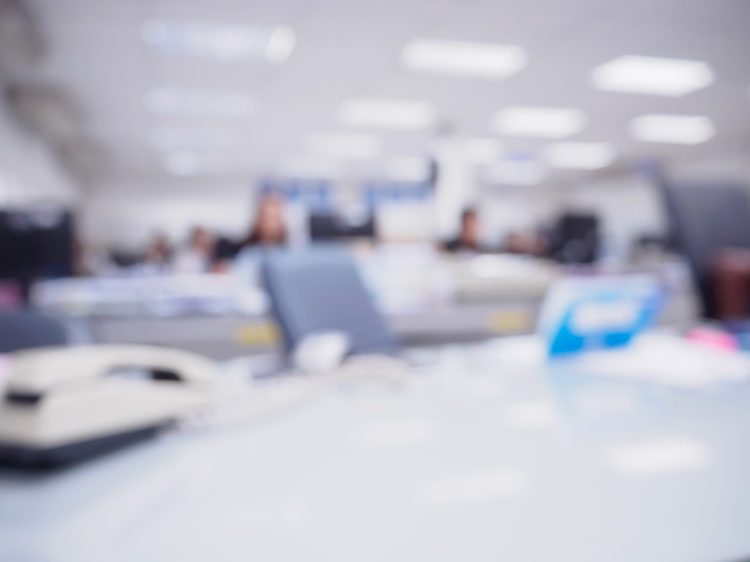 Individuals with disabilities who want to work are entitled to supported employment services to help find and sustain a job. These services are determined by the individual's strengths and deficits and can help with resume writing, interview preparation, and on-site job coaching. Who pays for this? The US government.
In 2012, The Bureau of Labor Statistics showed half of all persons with a disability who were not working reported some type of barrier to employment.  Reported barriers included lack of education or training, lack of transportation, the need for special features at the job, and a person's own disability. Over half of individuals with a disability who were employed reported having some difficulty completing their work duties because of their disability. The National Longitudinal Transition Study (NLTS 2012) released data showing only 58% of young adults ages 20-25 with Autism Spectrum Disorder (ASD) who had been in special education in secondary school had ever worked during their early 20's; 63.9% received Supplemental Security Income (SSI) benefits; and less than 1 in 5 had ever lived independently away from their parents and without supervision.
WHERE HAVE ALL THE BOYS GONE?
The National Academy of Social Insurance data shows in 1982, around 1.9% of working-age men were receiving disability benefits. By 2012, that number had risen to 3.1%. Historically, the workforce as well as college enrollment had been dominated by men. Numerous studies show this gap has closed, in fact, according to data in a Wayward Sons report; women born in 1975 were 17% more likely to attend college and 23% more likely to complete a 4-year degree as compared to their male counterparts.
Perhaps one of the most influential businessmen of all time, Jamie Dimon, CEO, JP Morgan Chase & Co, was recently interviewed by MarketWatch regarding the shortage of men in the workplace today. Referring to The Bureau of Labor Statistics report showing the share of men ages 25-54 considered to be part of the labor force had declined from 97% to 88% in just a half a century, Dimon commented, "That's not demographics, folks. That's a huge number. There's something wrong." According to the Wayward Sons authors "simple shifts in occupational structure are insufficient to explain the puzzle of declining real wages of non-college males in the U.S. during the last three decades. In reality, there is no single, widely accepted explanation for this phenomenon."
What Jamie Dimon and the authors of the Wayward Sons report might not know are the studies showing that autism is nearly 5 times more prevalent in boys than girls. In fact, the recently released data in the National Health Interview Survey shows during 2014–2016, the prevalence of children diagnosed with autism spectrum disorder was higher among boys than girls by 2.38%. Moreover, the NLTS 2012 study showed youth with ASD, when compared to students receiving special education services, were 84% more likely to be male.
Could the millions of men missing from the labor force over the past 50 years also be related to the prevalence of autism increasing from 1 in 10,000 to 1 in 36?
A recent article by World Mercury Project reveals how bioaccumulation of neurotoxic chemicals may disproportionately affect males leading to the neurodevelopmental disorders such as autism, ADHD, obsessive-compulsive and motor tic disorders.  Check it out here: What are Little Boys Made of? Too Many Chemicals! 
HOUSING
Housing options for individuals with developmental disabilities (I/DD) are varied and determined by level of assistance needed, affordability, and availability.
So why is there a national housing crisis for people with disabilities?
Firstly, the affordability gap prohibits many individuals with I/DD from owning or renting a home. In 2016, there were approximately 4.9 million non-institutionalized Americans with disabilities relying on Social Security Income (SSI) averaging $763 per month. With the average rent for a one-bedroom apartment costing $861 per month, people who rely solely on SSI can't afford a home without assistance. According to a 2016 report by The Technical Assistance Collaborative and The Consortium for Citizens with Disabilities, in four states — New Hampshire, New Jersey, Rhode Island, and Vermont — and the District of Columbia, one-bedroom rents exceeded 100% of SSI in every single housing market area. Over 163,000 people with disabilities receiving SSI lived in these areas.
Various rental assistance vouchers are available for eligible persons to limit rental expenses to 30% of his/her income. Who subsidizes the other 70 percent? The US government.
Consequently, when funding shortages or budget cuts decrease the availability of voucher assistance, the individual is placed on a waiting list. Currently, in New Jersey, over 4,500 individuals with special needs are on the Division of Developmental Disabilities' (DDD) housing waiting list.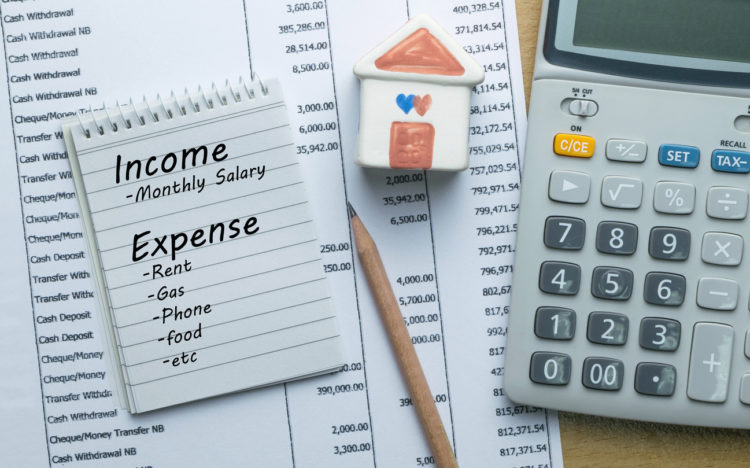 The Division of Developmental Disabilities within the Department of Human Services is the primary agency providing support services allowing individuals with disabilities to strive to find living arrangements that encourage independence and community living. Medicaid, a jointly funded federal and state government social health care program for individuals and families with low income, provides funding through the Medicaid Community Supports Waiver or the Supports Program. These Medicaid waivers provide funding for support services for eligible individuals so they can remain in their family home, live in residential settings such as licensed community residences, live in independent homes, or supervised apartments. However, services are only offered when the resources are available, and to no surprise, most waivers have a waiting list. And, to the dismay of many, this push to enforce community living prohibits housing units being dedicated to those solely with developmental disabilities where individuals with similar needs can live together and receive necessary supports because it is not considered to be inclusive.
"Disability causes and prolongs homelessness. Nearly 16% of the non-institutionalized U.S. population is disabled, yet people with disabilities constitute over 40% of people who are homeless in America." National Health Care for the Homeless Council
According to the ARC for People with Developmental and Intellectual Disabilities, over 850,000 people in the US with I/DD live with an aging caregiver (age 60 and older). Due to the shortage of housing and support services, many adult children with I/DD are at risk of institutionalization or homelessness when their aging parents can no longer care for them. The financial burden of institutionalization at the cost of $187-$2,715 per person per day, and 350,923 homeless individuals also falls upon the US government.
THE TRANSITION CLIFF DIVE
Autism rates are up 23% since 2014, according to the latest statistics published in the National Health Institute Survey. Mental health disorders, autism, and chronic health issues are depleting school budgets nationwide. With IDEA not being fully funded, covering only 16%, of the 40% maximum federal contribution of the state average per pupil expenditure in 2014, states and local school districts are forced to make up the difference. If IDEA was fully funded in 2014, the costs would have amounted to $28.65 billion which is nearly $17 billion more than what the feds actually contributed towards IDEA. With only 36% of youth with ASD having participated in postsecondary education between high school and their early 20's, meaningful and gainful employment is limited. For those unable to work, day programs have waiting lists and housing shortages  are forcing aging parents to care for their adult children.
What will happen when those parents are gone? The lifelong financial burdens of those with disabilities on their families and every citizen in the US, is leading to a definitive public health crisis. It is not a question of "how," but "when."
REFERENCES
This concludes Part Three, "What Happens When They Age Out of School?" Part Two: "The Special Ed Epidemic: Burying Our Heads and Crippling Our Economy" examines the financial burdens, especially the responsibility on school districts to accommodate the ever-growing and expanding nature of the special needs population. Part One, "The Special Ed Epidemic: What is Happening to Our Children?" discusses how public schools, with limited resources, are dealing with an epidemic of children with various special needs and asks why more isn't being done to address the causes for the epidemics.  Part Four will explore the many theories behind the genetic and environmental influences that may be contributing to the rise in childhood chronic illnesses and neurodevelopmental disabilities.
Sign up for free news and updates from Robert F. Kennedy, Jr. and the World Mercury Project. Your donation will help to support us in our efforts.
Due to the pressure of mass censorship, we now have our own censorship-free, and ad-free on demand streaming network!
It is the world's first and only conscious media network streaming mind-expanding interviews, news broadcasts, and conscious shows.
Click here to start a FREE 7-Day Trial and watch 100's of hours of conscious media videos, that you won't see anywhere else.
Tulsi Gabbard Just Called Hillary Clinton The "Embodiment Of Corruption" And Much More
In Brief
The Facts:

Hillary Clinton just referred to Tulsi Gabbard as a Russian asset in an interview. Tulsi comes back at her on Twitter, exposing the true face of Clinton.

Reflect On:

Is it not important we have more public conversations about the true nature of the politicians we vote for?
Former Secretary of State Hillary Clinton has recently suggested that she thinks Rep. Tulsi Gabbard, D-Hawaii, is being "groomed" by Russia to run as a third-party candidate in 2020. Of course, she supplied no evidence of this, but using "Russia" in any sentence in the US is a sure-fire way of striking fear in people about someone.
In an interview with David Plouff, Obama's former campaign manager, Clinton said:
"They're also going to do third-party again, "I'm not making any predictions, but I think they've got their eye on someone who's currently in the Democratic primary and are grooming her to be the third-party candidate. She's the favorite of the Russians. They have a bunch of sites and bots and other ways of supporting her so far."
Again, step out of part politics for a second, are we really going to pretend this is about parties and not the global elite being upset at someone who's ruining their show? Think about it, Clinton used Facebook, Google, YouTube and almost every media outlet in the US to manipulate the public into thinking she was a viable candidate. Trump was keen to use social media, and played the role of causing drama, but at least he was transparent about it. Clinton on the other hand, is precisely what Gabbard stated about her in a follow-up Tweet to Clinton's remarks.
Great! Thank you @HillaryClinton. You, the queen of warmongers, embodiment of corruption, and personification of the rot that has sickened the Democratic Party for so long, have finally come out from behind the curtain. From the day I announced my candidacy, there has been a …

— Tulsi Gabbard (@TulsiGabbard) October 18, 2019
… concerted campaign to destroy my reputation. We wondered who was behind it and why. Now we know — it was always you, through your proxies and …

— Tulsi Gabbard (@TulsiGabbard) October 18, 2019
… powerful allies in the corporate media and war machine, afraid of the threat I pose.

It's now clear that this primary is between you and me. Don't cowardly hide behind your proxies. Join the race directly.

— Tulsi Gabbard (@TulsiGabbard) October 18, 2019
When it comes to the US' involvement in war, which Gabbard has been rightly critical about, she has also said that Trump "has the blood of the Kurds on his hands" but explained that she holds both parties responsible for supporting what she described as a "regime-change war." Accurately seeing that this is not about parties but about deep state agendas.
The Takeaway
As we often say in step 1 of The CE Protocol, we have to break the illusion of the world around us. Events like this indicate that there is a greater desire for people to speak up and expose what many people have known for a long time but has never received the attention it deserves. Gabbard in this case is helping the American public see more clearly the true nature of some of the politicians at play and the actions they take.
When we learn to see these actions more clearly we can call into question whether or not our voting processes or systems are truly representative of what people want or whether they are just there to tell a story to the people – one that isn't true – so money and power can be made and maintained at the elite level.
Needing to have open and public conversations about this type of stuff, moving beyond the mainstream media created celebrity status of various candidates, is important so that people can begin to see the truth – see the person behind the mask. This is partly what people see with Trump, the truth of what politicians look like, act like and where their agendas lie. It's all laid bare. Whether or not you agree or disagree with it is up to you to decide, because at least now it can be seen clearly. Especially if you avoid mainstream media's coverage of it.
Due to the pressure of mass censorship, we now have our own censorship-free, and ad-free on demand streaming network!
It is the world's first and only conscious media network streaming mind-expanding interviews, news broadcasts, and conscious shows.
Click here to start a FREE 7-Day Trial and watch 100's of hours of conscious media videos, that you won't see anywhere else.
This is Not A Movie, It's October 1st, 2019 In Hong Kong
In Brief
The Facts:

Protests in Hong Kong rose to many tense moments over the past few months. This video footage shows clashes between riot police and protesters on Kowloon's Nathan Road.

Reflect On:

Have people reached a breaking point when it comes to how often they are not heard by governments?
In the video below, what looks like a Hollywood movie is the reality just a couple of weeks ago in Hong Kong. Riot police and protesters have been clashing for months as the streets become filled with hundreds of tear gas canisters and Molotov cocktails. Having covered the G20 summit in Toronto, these scenes appear much more tense than what I saw during those protests, and even those were filled with vandalism, pepper spray, burning cars and rubber bullets.
We've covered the Hong Kong protests a couple of times here on CE, including a full segment on CETV here.
There are obviously two perspectives as to what is going on, the Mainland China perspective and that of the Hong Kong protesters who feel Mainland China is acting wrongly. From the perspective of Mainland China, the protests in Hong Kong are fundamentally the result of Western interference and attempts at a 'soft recolonization' of Hong Kong. Their arguments have some merit.
From the Hongkongers perspective,  tensions rose after the introduction of an extradition bill that threatened residents' freedoms. Protesters are demanding Hong Kong's chief executive Carrie Lam resigns. They are also calling for:
The complete withdrawal of the proposed extradition bill
The government to withdraw the use of the word "riot" in relation to protests
The unconditional release of arrested protesters and charges against them dropped
An independent inquiry into police behaviour
Implementation of genuine universal suffrage
As with many things people are feeling at the moment, big government has been overreaching for quite some time, and freedoms continue to be cut while quality of life in our fast-paced modern society diminishes. What we must remember when viewing these issues is we can't singularly look at each one and determine whether it's right or wrong so easily. People are exposed to 'hits' from every direction to their wallets, freedom, health, lifestyle and psyche and our world is reflecting the feeling that 'enough is enough.'
Since much of the time we aren't sure what else to do, people fight back, they do what they think will lead them to being heard and having a solution brought forth. is this the best way forward? Perhaps not, but when it becomes clear to people that their governments and the voting process do not work in their benefit nor favor, this is sometimes what they revert to.
Video credit: Tom Grundy/HKFP
More at http://www.hongkongfp.com – Hong Kong's only not-for-profit, independent English-language news source.
H/T: Twisted Sifter
Due to the pressure of mass censorship, we now have our own censorship-free, and ad-free on demand streaming network!
It is the world's first and only conscious media network streaming mind-expanding interviews, news broadcasts, and conscious shows.
Click here to start a FREE 7-Day Trial and watch 100's of hours of conscious media videos, that you won't see anywhere else.
CNN's Political Bias Exposed By Whistleblower's Hidden Camera Footage
In Brief
The Facts:

CNN Technician Cary Poarch went around CNN with a hidden video camera for months in order to provide the public with evidence that CNN is not at all practicing objective journalism.

Reflect On:

What kind of media do you support? Do we get the truth when we have politically motivated media? Is it time for an evolution in media?
At CE we have long talked about political bias in mainstream media, and it has become even more prevalent since an already polarizing figure named Donald Trump took office. This isn't about whether you support Trump or not, it's about seeing the patterns at play. But to date, CNN and other mainstream networks have still tried to maintain the veneer of objectivity and independence in their journalism. New information coming out from Project Veritas is set to remove the last vestiges of this fantasy.
Based on footage from a hidden camera used over the course of months by a CNN technician, it was revealed that the pro-Liberal, anti-Trump bias that proliferated in the network seemed 'unbecoming of a news organization' to many people who worked there. But it took one brave man, Cary Poarch, to be willing to risk his career to expose it with hard evidence.
In our latest episode of The Collective Evolution Show on CETV, Joe Martino and I discuss the implications of Poarch's revealing footage that will help paint a picture of an organization that is as partisan as it could get from the top down, where President Jeff Zucker clearly promotes a biased political agenda and expects the employees under him and the content they produce to fall in lock-step with that agenda. Of course, it's not just CNN that operates this way, this can be seen across all mainstream left and right media.
Where is the Objectivity?
This is what mainstream media has become, a tool of political partisanship, not only in what they broadcast to the public but even within the organization. At CNN Poarch has observed a 'groupthink' Anti-Trump mentality, and this type of bias ultimately leads to mainstream outlets devolving into echo chambers because, as Poarch puts it, there is no tolerance for dissenting or even neutral views:
"It's an Unwritten Rule That if You Are Center, Center Right, or Heaven Forbid, Full Right Republican Trump Supporter, Then You Are Not Welcome at CNN."
Ultimately, since this echo chamber known as the Cable News Network remains one of the prominent proliferators of information in our society, we can see how they have contributed to the large schisms of left/right polarity within our society, in which people with opposing views will only know one side of the story, since it would be impossible for them to endure the extreme bias of whichever network offered views that were opposed to theirs.
And this is by design—to limit the critical thinking process and hide the injustice that is inherent in our system of governance, by having people continue to endlessly fight only between the left and right extremities. The fabric of the country is getting ripped apart when people are goaded into hating the other side simply because the media told them to hate. How are people supposed have productive and civil discussions, and ultimately make educated, informed decisions? Isn't that what the media is supposed to assist us with?
Is it for Ratings?
There has long been an argument that media puts out stories based on the ratings war, or as in the old days based on how many newspapers they will sell. But it seems we've gone beyond that point in terms of bias. It seems as though 'ratings' is an argument that top executives make to actually try to hide their bias.
Networks now simply concentrate on retaining viewers with a political bias, and don't even try to reel back in a growing number of people who are seeing through the ruse and are looking for objectivity in media broadcasts. After all, mainstream media is owned by large conglomerates who use the media not so much to make advertising dollars, but much more lucratively to try to shape public opinion and public perception to serve their ultimate agendas.
In the case of CNN, much of it is coming from the man at the top of the pyramid: president Jeff Zucker. In the video, CNN Media Coordinator Nick Neville lays out Zucker's undue influence in no uncertain terms:
"Like, there are a lot of people who are out here trying to play like, just do what they think is the best journalistic integrity. Then you get on the 9am call and the big boss, Jeff Zucker, f**king tells what to do."

And it's like, you have to, like…to a certain extent, you have to follow his verdict."
The Takeaway
We are in a time when the need for objective journalism is more critical than ever. This testimony from whistleblower Cary Poarch is all the more reason for us to stop looking at mainstream media for the facts and a neutral perspective. You can support CE's efforts to bring that neutral perspective in our journalism and broadcasts by becoming a member of our censorship-free video platform, CETV.
Due to the pressure of mass censorship, we now have our own censorship-free, and ad-free on demand streaming network!
It is the world's first and only conscious media network streaming mind-expanding interviews, news broadcasts, and conscious shows.
Click here to start a FREE 7-Day Trial and watch 100's of hours of conscious media videos, that you won't see anywhere else.