The Special Ed Epidemic: What Happens When They Age Out of School? Part 3 of 4.
By Sheri A. Marino, MA, CCC-SLP, from WMP Partner: Focus for Health
WMP Note: In this 4-part series, World Mercury Project partner, Focus For Health,  examines the special needs epidemic and its effects on schools, the US economy, life after age 21 and the many theories that point to potential causes of the explosion of chronic disease and disability in our children.
The explosion of special education needs in schools is a result of the significant rise in the prevalence of developmental disabilities, including autism and mental health disorders. With budget cuts forcing schools to eliminate programs and staff, schools are hard-pressed to address the many needs of classified students without having a negative impact on regular education students. These needs can only be met with adequate funding on federal, state and local levels in order for school districts to meet the requirements of Individuals with Disabilities Education Act (IDEA).
If the prevalence of special needs and chronic health issues continues on its current trajectory, this system is sure to burst. And the financial needs of these individuals do not end when they receive a high school diploma or age out of the system at 21.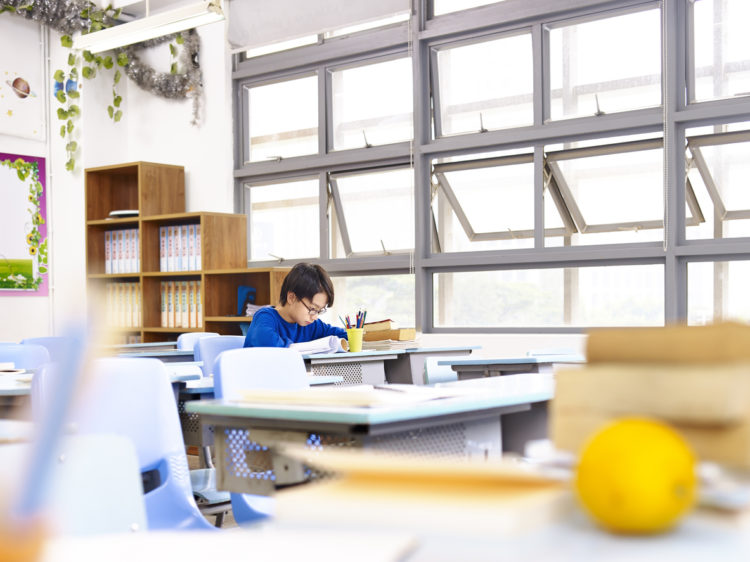 In Part 3, FFH looks deeply into the options for individuals who have aged out of IDEA, which only mandates services be provided until age 21. So what happens next?
Classified students are entitled to transition planning beginning by age 16 (in most states). Transition plans lay the foundation to prepare students for life beyond school, with goals that consider a student's strengths, needs, and interests. For some, it will prepare them for employment and independent living, but for others, this will not be possible. For those young adults needing more support, federal and state-funded programs exist to assist with transportation, supportive employment arrangements, therapy services, and housing.
On paper, it all sounds wonderful. In truth, funding shortages prohibit many from receiving the necessary supports they need, including appropriate housing.  And equally disheartening, people with disabilities are 50% less likely to be employed.
EMPLOYMENT
In May, 2017, The Bureau of Labor Statistics reported only 27% of 25-64 year olds with disabilities, compared to 77% of those without, were employed. Even more disturbing, 70% of those with disabilities were not in the labor force (actively seeking employment) at all, compared to 19% of those without a disability. The data also reflected a generally lower level of employment for persons with disabilities within each level of educational attainment. Over 14 million individuals between 25-64 years of age reported at least one disability in 2015. Who pays for the unemployed? The US government.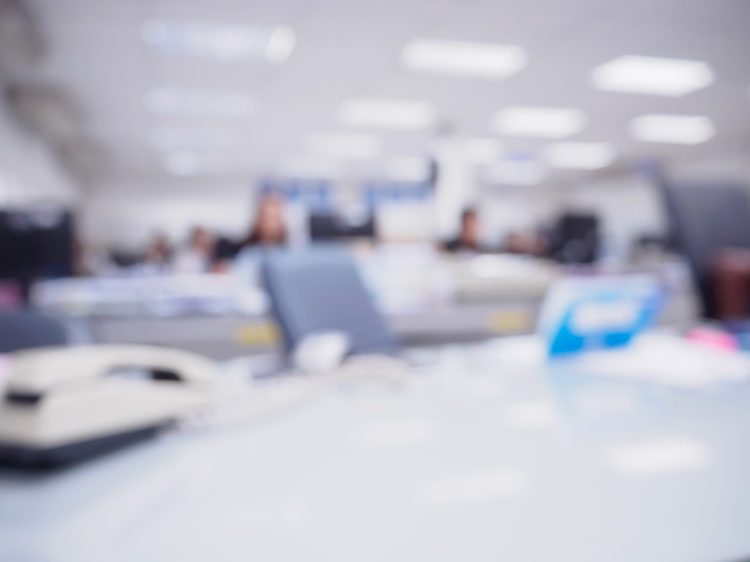 Individuals with disabilities who want to work are entitled to supported employment services to help find and sustain a job. These services are determined by the individual's strengths and deficits and can help with resume writing, interview preparation, and on-site job coaching. Who pays for this? The US government.
In 2012, The Bureau of Labor Statistics showed half of all persons with a disability who were not working reported some type of barrier to employment.  Reported barriers included lack of education or training, lack of transportation, the need for special features at the job, and a person's own disability. Over half of individuals with a disability who were employed reported having some difficulty completing their work duties because of their disability. The National Longitudinal Transition Study (NLTS 2012) released data showing only 58% of young adults ages 20-25 with Autism Spectrum Disorder (ASD) who had been in special education in secondary school had ever worked during their early 20's; 63.9% received Supplemental Security Income (SSI) benefits; and less than 1 in 5 had ever lived independently away from their parents and without supervision.
WHERE HAVE ALL THE BOYS GONE?
The National Academy of Social Insurance data shows in 1982, around 1.9% of working-age men were receiving disability benefits. By 2012, that number had risen to 3.1%. Historically, the workforce as well as college enrollment had been dominated by men. Numerous studies show this gap has closed, in fact, according to data in a Wayward Sons report; women born in 1975 were 17% more likely to attend college and 23% more likely to complete a 4-year degree as compared to their male counterparts.
Perhaps one of the most influential businessmen of all time, Jamie Dimon, CEO, JP Morgan Chase & Co, was recently interviewed by MarketWatch regarding the shortage of men in the workplace today. Referring to The Bureau of Labor Statistics report showing the share of men ages 25-54 considered to be part of the labor force had declined from 97% to 88% in just a half a century, Dimon commented, "That's not demographics, folks. That's a huge number. There's something wrong." According to the Wayward Sons authors "simple shifts in occupational structure are insufficient to explain the puzzle of declining real wages of non-college males in the U.S. during the last three decades. In reality, there is no single, widely accepted explanation for this phenomenon."
What Jamie Dimon and the authors of the Wayward Sons report might not know are the studies showing that autism is nearly 5 times more prevalent in boys than girls. In fact, the recently released data in the National Health Interview Survey shows during 2014–2016, the prevalence of children diagnosed with autism spectrum disorder was higher among boys than girls by 2.38%. Moreover, the NLTS 2012 study showed youth with ASD, when compared to students receiving special education services, were 84% more likely to be male.
Could the millions of men missing from the labor force over the past 50 years also be related to the prevalence of autism increasing from 1 in 10,000 to 1 in 36?
A recent article by World Mercury Project reveals how bioaccumulation of neurotoxic chemicals may disproportionately affect males leading to the neurodevelopmental disorders such as autism, ADHD, obsessive-compulsive and motor tic disorders.  Check it out here: What are Little Boys Made of? Too Many Chemicals! 
HOUSING
Housing options for individuals with developmental disabilities (I/DD) are varied and determined by level of assistance needed, affordability, and availability.
So why is there a national housing crisis for people with disabilities?
Firstly, the affordability gap prohibits many individuals with I/DD from owning or renting a home. In 2016, there were approximately 4.9 million non-institutionalized Americans with disabilities relying on Social Security Income (SSI) averaging $763 per month. With the average rent for a one-bedroom apartment costing $861 per month, people who rely solely on SSI can't afford a home without assistance. According to a 2016 report by The Technical Assistance Collaborative and The Consortium for Citizens with Disabilities, in four states — New Hampshire, New Jersey, Rhode Island, and Vermont — and the District of Columbia, one-bedroom rents exceeded 100% of SSI in every single housing market area. Over 163,000 people with disabilities receiving SSI lived in these areas.
Various rental assistance vouchers are available for eligible persons to limit rental expenses to 30% of his/her income. Who subsidizes the other 70 percent? The US government.
Consequently, when funding shortages or budget cuts decrease the availability of voucher assistance, the individual is placed on a waiting list. Currently, in New Jersey, over 4,500 individuals with special needs are on the Division of Developmental Disabilities' (DDD) housing waiting list.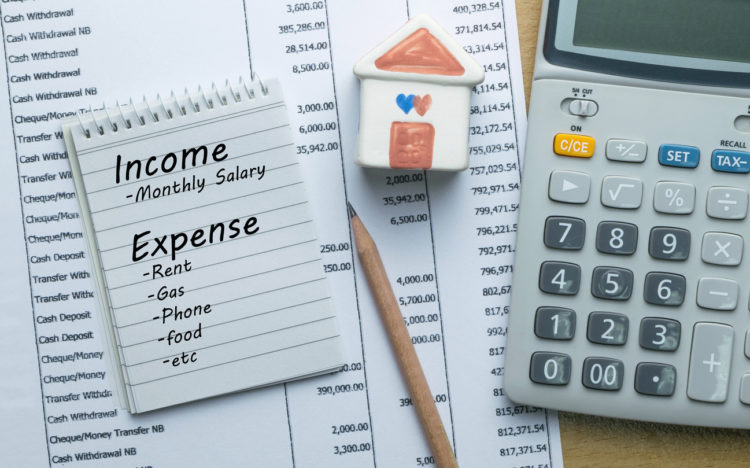 The Division of Developmental Disabilities within the Department of Human Services is the primary agency providing support services allowing individuals with disabilities to strive to find living arrangements that encourage independence and community living. Medicaid, a jointly funded federal and state government social health care program for individuals and families with low income, provides funding through the Medicaid Community Supports Waiver or the Supports Program. These Medicaid waivers provide funding for support services for eligible individuals so they can remain in their family home, live in residential settings such as licensed community residences, live in independent homes, or supervised apartments. However, services are only offered when the resources are available, and to no surprise, most waivers have a waiting list. And, to the dismay of many, this push to enforce community living prohibits housing units being dedicated to those solely with developmental disabilities where individuals with similar needs can live together and receive necessary supports because it is not considered to be inclusive.
"Disability causes and prolongs homelessness. Nearly 16% of the non-institutionalized U.S. population is disabled, yet people with disabilities constitute over 40% of people who are homeless in America." National Health Care for the Homeless Council
According to the ARC for People with Developmental and Intellectual Disabilities, over 850,000 people in the US with I/DD live with an aging caregiver (age 60 and older). Due to the shortage of housing and support services, many adult children with I/DD are at risk of institutionalization or homelessness when their aging parents can no longer care for them. The financial burden of institutionalization at the cost of $187-$2,715 per person per day, and 350,923 homeless individuals also falls upon the US government.
THE TRANSITION CLIFF DIVE
Autism rates are up 23% since 2014, according to the latest statistics published in the National Health Institute Survey. Mental health disorders, autism, and chronic health issues are depleting school budgets nationwide. With IDEA not being fully funded, covering only 16%, of the 40% maximum federal contribution of the state average per pupil expenditure in 2014, states and local school districts are forced to make up the difference. If IDEA was fully funded in 2014, the costs would have amounted to $28.65 billion which is nearly $17 billion more than what the feds actually contributed towards IDEA. With only 36% of youth with ASD having participated in postsecondary education between high school and their early 20's, meaningful and gainful employment is limited. For those unable to work, day programs have waiting lists and housing shortages  are forcing aging parents to care for their adult children.
What will happen when those parents are gone? The lifelong financial burdens of those with disabilities on their families and every citizen in the US, is leading to a definitive public health crisis. It is not a question of "how," but "when."
REFERENCES
This concludes Part Three, "What Happens When They Age Out of School?" Part Two: "The Special Ed Epidemic: Burying Our Heads and Crippling Our Economy" examines the financial burdens, especially the responsibility on school districts to accommodate the ever-growing and expanding nature of the special needs population. Part One, "The Special Ed Epidemic: What is Happening to Our Children?" discusses how public schools, with limited resources, are dealing with an epidemic of children with various special needs and asks why more isn't being done to address the causes for the epidemics.  Part Four will explore the many theories behind the genetic and environmental influences that may be contributing to the rise in childhood chronic illnesses and neurodevelopmental disabilities.
Sign up for free news and updates from Robert F. Kennedy, Jr. and the World Mercury Project. Your donation will help to support us in our efforts.
We interviewed Franco DeNicola about what is happening with the shift in consciousness. It turned out to be one of the deepest and most important information we pulled out within an interview.
We explored why things are moving a little more slowly with the shift at times, what is stopping certain solutions from coming forward and the important role we all play.
Watch the interview here.
"The Consistency Is Mind Boggling" – University Professor On Alien Abductions
In Brief
The Facts:

Dr. David M Jacobs, a recently retired Professor and historian, shares the fact that those who claim to have been abducted, and there are millions, share extreme consistency with their stories, and come back with proof.

Reflect On:

Why is this not addressed? As Jacob's points out, if it's not true, then we have the greatest discovery of all time with regards to neurology.
We know that the phenomenon is very, very widespread around the world. People think that this is an American phenomenon, it is not. I've worked with people from Africa, and Asia, and Latin-America, and Europe and so forth… All say the same thing all around the world, it does not matter where they're from. People often ask me whether there's any consistency in abduction accounts, the consistency is mind-boggling.
The quote above comes from Dr. David M. Jacobs, a recently retired professor of History at Temple University, from the video below. He's one of many academics who've been studying the 'alien abduction' phenomenon for a long time. We're talking about full-out investigations and actual case work. Himself and practically every other researcher in this field would tell you that yes, the consistency is indeed jaw-dropping. People who claim to have been abducted by intelligent extraterrestrials, or come in contact with beings, and there are millions of them all over the world, all share remarkably consistent stories.
I work with people who have MD's, or psychiatrists, psychologists… people who are university professors, and people who have never been able to hold a job…and everybody in-between. The vast material that they talk about has never been in the public domain, without consistency there is no phenomenon, and it is the consistency that keeps coming back…People are physically missing from their normal environments when they are abducted, people come back with unusual scars on their body, fully formed scars that weren't there before.
It's important to make a distinction here. There are all sorts of contacts happening. There are forced abductions, we call these people abductees, then there are simply contactees. Contactees don't experience any type of forced abduction or strange procedures that are performed on them like abductees, there is also a wealth of data showing that a lot of people have friendly, informative, and mysterious type of contact experiences as well, and there are a range of beings (which also show up with consistency in multiple experiencer accounts) that have also been reported with consistency, including human looking ones. Along with these experiences come telepathic messages, in many cases appear to warn of future destruction unless human rapidly evolves and, grows up, so to speak.
Many abductees also report a sense of remorse and empathy within some of these forced abductions, others do not.
Here's a great example, a case that involves more than 60 school children in Zimbabwe.
Dr. Jacobs goes on to state, regarding abductions, a very interesting point
Now, let us suppose it is not happening, all those things still remain, and yet it's not happening, there is no such thing as the abduction phenomenon. If that is the case, we have found the most important thing ever in the history of neurology, brain function, cognition… All these people are saying the same thing at their risk, this is not going to bring applause to them, that they say they've been abducted by aliens from outer space. High functioning people say thisnknowing full well it could destroy their careers, and they say this around the world…And it's not happening, then what?
The mainstream world has and is currently addressing the UFO topic, but the talk of extraterrestrial visitation as one possible explanation for some of these UFO visitations has still been left out of the equation. For the latest updates on that, you can refer to this article:
The US Government Just Admitted to Recovering Materials From UFOs – Here Are The Latest Updates
All of these people, again, are not crazy. They are normal human beings, many of them who have or had no interest in the phenomenon prior. So, again, either something very important in the history of mental health is going on, or the exact opposite, and if we actually take time to examine the evidence, the answer becomes quite clear.
Some of what people report as UFOs are extraterrestrial (ET) vehicles. Some of those extraterrestrial vehicles actually have ET crews, and some of those ET crews catch and release humans." — Dr. Don Donderi, a retired McGill University Professor of 40 years in the Department of Psychology (source)
Below is a brief account of one example that pertains to abductions, again, something different from regular contactee experience as mentioned earlier in the article. There is footage of Dr. Jacobs here as well.
Are We Being Prepared For Contact?
Behind the scenes, high-ranking Air Force officers are soberly concerned about the UFOs. But through official secrecy and ridicule, many citizens are led to believe the unknown flying objects are nonsense. To hide the facts, the Air Force has silenced its personnel – Roscoe Hiellenkoetter (source)
Now, with the emergence of mainstream UFO disclosure, although not really addressing the extraterrestrial question, these topics are slowly creeping into the mainstream. It appears that the process of ridicule which existed for so long, via mainstream media, movies, popular television shows and more, seems to have turned into a process of disclosure.
The topic touches all areas of humanity, including metaphysics, spirituality, not just science, technology and questions in those areas. It represents an evolution in all areas, most importantly an evolution in consciousness. It really forces us to question ourselves, and help us understand who we really are as well.
Humanity is at a crossroads, and our hesitance to accept certain realities these days is drifting, and acceptance is coming in. Our perception of reality is shifting, and that alone is creating action around the world to bring about something that can't really be put into words.
Perhaps this is becoming more relevant at this because there is a message here for humanity, and the experiences of contactees and abductees could perhaps help us decipher that message if they haven't already. The common theme is something we all internally know in our hearts, the golden rule, and the caretaking of our planet and life upon it.
We as humanity have an enormous amount of potential to create an experience where this type of existence can happen, where we can be free from the chains of economic slavery and allowed to grow and advance as a species. Our destiny is no doubt in the stars.
Recently we interviewed Susan Manewich about her research into this space as well. One of the many profound truths she shared was that of all the contactees they have studied, there is a strikingly similar message shared by all. Check it out below
We interviewed Franco DeNicola about what is happening with the shift in consciousness. It turned out to be one of the deepest and most important information we pulled out within an interview.
We explored why things are moving a little more slowly with the shift at times, what is stopping certain solutions from coming forward and the important role we all play.
Watch the interview here.
Banned TED Talk: The Giant Ceremonial Astrological Mound Builders of Ancient North America
In Brief
The Facts:

Strong evidence points to the reality that giants existed on earth. Many ancient cultures recognized this. Many of these beings had great knowledge of the stars and astrology.

Reflect On:

How much of our history is actually true? How much has been held back? When you begin to stretch your consciousness outside of simple everyday life as we know it, we begin to explore actual reality.
It's truly mind-altering to contemplate history, I usually start with the fact that most of our recorded history remains in secrecy. The US Government alone, according to some historians, classifies approximately 500 million pages of documents every single year.
How can a researcher, historian, or anybody who is interested in diving into the archives of US history, for example, expect to find anything of any real substance that actually pertains to the truth?  History is written by the victors, and most major historical events are full of information and facts that don't really show up in our secondary and post-secondary 'educational' textbooks. These days, no matter how much evidence and fact support a topic, if that topic and information simply defies beliefs, or offends current upheld belief systems (many of which are based on lies), then it is rejected.
We see this in all disciplines today, a great example would be the connection between consciousness and our physical material world, as demonstrated numerous times repeatedly by quantum physics. Despite the fact that we are told these rules only apply at the quantum level, there are several examples which show that, no, they can be applied at the classical level as well.  Cases of mind influencing matter have been reported throughout history and across many cultures, more specifically in regard to 'supernormal' abilities which include telepathy, psychokinesis, and other phenomena that lie within the realms of parapsychology. This is evident in ancient literature, from the Vedic texts and the yoga sutras to Jesus, Moses, Milarepa,  Mohammed and more. It's also evident via declassified CIA documents, some of which you can access here.
What is going on here? Just as there is a scientific blackout in many cases, we also have historical blackouts and a modern-day blackout of information and discoveries that are made by the black budget world. A 1997 US Senate report described them as "so sensitive that they are exempt from standard reporting requirements to the Congress."
Yet we still reject these blackouts and historical facts are no different. What about the Giants of North America? Have discoveries been 'covered-up' simply because they don't fit the framework of accepted knowledge? It sure seems that way, especially because you won't see any mention of giants in our textbooks. Perhaps that's because they don't fit in with the supposed theory of evolution? Is this information just too paradigm shifting? Where what we once thought we knew, is not true anymore? Kind of like another, 'the Earth is not flat' type of moment…
Giants are found within the lore of multiple cultures, from the indigenous to the ancient past, but bones have also been discovered on numerous occasions.
"It calls up the indefinite past. When Columbus first sought this continent—when Christ suffered on the cross—when Moses led Israel through the Red-Sea—nay, even, when Adam first came from the hand of his Maker—then as now, Niagara was roaring here. The eyes of that species of extinct giants, whose bones fill the mounds of America, have gazed on Niagara, as ours do now." – Lincoln
A discovery was made in 1883 when the Smithsonian (the United States government/military-led organization) dispatched a team of archaeologists to the South Charleston Mound. The report indicates that the team uncovered numerous giant skeletons ranging from 7 to 9 feet tall. They were decorated with heavy copper bracelets and other religious/cultural items. The report also mentioned that some of them had a skull that was of  "the compressed or flat-head type." This would resemble similar skeletal characteristics to those found in South America and Egypt. (source)
Going back further still, in 1774 settlers found what they called "The Giant Town," which housed several gigantic skeletons, one being an eight-foot-tall male. (source)
You can read more about that in the articles we've written previously about the subject, and see some examples. From New York Times articles and more, the evidence of giants is great.
The Hidden Origins Of Human History: These Giant Skeletons Challenge Human History
Why Are We Not Talking About The Reality of Giant Humanoid Skeletons? Here Are A Few Examples
Giant "Skeletons of Enormous Sie" Discovered In New Mexico." – New York Times Article From 1902
The Ceremonial Astrological Mound Builders of Ancient North America
Another interesting topic I recently came across, was, just like Pyramids, and many other 'wonders' of the world built with remarkable mathematical precision and synchronicities, are the ancient structures in North America that's been completely ignored by mainstream history.
Jim Vieira is a stonemason, writer, and star of History Channel's Search for the Lost Giants had his TED talk banned. The banned TED talks are always the most fascinating, my favorite from Russel Targ, who was a physicist contracted by the CIA to create the STARGATE project, a program investigating parapsychological phenomena, where he shared everything he knows about ESP. It was banned simply because it was too controversial, similar to Vieira's talk as well.
In one of Jim's talks, he describes a structure, one of many which have apparently been found all over America, that goes to show just how interesting and mysterious, and advanced these beings are. It's one of many pieces of the puzzle showing that extremely advanced, highly intelligent ancient civilizations once roamed the Earth, and many of them have been completely blacked out from history. Perhaps the 'history makers' wrote their own version and decided to cut out information that wouldn't fit in with their plan to control the narrative of what is and what was.
In it, he describes "ceremonial" stone-works that have been found in New-England, these structures have been carbon dated, according to the talk, to thousands of years old, every single one of them, "but there's a historical blackout," according to Vieira, especially in New England.
He goes on to show a picture of the Goshen Stone chamber, one of the hundreds in New England. What's remarkable about these structures is that the majority of them are oriented to the equinox sunrise or winter solstice sunrise.
Below is a picture he took on March 12th from the chamber:
He then goes on to say, "we are told that these are colonial root sellers."  This one has a 10-tonne sailing, and as a stone mason, he explains how the structure itself is quite a feet, which is why he has a suspicion that they might have been built by the giants which exist in ancient lore.
Another interesting shot from the talk, this particular structure (Goshen Stone) has a stone line shaft created in the chamber which allows the Equinox sunset to come through twice a year, only on those days.
Again, he also cites lab work done which sites carbon date reading of thousands of years old. So that would completely shatter the current mainstream accepted explanation, that these are simply colonial root sellers… How crazy is that?
You can check out the full TED talk below:
The Ancients Obsession With Astrology
The evidence for intelligent ancient civilizations that have been left out of the historical record is grand, but even the ones that have not been left out show a tremendous knowledge of astrology, planets, and facts about the cosmos that we didn't discover ourselves till only a few decades ago, like the existence of Pluto, for example.
From the indigenous all the way to ancient Sumeria, astrology has obviously played a huge key role among these societies and was extremely relevant, yet today, this topic and its importance are brushed off as pseudoscience. I personally have no doubt the movement of the cosmos and the way it affects human consciousness is something real, yet perhaps not well understood, but it's making a comeback.
There is a lot of validity behind such concepts and beliefs, but they are brushed off today simply because we've been trained to believe that this type of thing is bogus, when really, it's far from it and once understood it could be of tremendous use to humanity, especially for goodwill.
We interviewed Franco DeNicola about what is happening with the shift in consciousness. It turned out to be one of the deepest and most important information we pulled out within an interview.
We explored why things are moving a little more slowly with the shift at times, what is stopping certain solutions from coming forward and the important role we all play.
Watch the interview here.
Highest Court In South Africa Legalizes Cannabis Use
In Brief
The Facts:

South Africa has now legalized the use of cannabis for adults, but only in private places. The law also allows citizens to grow their own for personal consumption as well.

Reflect On:

Times are changing, this may be a small victory in natural freedom, but it just goes to show that the people do have power.
Just a few short years ago the pursuit to legalize cannabis seemed futile at best, now it feels like just a matter of time before the majority of the world jumps on board! Most recently, South Africa's highest court has legalized the use of cannabis by adults in private places only.
After a unanimous ruling, pro marijuana activists cheered in the public gallery chanting, "Weed are free now!" Judges also legalized the growing of marijuana for private consumption.
The government of South Africa had opposed the legalization arguing that the drug was harmful to people's health. The Constitutional Court, however declared the law that criminalized the use of cannabis in the first place, unconstitutional and invalid and gave the government 24 months to come up with a new set of laws that respected South African's right to privacy "in their private spheres." It will no longer be a "criminal offence for an adult person to be in possession of cannabis in private for his or her personal consumption." It will however, still be illegal to use the drug in public places, sell it or supply it.
Prior to this ruling the laws regarding cannabis use were strict and could result in 15 years in prison and up to 25 years for selling it.
Deputy Chief Justice Raymond Zondo said, "It will not be a criminal offence for an adult person to use or be in possession of cannabis in private for his or her personal consumption."
Rastafarians rejoiced outside the court hall celebrating the huge success.
Scenes from outside the Constitutional Court on Tuesday. @TeamNews24 pic.twitter.com/cK1rHCH39D

— Iavan Pijoos (@iavanpijoos) September 18, 2018
Things Are Changing, And Fast
As more awareness continues to grow, we are seeing just how powerful the people really are by coming together and doing what they can to make a difference in the world. When compared to a substance like alcohol that is addictive, harmful, can cause rage and depression and often comes at a great cost to the user and their family, it really makes little sense as to why there would still be any prohibition on the use of cannabis. It seems as though the courts are starting to agree, and seeing why really, it makes little sense to ban the use of cannabis and send people to jail for it — now really, that's just absurd.
As mentioned above, what once may have seemed impossible is now proving to be very possible in fact. This is just another reminder that we the people do have a say, and if there are aspects of our society that don't align with our values, or don't make any sense, we can do our part by speaking up and working towards changing them. Things aren't always as concrete as they may appear, this is a great example of why we should never give up hope.
"Never doubt that a small group of committed individuals can change the world, indeed it's the only thing that ever has." — Margaret Mead
Much Love
We interviewed Franco DeNicola about what is happening with the shift in consciousness. It turned out to be one of the deepest and most important information we pulled out within an interview.
We explored why things are moving a little more slowly with the shift at times, what is stopping certain solutions from coming forward and the important role we all play.
Watch the interview here.